WordPress SEO involves diverse strategies, campaigns, and tools to boost web traffic. Our blog covers the best practices for optimizing your WordPress website for users and search engines.
Do you have a WordPress website? WordPress is a popular platform that makes it easy to structure, manage and publish your content in an SEO-friendly way. This open-source content management system allows to build portfolios, blogs, online stores, and custom websites.
With the right strategies and SEO tips, your WordPress website can rank well in search engines. Some advanced tools that can be used to plan, design and implement SEO campaigns include Google Search Console, AIOSEO Google Analytics, Bing Webmaster Tools, and more.
WordPress SEO Strategies
Choose the right hosting provider
You need to choose from different website hosting types such as – shared hosting, dedicated server hosting, cloud hosting or managed hosting. Some great website hosting options you can use include SiteGround, WPEngine, HostGator, BlueHost, and DreamHost.
Hosting will affect many things related to SEO-especially site speed, uptime, and security. When choosing a hosting provider, consider key factors such as – high uptime, WordPress compatibility, a free SSL certificate, server location, responsive support, and more.
Install SEO plugins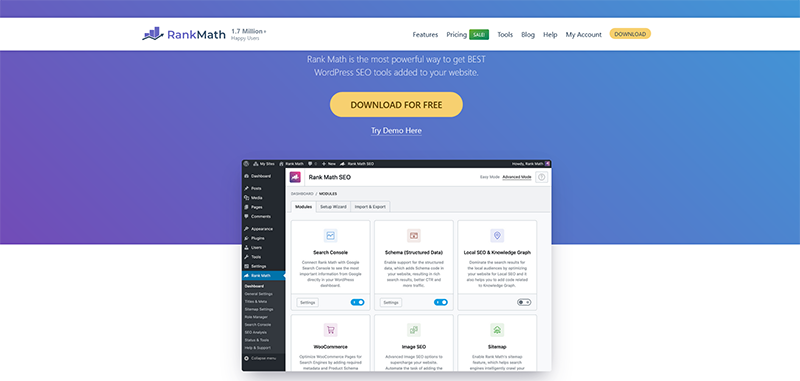 SEO plugins can help to optimize your WordPress site for better performance in search engines. These allow website owners to have complete control over optimizing what Google sees on their website such as meta titles and meta descriptions. A good SEO plugin enables to write better content with page and keyword analysis, edit meta descriptions, automatically generate XML sitemaps, enable breadcrumbs, and add social and schema markup. Some of the best SEO plugins are – Rank Math, Yoast SEO, SEOPress, W3 Total Cache, All in One SEO Pack, Broken Link Checker, and Rankie.
Yoast SEO plugin comes with many features to optimize your website such as – SERP previews, XML sitemap creation, meta description rating, and more. Rank Math has key features such as pre-selected optimal settings, Google Search Console integration, snippets integration, advanced SEO analysis tool, and social media optimization.
Create an XML sitemap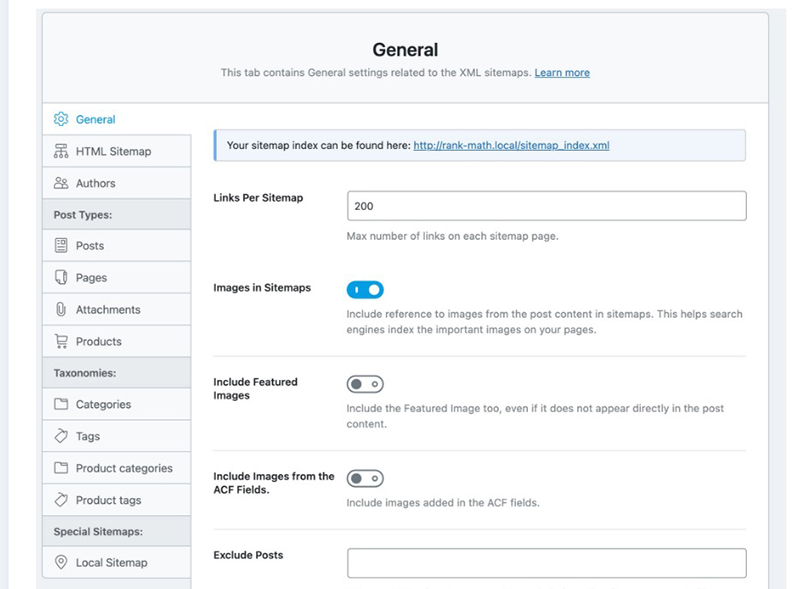 Just like a roadmap, an XML sitemap will let search engines know what content is available and how to reach it. It will help search engines crawl your website better and index the most important pages on the website.
Some of the best sitemap generating tools for WordPress are – All in One SEO (AIOSEO), Rank Math, and Yoast SEO.
Implement HTTPS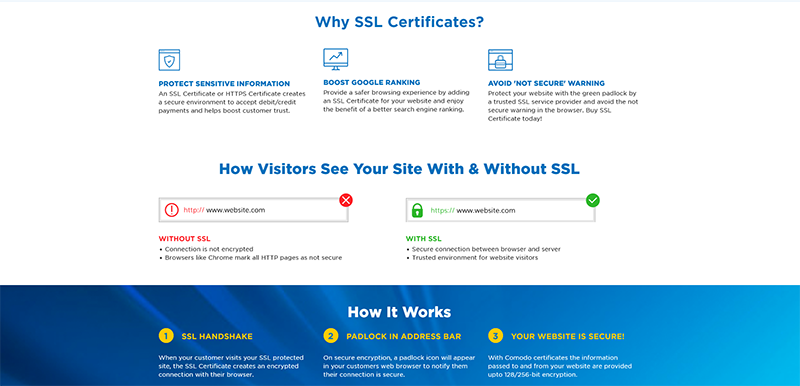 Consider HTTPS via SSL certificates. HTTPS can improve your website's security. SSL encryption helps prevent third parties from accessing sensitive information.
Consider obtaining an SSL certificate from your hosting provider. Most hosting companies offer a free SSL certificate. Often, it will be enabled by default, or you may have to enable it manually. Once the SSL certificate is enabled, change your website address from http to https. SSL certificates can encrypt the data sent between visitors and website.
Perform extensive keyword research
Keyword research is the foundation of SEO. Take effort to find the search terms relevant to your business. Never stuff keywords and place them appropriately in titles, Meta description, H1 tags, and the content. Use advanced tools like Ahrefs, SEMrush, and KWFinder to find relevant keywords. Use long-tail keywords in content, as these are specific and drive more qualified traffic.
Keyword research also allows you to identify the words, phrases and questions that are most aligned with your target audience and your SEO goals.
Create quality content

Once you've chosen keywords, the next step is to create content that can answer your audience's query. Also, optimize your content for SEO. Include title tags and meta descriptions, and use your chosen keywords in strategic places throughout the article.
Check whether your website URLs are structured in an SEO-friendly manner and include relevant keyword in permalinks. Create internal links to related pages and focus on back links too. Also use headings, bullet points, and subheadings to break up your content and make it easy to read and understand.
Keep the visibility settings right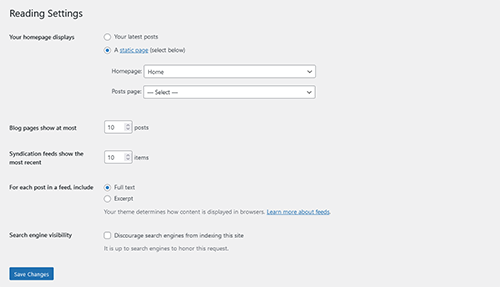 In WordPress, search engine visibility can be set to index all pages by default under Settings > Reading. The software actually allows to hide website from search engines. Marketers consider this option when building or rebuilding your site and when they don't want visitors to see the work in progress. Remember that your SEO won't work, if this setting is selected.
Optimize web page speed and navigation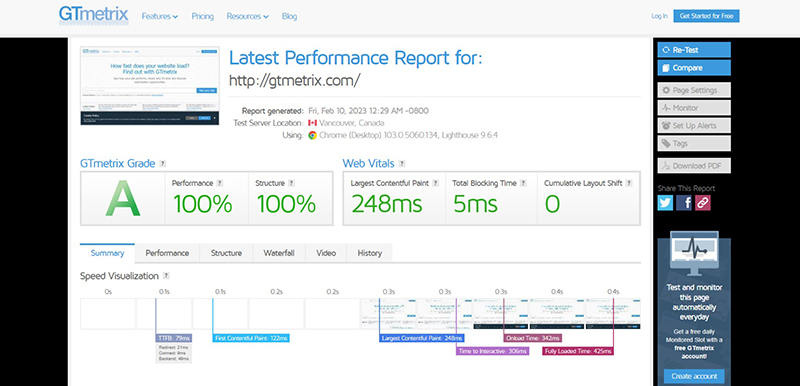 Website speed and page load time can affect SEO results to a great extent. Make sure that your website loads within a few seconds, which is crucial to enhance user experience. Poor navigation can lead to increased bounce rates. Use tools like PageSpeed Insights, Sematext, WebPageTest or GTmetrix to check how your website loads and other factors that affect Core Web Vitals.
Compress and optimize heavy images and videos to enhance page loading speed. Also, ensure your website is safe and secure and employ stringent data security protocols.
Confused about implementing these WordPress SEO strategies on your own? Consider hiring an experienced digital marketing services company.
Need professional SEO support for your WordPress websites? We implement the right SEO strategies and social media marketing options to increase web traffic and rankings on search engines. Call (800) 941-5527 to discuss your SEO requirements.