As digital becomes more and more integrated into healthcare, hospitals, physicians and other healthcare entities are starting to recognize social media's potential to improve the patient experience. With the organic online marketing ecosystem growing, social media and healthcare SEO have become important for achieving a strong online presence among prospective healthcare consumers. This helps to acquire more potential patients and increase traffic through valuable content and other innovative marketing strategies. Social media has become one of the major factors search engines take into account when indexing content. The search results for any medical practice or business are likely to include social media profiles also. This means that social media helps in directing potential patients to your medical practice/business for relevant search terms. Social media can help get your name across to a wider audience. This increases the overall awareness of your brand, which can lead to more people searching for your brand and which will ultimately result in better ranking.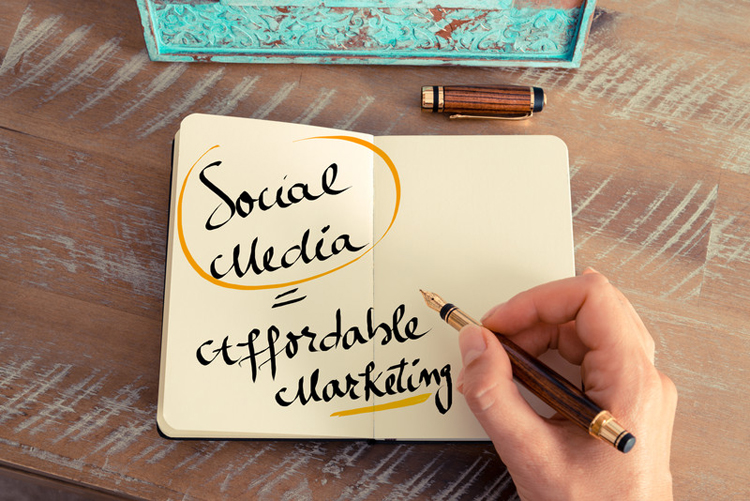 Facebook, Twitter, LinkedIn, YouTube and Instagram are among the most popular social media platforms where you can easily reach out to your patients and healthcare customers. The following are some of the reasons why social media marketing is important.
Helps to reach out to more people: There are many marketing mediums that can reach hundreds of people but no other resources have as much potential as social media to reach huge numbers of people and also target the exact audience. Being active on social media consistently helps to reach out to more people than sending direct emails, printing ads or commercials. Effective social media optimization will help target local audience.
More affordable and effective: Many years ago print media, newspapers and magazines were the most popular media for advertising to reach out to more people and this was an expensive affair. But today, due to advancements in Internet and technology businesses can advertise cost-effectively on social media. Facebook for instance, has improved its ad services a great deal in the past couple of years. Advertisement costs on Facebook are affordable and Facebook ads have become an effective way of reaching out to your target audience.
Customers want medical businesses on social media: Now customers expect all businesses to have a social media presence. Customers will have an improved perception of the brand when they see positive reviews on social media and it is estimated that 93 percent of consumers are researching social media before making a purchasing decision.

41 percent of consumers who spent 2 hours or less on social media made at least $500 in purchases in the past 12 months (Nielsen's 2016 Social Media Report)
74 percent rely on social media for information, reviews, and updates about services or products that are new in the market (ODM group)
78% of consumers say companies' social media posts impact their purchases. (Forbes)
Facebook accounts for 50% of total social referrals and 64% of total social revenue. (Business Insider)

Better customer experience: Customers like it when their demands are given importance and social media is one platform that medical businesses can use to know what potential consumers want. This is because social media platforms allow customers to post their views, opinions and requirements directly.
Better website traffic and visibility: Social media now sends more people to websites than search engines. Anyone who has utilized healthcare digital marketing services to improve their SEO knows that more traffic and more hits on the website improve search rank. So daily updates and daily ad campaigns would ensure that more people see your business online, which means more people will be interested in what you do and this means more people will be clicking through to your website. This generates improved search rank on Facebook and Google and provides better visibility and greater potential to make more sales or attract potential patients.
Engaging with real people is what social media helps you to do on a daily basis, giving you the opportunity to build the trust of your audience and engage with them on their favourite social network. A Long Island SEO Company can help you gain more traffic to your site with efficient social media marketing techniques. Studies on the impact social media has on businesses show that healthcare businesses must not only understand their target users but also implement better communication and customer support strategies across all popular social media platforms.