The internet is the medium for healthcare practices to reach out to a large number of potential patients/healthcare consumers, and having a strong online presence has become more important than ever in this present digital world. Today, just having an optimized medical website is not enough to attract potential patients to the website. To help patients find your medical practice or healthcare business online, it is important to claim your medical practice on Google My Business listing (GMB). Getting listed on Google's My Business listing increases your chances of improving your website ranking. So, associate with a professional medical SEO service to optimize your GMB profile and help potential patients find your medical practice.
My Business listing is Google's free tool that helps medical businesses create and manage their online presence with Google listing which appears when a potential patient finds your medical business on Google Search or Google Maps. It provides key business information like your registered medical business name, logo, full address, open hours and contact details. Even though there are several other online local directories like Bing Map and Apple Map, Google My Business (GMB) is the most popular tool that is responsible for driving 80% of local targeted traffic to neighborhood businesses. Google My Business gives your business the opportunity to appear as top listing in local search and it also shows in the form of a map showing your business location and basic information along with three other providers. According to Google, having a full profile on GMB gets 5 times more views than those businesses that do not have a profile.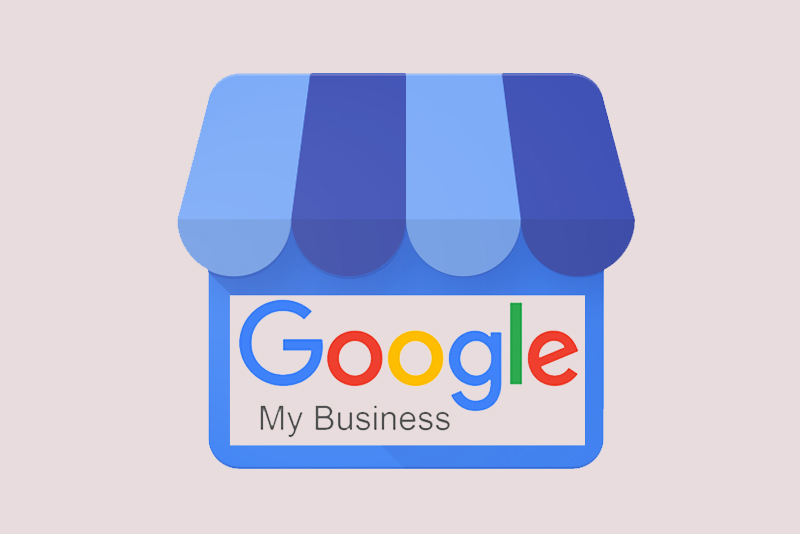 How to optimize Google My Business Profile
Having a consistent NAP and URL: NAP refers to name, address and phone number and it is important to provide a consistent name, address and phone number in your GMB profile as well as website. If Google finds any inconsistency in your NAP, then it can lower your ranking and it can be confusing for potential patients too. Similarly, your website's URL should be listed in your GMB profile and if you have multiple URLs then you can mention that too, provided there is consistency in the URLs. Inconsistent URLs are regarded as untrustworthy in the eyes of Google.
Claim your business: If you own a physical business location, then the first thing you need is to claim your Google My Business listing. This will help patients find your medical practice easily when they search online. Claiming your medical business listing and providing correct location and contact information will help patients find your business on search engines easily.
List your services: Mention the service that you offer in your GMB listing and this will help you stand out from the competition. Make sure to include search phrases in your list of service so that it easier for your potential patients to find you.
Use photos and videos: Include high resolution images and videos of your doctors, support staffs, facilities and building so that your prospective patients can see how your practice looks like. Appealing videos and images may help prospective patients feel more confident about choosing you and what to expect. According to Google, listings that have a virtual tour and photos generate twice as much interest as those without these features.
Select your category: Google allows you to choose your category so that it helps you appear in search results when a user searches for the specific category. You can choose more than one category but make sure to avoid choosing plurals of categories.
Include your working hours: It is important to mention your working hours in your GMB profile so that patients will know when to approach for any treatment. Make sure that you post your updated timings if there is any change.
Write about your clinic: Write a small section about your practice on your page with one or two keywords. This will give your prospective users an idea about what to expect from your practice.
Multiple locations: If you have more than one practice in multiple locations, then make sure to have a separate GMB listing. The practice name and category at each should be the same but ensure that contact details and numbers are given correctly.
Keep Updating Your Google My Business Listing
SEO is an ongoing practice and Google My Business is a tool that lets you create a strong online presence. Therefore, being active on Google My Business listing is important, whether you are open or not. If you fail to engage with your GMB profile then it may lead to a fall in publishing tempo and decrease in review volume, which may eventually affect your ranking.
Keeping your profile up-to-date is vital if there are any temporary changes. Suppose you are expanding your services and providing service over the phone, then you can include "telemedicine services" in your listing. Or if there is any change in the visiting hours you can update your profile with the new timings.
If there is no engagement with your GMB listing then Google can add "Temporarily closed" using its Duplex Artificial Intelligence. It helps Google know if businesses have not taken the initiative themselves to indicate a temporary closure. If you don't have time or are not current on GMB management requirements to keep an eye on your listings, then hire a professional to take care of these requirements. Ensure that you do not make too many edits as it can lead to suspension of your listing.
Provide the Latest Information and Help People Stay at Home During COVID-19
Many businesses may be closed due to the spread of coronavirus and it is important to let your customers know how it affects your business by managing your Google My Business correctly. So, always keep your profile updated about the adjusted working hours. Some other updates that you have to add to your profile are:
Use attributes to highlight your services
Add a COVID -19 update post to your profile with detailed and timely updates about online services, safety and hygiene practices
Connect with your customers with Google My Business app and turn on messaging
Edit your business description to share information about your medical services
Recommendations of healthcare providers
By providing detailed information and a variety of media through Google My Business, healthcare providers can save people the trouble of visiting their location to acquire that information in person. This also helps promote social distancing and keep people safe by allowing them to stay home during this pandemic.
To keep your Google My Business listing active, make sure that you hire a professional medical SEO company that can review your GMB profile and advise you on whether it is being leveraged properly. They will review your GMB profile and optimize it with the best strategies to improve ranking and traffic.