An important aspect of search engine optimization (SEO), link building plays an important role in website ranking. Building high-quality back links can help boost the organic rankings of a website. White label link building is a unique and practical way to build links and increase the domain authority of a website. Link building services provided by professional SEO providers can help deliver quality backlinks on time in a practical and affordable manner. However, having a clear understanding about the significance of this unique SEO link building technique and its impact on the SEO health of a website is crucial before its implementation.
Benefits of White Label Link Building Services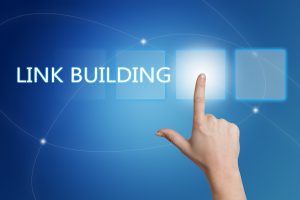 In simple terms, white label link building is the process wherein an SEO service provider builds quality backlinks for another SEO agency. By opting for white label link building services, the white label service provider will offer full ownership of the links to the SEO agency. The service provider sends an unbranded report to the agency, which is typically called a "White Label report". The agency can rebrand the White Label report by using its own branding and send it across to the end client.
One of the prominent benefits of this white label link building technique is that it offers the SEO agencies a unique platform to expand their line of business without making any huge investment.
White Label link building services provided by a professional agency offers several benefits like –
High-quality back-links – Achieving higher rankings and ultimately attracting more organic traffic to a website is one of the major benefits of this link building technique. In case of SEO, a clear distinction between white-hat and black-hat practices is essential. A professional white-label link building partner would make sure that the practices they undertake are completely white-hat. Therefore, all the links built would be acquired from blogs and websites which are highly authoritative.
High-quality content – The quality of the blog content is an important aspect that may affect the link building efforts. Posting top searched content can help earn quality backlinks and a good amount of referral traffic to the website. A professional White Label SEO service provider will ensure the quality of content and whether it is written by proven writers. They will have a quality control team to analyze the content and minimize any chances of error.
Cost-effective – In-house SEO experts are very costly to maintain. With the services of a professional SEO company, you will have a whole team of experts working for the clients. This offers an added benefit of having experts delivering quality work as per specific requirements while saving on costs in the long run.
Timely meeting of deadlines – By outsourcing link building services to a professional white-label agency, you are assured that the deadlines are met. Reputable SEO agencies have a dedicated team of SEO experts to write great content and build high-quality links through guest blogs, with utmost niche relevancy.
Offers high proficiency – Hiring link building experts in haste will consume more time, money, and effort. In such cases, white label link building and marketing will help you get the best SEO results without any hassle. A white-label agency will have a dedicated team skilled and trained in reaching out to and acquiring links from niche-specific bloggers. This in turn can offer high proficiency in building quality links with ease.
Client satisfaction and brand building – Delivering high-quality links for the client websites in time can help earn their trust. This may result in your brand name being mentioned in every single report you get from them. This in turn will help build brand awareness and also share brand portfolio or reputation to the next level with satisfied clients. Pleased clients will share positive reviews in the form of testimonials and case studies, thereby growing the business in the long run.
Understanding the above benefits of white-label SEO link building can help develop your SEO business. Conducting a thorough analysis of competitor websites for your clients can pave the way for a brighter opportunity for link building. The point is to analyze how these competitors are performing, and then strategize a better plan for your client to outperform their competitors. As earning the right links can literally build or break a website, it is important to partner with a search engine optimization company that follows an ethical approach and has competency in the relevant field. Reputable SEO service providers provide customizable link building service to provide high-value SEO results to multiple clients.