An effective digital marketing plan starts with SEO-friendly keywords. Search engine optimization companies assist businesses in researching relevant SEO keywords to include in their content and website in order to increase traffic Keywords are search terms that represent the audience and the language of the search engine. With search engines like Google serving as the bridge, keywords let you connect with your audience.
By including relevant keywords in your content, you greatly improve the likelihood that people will find, browse, click, and read your website content. While using keywords in your SEO strategy is important and relevant, you shouldn't just throw any random term into your content. Utilizing the ideal keywords for SEO requires analysis and planning, which every marketer and business owner should be aware of.
Significance of SEO Keywords
For your website to appear higher in search results, you must use effective SEO tactics. In order for users to reach your website, they must first enter a keyword or set of keywords into a search engine. Because of this, if your content includes the same keywords that users are looking for, then Google will know that your website is a reliable source of information for that particular inquiry.
Your website won't show up on SERPs, or search engine results pages, if the wrong keywords are used. The SERPs are a great place to rank your website in order to increase visitors. When searching online for specific information, the majority of individuals never browse past the first page of results. The first three results are more likely to be clicked on by half of these users. Therefore, if you use the incorrect keywords, your website will never achieve the visibility it requires to be seen by potential clients.
Knowing how to select SEO keyword is crucial for attracting your target market. For instance, if you run an electronics store in your neighborhood, you may want to know who buys electronic goods. Although not everyone would be interested in purchasing them, some would undoubtedly be interested in your store. The term "electronic goods" won't assist your ranking because it is too general, instead, you should use more location-specific keywords like "electronic goods in (New York)". This means that finding the right SEO keyword and using them wisely is important to get the right audience to your website.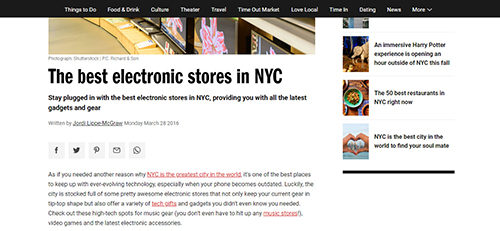 Image Source:
Factors That Make a Good SEO Keyword
Search volume: Optimizing for terms that no one searches for is pointless. Find terms that receive a lot of search traffic by conducting research.
Relevance: Your target keywords should closely match the products or services you provide. Your objective is to get in touch with those who are looking for you.
Conversion value: Opt for terms that are more likely to result in sales or interaction than just browsing.
Competitors: Be sensible. Once you've optimized your website, focus on keywords for which you can reasonably expect to appear at the top of Google rankings.
Find the Best Keyword with Keyword Research
Choosing the appropriate keywords might be difficult. But if you have done your keyword research properly then, you are likely to have an overwhelming quantity of data and hundreds of viable keywords to pick from. But, if you neglected keyword research, your target keywords are nothing more than a wish list.
Focus first on the crucial information. Fortunately, you can use Google's Keyword Planner to receive this information for free. The monthly search volume and the competitiveness score are the two most crucial pieces of keyword data for any organic search strategy. The suggested bid for ad space also matters if you're developing a Google Ads strategy.


The average number of times a keyword phrase is searched for each month is known as the monthly search volume. You can also know the local keyword search volume for a city or a state that you want.
A score of 0 (lowest) to 1 (highest) indicates how much competition there is for this term's Google ad space (highest). It should be noted that Google ad competition is not always the same as organic search competition. Searching for the search phrase on Google will increase the competition score.
Suggested bid represents an estimate of the cost-per-click you should expect to spend for Google ads for this term.
Although some people view keyword research as difficult, meticulous, and time-consuming, it is the sole means of determining which keywords are the most effective. As keywords change over time, you should periodically analyze them. While some of them do, others do not become well-liked and competitive. Building the greatest SEO keyword list to rank for in Google should become easier as you become more adept at conducting keyword research. With the help of a content writing service or professional search engine optimization company, you can find the right seo keywords that can bring you more traffic.