The website is the face of any business venture. Websites play an important part in the improvement of your business. However, sometimes your website may be able to serve only in a small region. If you want to expand your services internationally with the aim to gain international recognition to your business, you have to cross many hurdles. However, an experienced search engine optimization company can help you cross these hurdles via international SEO. Now, you might be thinking what international SEO is. Well, in short, international SEO is the process of optimizing your content for different countries. Now, let's discuss international SEO in detail.
What Is International SEO?
In a word, we can say that international SEO provides global recognition to your website. It is the process of optimizing a website or blog that helps the search engine to identify the language you want to use in your website as well as the country you are targeting with a view to expand your business. It can otherwise be considered as the geolocation of SEO that optimizes websites to grab traffic by breaking the barriers of countries and languages.
However, when you are thinking about expanding your business on an international platform, always remember that each country has a unique SEO strategy for satisfying the needs of their audience. It helps your business to mark its presence in the global market.
Necessity of Going International
International SEO helps your website to gain international recognition. If you optimize websites on an international platform, it would help to improve website traffic as well as the visibility of the product. However, this is not an easy task. It involves risks, uncertainties and costs. In other words, if you consider international SEO as geotargeting, instead of optimizing your website to improve traffic from your country, it helps to optimize for different countries and languages.
For instance, Google is one of the giant software companies today with their headquarters located in the United States. However, it drives almost 92.96 percent of the global traffic from every nook and corner of this world.
Thus, international SEO satisfies the most important aspect of SEO, i.e. matching user intent. There are three factors you should consider when planning to internationalize your website. These include:
Country targeting or specifying the country you are planning to target in the international friendly URL structure.
Language targeting or establish specific language you want to use in your website using language tags
Create and maintain content in the language of your target users.
Principles of International SEO
Principles of international SEO are otherwise referred to as fundamental aspects of international SEO. The principles you need to know before going ahead with international SEO are as follows.
1) Regional Keywords
Each country has its own specific Google domain. Thus, if you select a keyword and conduct keyword research in two different domains, very often it would rank differently in those two places. This is because every region has its own language structure, expressions, vocabulary as well as information. As a result, the content design for a particular group of people might not be appealing to certain other groups. Thus, if your website wants to speak another language, create content in such a way as to satisfy the taste of the audience in that region.
Another factor to consider is that, the searching pattern would differ from region to region not only in terms of medium but also in terms of searching pattern.
2) Quality and Originality of the Content
Though we are talking about international SEO, maintaining the quality as well as originality of the content is mandatory as that of regular SEO. Always stay updated with local strategies that help you to identify the needs of your target users as well as factors that decide the quality of the content.
You can even use tools like Google Trends to finalize the topics for the content that are relevant to the present scenario. In addition, track the competition trending in the market, identify weak points as well as the possible opportunities for the growth of your brand.
These factors are common for both regular SEO and international SEO.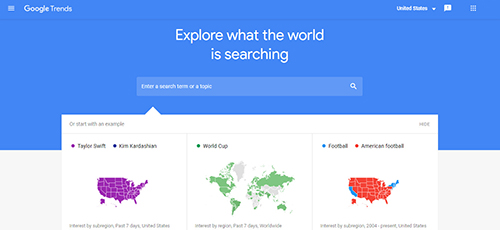 Image Source:
3) Closely Watch Your Results
Like in every digital marketing strategy, the end results of your international SEO efforts should also be closely monitored and measured. It is a critical process for the growth of the business. Unlike ordinary SEO, international SEO needs a close analysis. Any event anywhere in the world would affect the results.
4) Mobile-friendly website
A mobile-friendly website is vital for the better performance and increased usability of the site.
5) Don't Skip Hreflang Attribute
This factor makes international SEO stand out from the crowd. Hreflang are attributes that allow Google to identify the URL based on their language and geographic location. When you enter into the website, this feature allows you to reach the correct page.
How to Implement International SEO
Must have an understanding about the target market
Knowing the market you need to target is crucial. The criteria that determines the target market are not based on SEO factors. Understanding of the potential market would help to take your business to the next level.
Plan your technical approach
Before conducting keyword research, you must plan what technical approach you want to follow. A solid technical foundation is vital for the success of implementing international SEO. Here, in this step you need to consider certain factors. The factors include:
Each market requires a unique URL: In order to target a particular market effectively, you need to provide separate content for each landing page having a unique URL for each language. Google recommends using a dedicated URL as it allows crawling easily to discover, read as well as to index different versions of your content on the Search Engine Result Page (SERP).
Plan the structure of the URL: There are several options for you to consider when you are planning URL structure. These include ccTLD, subfolder, subdomain, parameterized URL and so on.
Creating content in multiple languages: For this, you should know the first language of the users of the country you are targeting. Thus, it is necessary to consider creating the same content in multiple languages to satisfy the users of different countries.
Install Content Delivery Network or CDN: If you start serving users for multiple countries, it's crucial to implement Content Delivery Network. If users from abroad experience slow loading speed, it would result in poor rankings of your website. CDN helps to analyze the performance of your website, corrects areas where they perform poorly, and improves user experience.
Conduct Keyword Research
After setting the perfect foundation for the technical side, now it's time to conduct keyword research. This step is recommended even if you roll out your website internationally in a single language. This is because the terminologies would vary from country to country even though you follow the same language. This would make an impact on potential customers who are searching for the services you are offering.
The search volume of keywords would differ from country to country. The factors affecting search volume include population and search demand.
Localizing and Optimizing Each Landing Page
Including a native person in your team would benefit you in localizing the content on your website. They can help to create local nuances and terminology that will create a positive impression on users. This is not only crucial for user experience but also for Google. This helps Google to choose content that is relevant to both the country and the language of the users to display on the SERP.
There are certain other factors like currencies, time zone, phone numbers and office address on the home page in addition to on-page copy and metadata.
Get Correct Internal Link
One of the common mistakes while rolling out international content is internally linking to the wrong version. This would lead the users to land on the wrong version as well as send conflicting signals to Google. Thus, you can provide the right navigation to switch back to the correct version that helps to retain your potential customers.
Assist Google to Identify the Correct Version
Google provides results on your search based on on-page signals. However, sometimes Google would be confused in understanding which page to serve for a particular market. You can implement hreflang and avoid geo-redirection to circumvent this issue.
Create Backlink Profile
Whether your website has a strong digital presence in the home market or not, it is necessary to create a backlink profile in the authoritative site not only within the home market but also in the target market. The backlink from highly authoritative sites differ from country to country. Thus, this final step helps your website to create its own identity in the international market.
Unique Considerations for International SEO
Unlike traditional SEO, international SEO has unique considerations. Let's check one by one.
What do I want to focus on, country or language? It is a common question that pops up in the minds of many when they decide to go international. Well, Google favors targeting countries over language. If you go to Google webmaster tool, you have to designate your geographic target in the settings. However, many are unaware of the fact that you can create subfolders separately in the webmaster tool where you can designate different geographic targets. Mostly, you must register subdomains separately for a webmaster tool to recognize them.
However, if you use subfolders instead of ccTLDs and have many clients from different countries, then the tool recognizes language over country to avoid duplicate content issues.
ccTLD is considered as the best option for international SEO as each ccTLD is capable of building competitive links. However, if you just go internationally, a subfolder strategy is suitable for you as each language and country needs separate links and content. In the course of time, you have the choice to shift to ccTLD.
Include local address as well as contact information. It is preferable to include them in machine-readable format. You can even add local stories, case studies, local clients and so on in this part of your website. You can customize content based on the taste of the native users that makes it more relevant, increases opportunities of local link building, and decreases the chance for content duplication.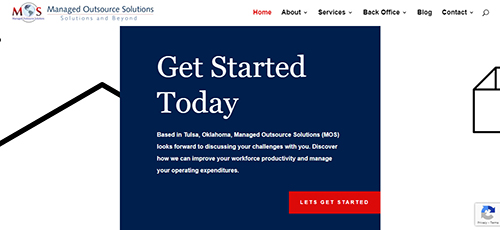 Image Source:
Language plays an important role in the success of international content. From keywords to grammar, it makes a huge impact on the success of SEO. However, it is not recommended translating the content from one language to another to put in the ccTLD site, but it is recommended to perform language keyword research for targeting the best words and phrases.
If you are planning to introduce your business into the international market, approach an experienced provider outsourcing SEO services to upgrade your website to international standards.