Digital marketing has become an integral part of every industry and pharma industry is no exception in this regard. If you are stepping into the world of digital pharma marketing, you may be wondering which direction to take first. Right from paid advertising, to SEO and content and video marketing – there are myriad options to choose from. As per a study conducted by Forrester Research, a video is worth about 1.8 million words. An important aspect of health content marketing, videos provide a distinctive way to market your products or services. The power of videos in holding the attention of people is extraordinary, which makes them a necessity for your marketing strategies.
According to HubSpot reports, authentic videos are a great attraction and preferred by most customers. These include behind-the-scenes videos, live videos, vlogs, product walkthroughs, etc. In fact, these are preferred more than videos having artificial effects or graphics. Incorporating a great video strategy in line with the services offered, and the tastes and preferences of consumers is crucial.
Relevance or Need for Video Advertising in the Pharmaceutical Industry
Let's discuss or begin the topic from a very basic question – Is there a real need for advertising in the pharmaceutical industry at all? Customers have a number of choices when it comes to drugs and other medical products from different manufacturers in the market. In most cases, pharmaceutical companies aim to boost the sale of their medical products, even while the overriding goal remains the health of people. This will in turn put the advertising activities of pharmaceutical companies in the right direction.
Pharma companies, while promoting their products and services, provide information regarding the content of the products, its positive and negative effects on the human body as well as other remedies and methods. Pharma companies are nowadays producing comprehensive information brochures on diseases and designing top quality training material for medical professionals to support them in their work. By correctly focusing on the unique promotional points, these companies can improve the brand image they wish to portray.
For instance, Gilead Sciences, Inc. is a US biopharmaceutical company that researches, develops and commercializes drugs. In this video, Gilead, positions itself as an expert on HIV.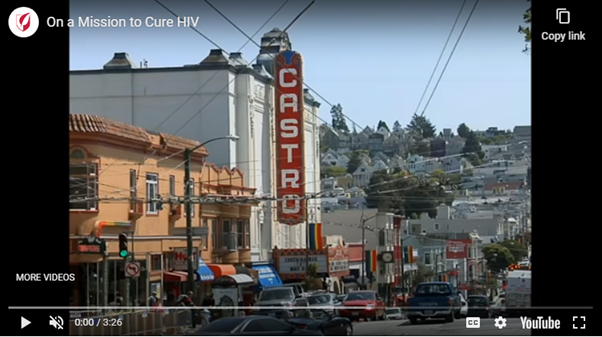 Source link – https://www.youtube.com/watch?v=EaJWtNiulOM
For patients, engaging online has become a more common habit than going to their physician. In many cases, patients Google their symptoms before booking an appointment with a physician. It is estimated that about 6 out of 10 people do online search for answers to their healthcare-related questions. This in turn makes medical and health research the third most popular search query on the web. However, with a wealth of information available, it could be hard to determine what is really useful. Pharma companies can take real advantage of this situation and inform patients through medical videos.
Here are some important tips for pharmaceutical companies to consider when launching a successful video marketing campaign –
Focus on videos that build a strong brand and community – Pharmaceutical brands can publish a whole range of different content formats. Incorporating different video types like – explainer videos, image films, and product videos are ideal to give the viewer a 360° view of your company. This may give a clear idea about what specific products a company produce, the company's image as a brand and the values they represent. In short, the company should aim to create a digital personality that communicates transparently with consumers and build an emotional relationship. This would help your company build a brand image that sets you apart from competitors. Reports suggest that about 59 percent of people buy products from brands they already know. It is estimated that 21 percent of consumers even buy a new product as it comes from a brand they already like.Let's take the example of the brand – Johnson and Johnson. The company is producing unique and informative video content with different video categories on Facebook and YouTube. The video themes cover health, family, and social responsibility and the material ranges from tips on raising children to educational campaigns, their cooperation with UNICEF, and much more. By viewing these unique content, people feel they are in good hands, which is reflected in the size of their community of 800,000 subscribers on Facebook and 50,000 followers on YouTube.
Focus on patients – Even though pharma companies and physicians have seemingly different goals, the end-objective is more or less the same – providing better products for patients. Videos published should not only focus on products but also put the product in the spotlight and stress the benefits that patients get it from using it. Generally, patients cannot directly influence what medicines or drugs physicians prescribe them. However, properly educated patients can make suggestions to physicians about a specific brand. If physicians notice a high demand for a product, they will be more likely to prescribe it on their own. Videos generate a high impact when they are used to explain mode of action for a given product. By explaining in detail what a medication does on a molecular level, you can explain a disease and what makes a product more effective. Another strategy is making medical videos accessible online on pharma company and practice websites to ensure maximum visibility. The patient can get informed and watch medical videos in their own time. Furthermore, the format is extremely handy for sharing, wherein the physicians can view these videos with patients in their office or send it out after the appointment.
Push User-generated Content – Incorporating User-generated Content (UGC) in the pharmaceutical sector seems impossible. However, it is a big trend nowadays as UGC creates trust and identification with the brand on the part of consumers. Patient testimonials are one of the most popular content on video. Personal testimonials or real-life success stories of patients are a popular video content. Reports suggest that about 92 percent of users rely more on personal recommendations from strangers and acquaintances than on the information and advertising messages of the brand itself. In addition, UGC videos uploaded on YouTube receive about 10 times more views than branded video content.
Make Good Use of the Initial 10 Seconds – It is estimated that 20 percent of viewers will stop watching your video after the first 10 seconds. This is valid across all industries, but is crucial in the pharma industry. As physicians are overburdened with patients and paperwork, they don't have a lot of time to watch pharma company videos. So, it is important to effectively use the first 10 seconds to get them hooked. Put forward a provoking question or present some completely new data or content. In any case, make sure to provide viewers a solid reason to continue playing the video instead of hitting that X button. In most cases, 30 percent of viewers drop off by 30 seconds, 45 percent by 1 minute and 60 percent of them will be gone by the 2-minute mark. It is interesting that these numbers stay the same, no matter if your video is 1 minute or 20 minutes long. However, 90 seconds is the ideal mark that a video holds physicians' attention and that is the reason why our animated medical explainer videos are never longer than 90 seconds.
Focus on Emotional Videos – Studies suggest that emotional videos receive about 3 times more attention through word of mouth than those with hardly any or no emotion at all. This is particularly relevant for those patients who are ill or whose loved ones are going through a lot of emotions like – fear, grief, anger, hope, joy, and gratitude. Good communication helps respond to the emotional situation of the person and offers solutions, such as taking away the fear of those affected.
Source link – https://www.youtube.com/watch?v=ko6ec9Wpuao

For instance, the above video of Walgreens is a perfect example. The video shows how the employees of a Florida branch stood for themselves and the community after Hurricane Irma hit. Team members opened their homes, donated to the community, and worked together during the crisis. Now, the team is closer than ever, and have become their own in-store family.

360° Video, Virtual, and Augmented Reality – According to experts, the global market for Virtual Reality (VR) and Augmented Reality (AR) is expected to grow to $94.4 billion by 2023. The increasing use of Smartphones and growing networking via the internet are the main factors for this technological growth. For example, the company BAYER uses a 3D view and AR to illustrate the effects of its drug. This helps consumers understand exactly how things work. These tools are particularly useful for complex topics, such as medicine.
Source link – https://www.youtube.com/watch?v=PEN_yDyjCJk
Attract Healthcare Professionals – The video content generated should attract health professionals. This is because physicians are the ones who prescribe drugs, suggest treatment methods, and incorporate medicines into their therapies. Physicians spend an average of 180 minutes a week on medical videos related to their profession. Videos illustrate the advantages of certain medicines and new therapy beginnings in a fast, simple, and lively way.
Gain Credibility Through KOLs – When it comes to the medical world, KOLs (key opinion leaders) are opinion leaders renowned for their exceptional expertise in a particular field. These leaders often take part in panel discussions, as guest authors and guest lecturers at universities, conduct clinical trials, and are advisors to major pharmaceutical companies and medical institutions. Their opinion has great significance when it is related to credibility to cures, the effects of drugs etc.
Pharmaceutical companies have impressive digital marketing teams in place to meet the changing marketing requirements. Reports from the pharmaceutical marketing agency BlueNovius show that brands increase their recognition value by up to 139% when they add video to their marketing activities. Pharmaceutical companies increase their conversion rate by a whopping 86% when they include a video on their landing page.
Identifying the correct pulse of your target audience and incorporating key innovative strategies can help in successful video marketing which is crucial for the success of your brand. Therefore, build up your video marketing strategy considering all the above tips. A reputable SEO company can help improve your SEO performance through innovative videos and their effective implementation, as part of their comprehensive organic SEO services.