Undergoing a significant metamorphosis, Twitter, renowned as one of the world's most popular social networking platforms, is embarking on a major transformation. In a groundbreaking announcement, Elon Musk revealed his grand vision for Twitter's future – a complete metamorphosis into 'X,' an all-encompassing super app. Musk's ambitious plan includes turning 'X' into a multifaceted platform, merging social updates with payments, banking, and a plethora of additional features.With this update, the iconic bird logo was replaced with a new X logo across the social network, and the official @Twitter account was also renamed to X.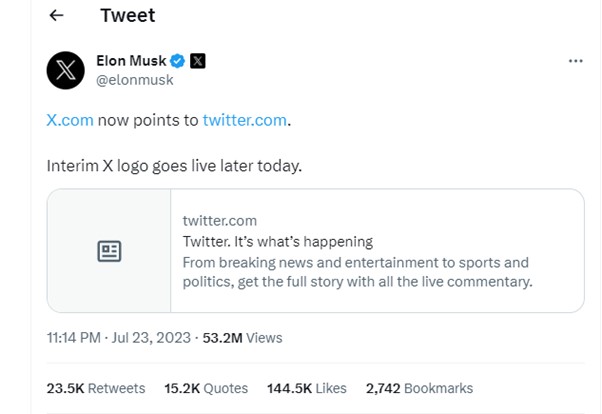 Image Source:
As an experienced provider of social media marketing services, MedResponsive staysabreast with such significant updates. This is important to ensure that our clients maintain their ranking on search engines and retain their brand image on social media platforms.
The Shift from Twitter to X
The brainchild of Twitter's CEO, 'X' is set to become a centralized hub of limitless interaction and boundless possibilities. Elon Musk tweeted "And soon we shall bid adieu to the Twitter brand and, gradually, all the birds. If a good enough X logo is posted tonight, we'll make go live worldwide tomorrow". He announced the rebrand on July 24, 2023. He said that the new name X was chosen because it "embodies the imperfections in us all that make us unique."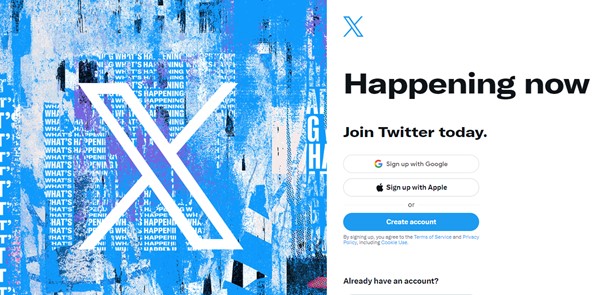 Twitter's decision to adopt the name "X" signals a fresh direction for the platform, seeking to redefine its identity and broaden its horizons beyond its traditional role as a microblogging service.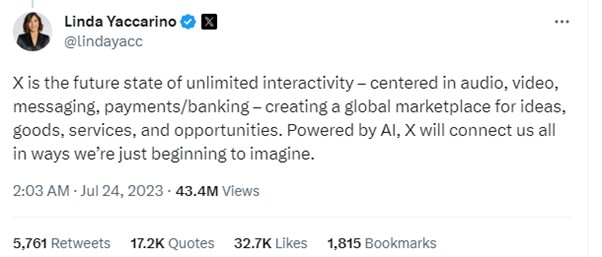 In the month of May, Twitter made a significant move by appointing Linda Yaccarino, formerly the head of advertising at NBCUniversal, as the company's chief executive officer. This strategic decision aims to bring fresh leadership and expertise to the helm of the social media giant. As per Yaccarino's vision, X aspires to evolve into a universal marketplace, fueled by artificial intelligence, catering to a vast array of ideas, products, and services. This revolutionary platform, having already transformed global communication, holds the promise of even greater interactivity and limitless possibilities in the days to come.
What Does X Hold in Store for Subscribers?
As Twitter morphs into X, there is considerable anticipation about what this rebranding means for the platform's existing user base. While the company has not revealed all the specifics yet, there are several potential implications for subscribers:
Expanded services: With the rebranding, X may embark on an ambitious path of diversification, offering new services and features beyond its current microblogging capabilities. Users can expect a more robust platform catering to diverse interests and communities.
Enhanced user experience: The shift to X might bring about significant changes to the user interface and overall user experience. The aim could be to provide a more immersive and engaging environment for users.
Focus on privacy and safety: In light of recent concerns surrounding social media platforms, X may prioritize privacy and safety enhancements, aiming to create a safer and more secure online environment for its users.
Integration of niche communities: Twitter has always been known for its ability to connect people globally. With the X rebranding, there may be a focus on further integrating niche communities and fostering meaningful interactions.
The rebranding of Twitter as X marks a significant milestone in the evolution of the social media giant. As the company ventures into uncharted territory, subscribers and the tech community eagerly await further announcements about what X will offer. Businesses can rely on an experienced search engine optimization company providing reliable social media marketing solutions to get more leads from the Twitter platform.
Leverage Our Twitter Marketing Services to Expand Your Influence!