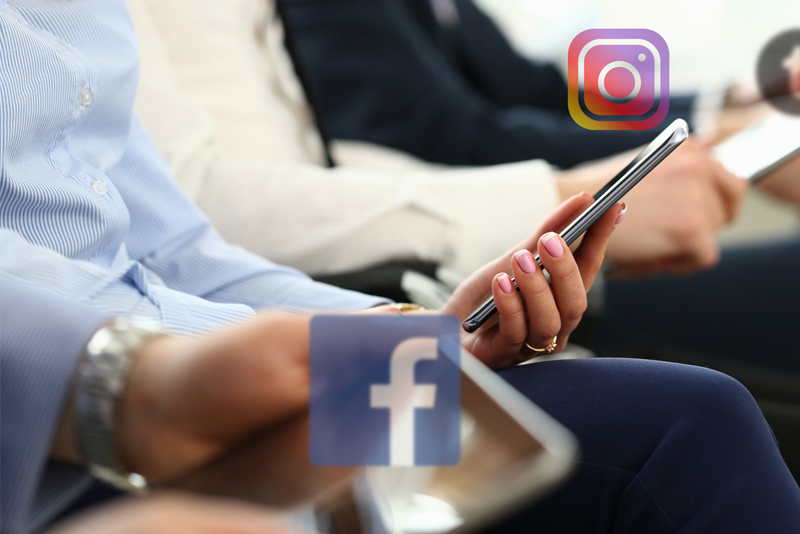 With more than two million cases being reported globally, the novel corona virus (COVID -19) pandemic has made an unprecedented impact on the economy. The COVID-19 pandemic is spreading across the physical world necessitating measures such as social distancing, but we inhabit a virtually connected world wherein all are linked to each other through their computers, mobile phones and other smart devices. There are a number of people increasingly accessing the social media platforms – to kill time and reignite the sense of communication that they lost during the pandemic. People are searching for new ways to maintain connectivity using global digital social networks, such as Facebook or Instagram. In fact, COVID-19 is changing behavior on social media for both consumers and brands. Reports suggest that search traffic has increased considerably during this pandemic phase. Healthcare businesses also have recognized the significance of social media optimization services for reaching out to potential healthcare clients. Having a good social media marketing strategy in place helps to reach out to a large number of targeted audiences and also boosts your business's visibility with both existing and new consumers.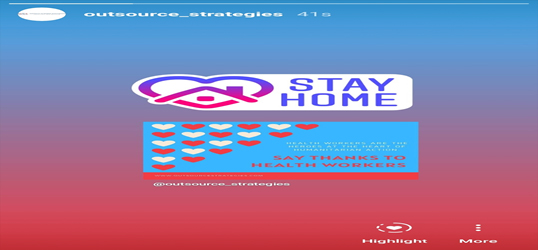 Importance of Social Media Platform in a Crisis like COVID-19
According to eMarketer, Facebook saw a 70 percent increase in usage of all of its apps in the month of March. People are turning to these apps to keep connected, entertained and informed when spending more time at home. People are turning to different channels for different content. For instance, TikTok and Snapchat have been sources of fun, entertainment and distraction during this period. Snapchat saw a 47% increase in usage from Android phones in South Korea during the height of the outbreak in March.
During a March 2020 survey of social media users in the United States, 43.1 percent of respondents stated that if confined to their homes during the corona virus, they would use Instagram more during that period. YouTube and Facebook were also popular social platforms that users were estimating to increase their usage during physical distancing at home.
Here discussed are six methods for operating Facebook and Instagram advertisements successfully throughout the pandemic –
Stay consistent and extend your high performing ads – Recently, Facebook published a warning for advertisers that due to latest staff adjustments there will probably be some delays and errors as they increase their reliance on automated systems to review new ads and commerce listings. This means when new Facebook advertisements are submitted or edited (for instance, changing copy, headlines, images, audience targeting), it will cause the ad to undergo a new review policy. To avoid disruption to FB ads, it is important for brands to extend the delivery period of their best performing ads, as new campaigns will be subject to a new review.

Source:https://qz.com/1820138/high-priced-n95-masks-appear-in-facebook-ads-and-shopify-stores/

Build brand awareness with your online reviewers – With more people at home, there is an extra line of people browsing online to pass their time. In fact, this impact is already on the high, with Verizon recently reporting a 20 percent week over week boost in web traffic. With extra shifts in competitors, your CPM (cost per mile) is expected to reduce – which presents a good opportunity to capture more reach from your allotted budget on Facebook and Instagram.

If you are able to plan out your social media ads in advance – this is the time when people will be looking for top quality content to consume. Content should focus on the value of your products or services. Make sure to keep your audiences engaged with the latest news about your business and highlight how they can help you with business activities like – shopping online during a promotional sale, publishing positive reviews online, shopping online or via phone, purchasing gift cards and ordering delivery/curbside pickup if available. Indeed, for small and local businesses, this is vital.

Discover new leads and build your email marketing list (with Facebook lead ads) – For businesses that are online, service-based or local, emails are sent to customers to keep them engaged and update information through newsletters. If your business is weak or closed right now, this could possibly be a good time to shift your technique to gathering new leads and emails rather than selling gross sales. Designing a Facebook lead advert marketing campaign may help – stimulate interest with content material, generate leads for e-mail publication campaigns and create an audience to remarket to at a future date. For instance, if you are engaged in the fitness industry, this could be a good opportunity for you to promote a 30-day challenge that your viewers could subscribe to. Or else, if you sell products, you could have your audience subscribe and be the first to know whenever there are any new product launches, upcoming promotions and any other important business updates.

When building new leads, you need to focus on certain things. When designing your lead generation form, requesting for less information is better. Consumers are more likely to opt out if you ask for more information from them. The best general practice is to leave it no more than two fields, such as the name and email address. Secondly, it is important to integrate with your CRM provider and set up your welcome newsletter to ensure that you immediately follow up with them with content related to your advertising campaign.

Focus on remarketing campaigns – Reports suggest that about 75 percent of shoppers will leave your website without completing their purchase process. With increased searching now, it is a perfect time to re-engage with previous website visitors and get them back to your site by offering incentives like free shipping and special promos. This is especially true for businesses experiencing increased traffic right now, like the at-home fitness and healthy delivery options. In addition to website visitors, it is also possible to drive new potential leads and sales by testing engagement custom audiences, which allow you to target users who have engaged with your content across Facebook and Instagram platforms. This includes remarketing to those who have liked, commented on, shared, or interacted with your Facebook and Instagram business page, watched your videos, or viewed/filled out a lead form. Keep in mind, the more relevant you can get, the better engagement you can witness, so segment your audience as much as possible.
Test new ad creative and audiences – Have you ever been wanting to check new advert creative to check whether your viewers engages higher with particular imagery and messaging? For instance, if your business has slowed down or closed – this may be the perfect time to test out a new creative on a variety of new audiences to gather information that will make your future campaigns more effective. However, when testing new audiences consider creating a new ad set rather than updating an existing one as this will help you better understand the true impact. For new ad creative, you are already testing against an already high-performing advertisement. This in turn may help you to compare the results directly to an ad that you know performs well for your specific business, saving you time when analyzing results. For instance, if you wish to check new imagery, do not make any adjustments to the headlines or copy. Give it a couple of days and monitor efficiency. Testing can be done on – audience targeting, demographic, interest-based, or custom audiences, Ad copy (including headlines and CTAs), Ad creative (like images vs. videos) and landing pages, including copy, design, and messaging.
Attempt FB and Instagram Live – For local businesses, it is important to think about how they can shift their business strategy to provide products or services online to adjust during this challenging period. Getting online and in touch with your customers and prospects on Facebook and Instagram Live can help. Live videos can connect with your audience in a more direct way. Effective video marketing can result in higher conversions. In fact, Facebook and Instagram Live videos receive higher engagement than pre-recorded videos.

People who are self-isolating or practicing social distancing will be seeking new opportunities to connect with more people face to face. Try answering questions in real-time, offer online check-ins, webinars, online demos, and more to keep your audiences up to date with the latest products and services your business has to offer. However, in order to execute a successful live event, it is important to make sure that your broadcast is clear and has high-resolution as possible. The basic idea behind a live stream is to provide a real, genuine reflection of your brand.


Source : https://blog.wishpond.com/post/115675437611/instagram-live-marketing-campaign
With most businesses closed, and most people staying at home in an effort to reduce the spread of the Corona virus, social media usage is surging. As people are not going out or engaging in outdoor activities, they are turning to social media channels like Facebook and Instagram much more than normal. This means that the amount of available impressions is also on the increase, and the capacity for your ads to reach your target audience is equally on the rise. This will lead to lower overall operating costs for your campaigns.
If you are not sure where or how to build an effective FB or Insta advertisement campaign or feeling that these tasks are outside your expertise, it is better to rely on the services of SEO experts. Designating a portion of your budget for SEO is one way you can ensure strategic marketing and set yourself up for progress when this pandemic is over. A professional and experienced Long Island SEO company can modify your social media marketing strategies to make this pandemic phase more productive.