As a software development company in New York, we have noticed a significant growth in the gaming industry. Game development software is a specialized software program that aids in the creation of video games. The process entails the creation of the video game's concept, characters, and setting. To turn these parts into a playable video game, coding and programming skills are necessary.
Gaming is no longer restricted to children; instead, it is drawing to itself adults of all ages. It is estimated that two-thirds of American families have at least one member who spends more than 3 hours each week playing video games.
A Software Development Company in New York Can Help Choose the Right Game Development Software
Game development software helps developers in creating games and applications for different platforms like mobile phones, computer systems, etc. It is a broad term and covers different technologies that are used to create games. There are many game development software programs available in the market today but before you choose one, it is important that you understand what type of game you want to develop. The top 10 game development software are as follows:
Unity: Unity is a game development platform that allows game developers to collaborate and create games in both 2D and 3D. It's a cross-platform game engine that works on a variety of platforms, including PC, mobile, and more. Unity is a popular independent game creation platform that is very simple to use for new developers. Users can develop interactive simulations for video gaming and animation for filmmaking, automotive, engineering, and other industries in addition to 2D and 3D games. It also allows you to import assets from other 3D software or purchase them straight from other shops. Users may quickly get help materials, instructions, and community support because Unity is one of the most widely utilized and well-known development platforms.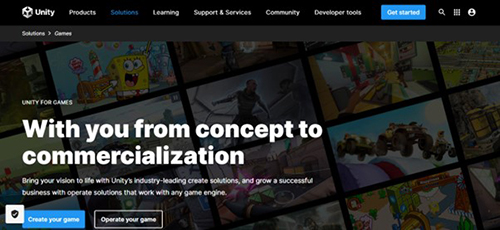 Buildbox: Buildbox is a game engine that is easy to use and one of the top game production platforms for Android games. It's great for people who have never coded before and doesn't require any programming or scripting knowledge. Buildbox makes it simple for game creators to construct 2D and 3D mobile games in a short amount of time. It creates professional-looking games using drag-and-drop functionality. The large user base is also an advantage that will encourage you to begin building your own mobile games.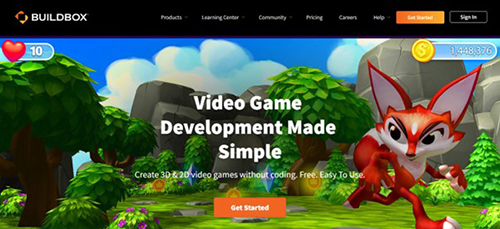 Unreal Engine: Unreal Engine is a popular software option and mostly utilized in the development of 3D games, but it is also used in other industries. The film industry, for example, uses technology to create virtual sets and animated films. Unreal Engine is user-friendly, and one of its most appealing features is that it does not require programming knowledge. Developers can also receive paid and free store assets to utilize with the platform through a marketplace. Unreal Engine, like Unity, supports a variety of platforms, including desktop, mobile, and others, which is another useful feature for game makers.
AppGameKit: AppGameKit is a game production engine that doesn't require any coding knowledge. It's a cross-platform mobile engine that lets you code a game and deliver it across various devices. A game is available for all devices once it has been coded by a developer. AppGameKit is an excellent choice if you want to create 2D games with some basic 3D components. You will have plenty of possibilities to build and deploy your game, especially if you are a beginner. The ideal method to create a mobile game is to use AppGameKit Studio, an all-in-one workspace that includes everything you'll need to take an idea from concept to finished product.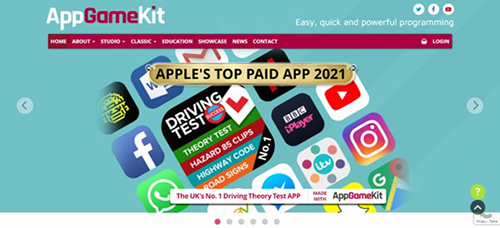 Construct 3: Construct 3 is a game engine that is used to create and develop 2D mobile games. It's most commonly found in role-playing games (RPGs), puzzle games, and racing games. The Box2D physics engine can be used by people who want to make physics-based games. Scirra Ltd produced Construct 3, which claims to be "the world's best game production programme." Game development takes place in the browser and does not require any coding knowledge. JavaScript is an optional scripting language in Construct 3, which is useful for anyone who want to learn JavaScript.
Stencyl: Stencyl enables you to build games and strategy without having to deal with code or the challenges that come with it. For game makers, Stencyl features a simple drag-and-drop interface. It includes the Scene Designer, which allows you to create simple settings, as well as the Actor Editor to create characters. This is an excellent tool for 2D games aimed at the iOS and Android platforms. Stencyl-using game specialists and developers have seen their 2D games rocket to the top of the App Store and Android marketplaces. So, if you're a newbie who wants to make an adventure game but don't have any coding knowledge, Stencyl provides a way to get there.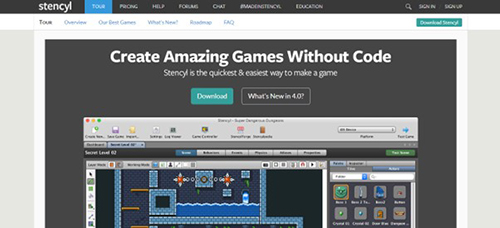 Image Source:
SpriteKit: One of the best ways to build games on iOS is by usingSpriteKit. Apple created the gaming engine from the ground up. Game developers can use the SpriteKit framework to create 2D pictures, text, shapes, and video. It is a user-friendly platform for developing games and graphically intensive applications. SpriteKit is the ideal solution for producing Apple-based games because it has a straightforward programming interface. There is no need to download additional libraries or other sources because it is supported by Apple. SpriteKit also ensures that the apps you create are entirely compatible with Apple's existing and future products.

GameMaker Studio 2:YoYo Games created GameMaker Studio 2, a game engine. This game engine also includes a drag-and-drop programming language called Game Maker Language, which allows for cross-platform game production. Although this game engine was designed for beginners, the supported scripting language can also be utilized to create advanced games.The greatest advantage of GameMaker is the vast range of platforms it supports. Furthermore, a diverse range of tools enables users to quickly design and publish a mobile game. In fact, after just one hour of use, the majority of people are able to make games. The platform is mostly used to create 2D games with the use of a standard library of drawing visuals.
Amazon Lumberyard: Amazon Lumberyard is a cross-platform freeware game engine built on CryEngine and powered by Amazon's features. Lumberyard's advantages include the ability to create high-quality games, AWS cloud storage, and Twitch integration. Beginner-friendly tools, a simple learning curve, and quick prototyping are all features of the game engine. However, they are often more expensive than other AWS products if you wish to use the AWS service with it.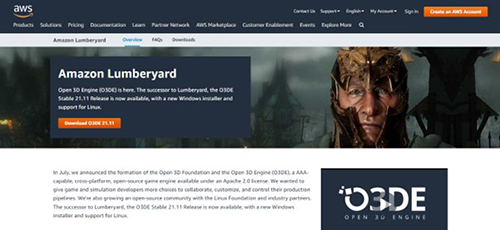 Godot: Godot is a cross-platform game engine that can be used to create 2D and 3D mobile games. It employs a pixel-based measurement technique, making it ideal for 2D games. Its node-based interface can help new developers get started. Godot offers diverse tools to aid in the game building process. Because it is open-source, each game generated belongs entirely to the developer. Godot, unlike several other game engines, excels in UI customization. In other words, it gives artists, level designers, and animators access to a visual editor and content development tools.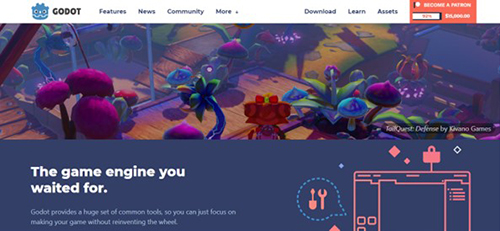 Image Source:
With the rise in the sale of tablets and mobiles, and with the introduction of cloud gaming and real money games, the mobile gaming industry has taken off, and the future of mobile gaming looks very bright indeed. The mobile gaming industry has evolved to the point where it now outnumbers computer gaming. Given the popularity of mobile gaming, we can conclude that it is a profitable sector, and this has prompted many developers to create mobile games. To develop an interesting and popular game, you can reach out to a software development company in New York.