The Internet has become one of the most reliable research tools today. When it comes to healthcare, people use the internet to get general information about health problems, symptoms etc., reviews about doctors or healthcare units and compare them. Sources say that 1 out of 3 patients use mobiles or tablets to research and book appointments; 58 percent of healthcare marketers are using blogs against 74 percent of all marketers; and 62 percent of smartphone owners use their mobile phones to search information about health. So, using SEO techniques for medical website development is crucial to maintain a frontline position in search engine results page and attract more traffic to your website. The same holds true for any kind of business, which makes SEO services a very important consideration for businesses.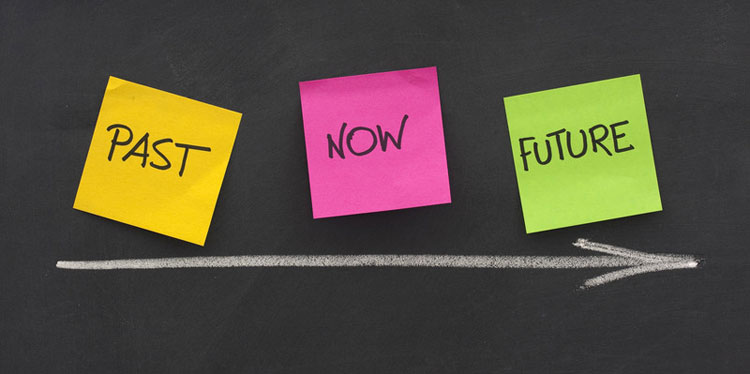 How Web Design Has Changed Over the Years
With many advanced technologies, web design has changed drastically over the years. The first website contained only text with hyperlinks about what the web is, how to use it and some basic instructions about it. The first ever publishing language of the Web was Hypertext Mark-up Language or HTML. Earlier websites were simple and basic with vertical structure, text-heavy pages and few graphics.
By the mid-1990s, web designers developed websites with Graphical User Interface that allowed designers to incorporate images and graphical icons into the website. Gradually, when the website became a medium of communication, web designers introduced tables for arranging graphics and text. But the code required to build tables were complex compared to methods that came later. During the late 1990s we saw a new technology on the website, FLASH. It is a software that enables web designers to incorporate music, videos and animation into the website. It gave web designers the freedom to make websites more interactive and provide a better user experience. This was the period of creativity and technological breakthrough in web design like decorative animations and beautifully rendered bubble button that people loved.
The Web was a new thing to many people and the use of beautiful designs was visually pleasing. Web designers used bright colours and unfamiliar technology to attract novice users. Even though Flash was an innovative and attention-grabbing software, it was very short lived as it required Flash plugins installed in computers which limited usability and accessibility.
The introduction of Flash completely changed the way how websites were designed. People became sophisticated at browsing the Web and the design elements no longer had to educate in a way that visually articulates the functionality such as blue underlined hyperlinks. Later came social media which provided greater flexibility and led to the introduction of Cascading Style Sheets (CSS). It was used to design certain styles like larger font sizes for subheadings across multiple pages of a single website without having to code each element individually. The objective behind introducing CSS was to separate the content of websites from the presentation. Website design template began to surface, enabling people to create and publish their own websites. But this was at the expense of usable, accessible and aesthetically pleasing design.
In the year 2010, a new trend emerged called responsive web design developed by Ethan Marcotte. This introduced a different way of using HTML and CSS. The main aim of this new web design was that a single website could respond and adapt to different display environments so that people could view the website on various devices. It ensured the same user experience on the mobile device as on their desktop computer with efficiency in web development and maintenance. This led to the introduction of a new design called flat design. It is a visually pleasing minimalist to dimensional style that emphasizes functionality over ornamental design elements. This trend, flat design, is still going strong and buttons and icons have moved backward, and the content is at the forefront of website with lesser complexity in design.
New Website Trends for 2019
Emergence of CSS3: Animation is a very popular trend these days and it is used in websites to enhance a website's experience. It makes the website more interesting and interactive with background videos, motion graphics, micro interactions and scrolling effects. SVG has set the new standard in the field of web animation. There is no quality loss in SVG graphics even if we resize.
Typography: It is a method of arranging the text to make it look more appealing when displayed. It is important to choose the perfect tones and the right size of fonts. There are other factors too that one should consider when selecting the fonts such as:

Vertical space between each line you type, proper spacing between each character.
The width of the text block if you want optimum reading experience.
Deciding the hierarchy of the fonts i.e.

Headings will always remain the same
Small subheadings
The text in the body should be smaller than subheadings.

Parallax scrolling: This is a 3D effect used to make your web pages attractive. The background of the website moves at a different speed than the foreground as you scroll. It provides a dynamic experience that encourages the user to stay on the same page.
Video Headers: This is becoming a popular trend and the best option is to keep a dark video with light text. It helps create a tremendous impact with good readability. With YouTube, it is easy for the user to add the embed code for the video. Websites may play the video automatically or allow the user to hit the play button. Though beneficial, video headers could cause loading problems and annoy the visitor.
Responsive designs: Responsive web design, a website design with flexibility to load in all devices is the most popular trend now. A good viewing experience makes it easier for viewers to read the content. It provides a better user experience and is cost-effective too.
Hero images: Use of big images is the latest trend. It creates a good visual impact on your visitors. Use hero image with parallax for better user experience because it divides the design into screens and makes your website distinctive.
Card Layouts: As the website has become responsive, the web pages are broken into smaller parts called card layouts. Many websites use card-based layouts and even ecommerce websites have adopted this idea of card layouts. This helps to communicate the story faster irrespective of the screen size.
Hamburger Menu: It constitutes three simple parallel horizontal lines that are used as a button on the website. Various themes and projects take different types of Hamburger Menu in order to complement the design. This menu is typically displayed on the top left or right. It is not a popular among many users, it helps to increase interactions.
Future of Web Design
The history of the Web is relatively short, yet it has gone through various transitions in that short period of time. Web design is relatively new but advanced technology has made web design an important part of SEO. The future of web design is no longer about what we can do but what we should do. A good website marketing company in Long Island can design a website in keeping with the latest trends and providing the best user experience.