Conversion rate optimization (CRO) is an essential strategy that helps businesses drive more revenue, build a loyal customer base, increase brand awareness, and improve the overall user experience. Today, customers have more options than ever before and you need to fuel your CRO efforts with data-driven insights. If you are a business owner who wants to get more people to your website, then invest in organic SEO services to implement effective conversion rate optimization strategies to convert web visitors into customers. 
Importance of Conversion Rate Optimization
Conversion rate optimization (CRO) is the process of increasing the percentage of visitors to a website who take action on your site. When you have a high volume of conversions, it means that your website is performing better in terms of attracting and retaining users. This helps to increase sales and reduce customer acquisition costs. CRO also provides valuable customer insights that help in guiding your marketing efforts, resulting in data-driven conversion. CRO improves customer experience, which is a significant ranking factor. It helps you understand your customers and how they interact with your business. This is a key step to building a successful digital marketing strategy for your business. And, with the CRO-driven increased revenue, you can invest more in SEO and drive better results. 
Effective Conversion Rate Optimization Strategies
Following are some of the CRO strategies for this year:
Improve website speed

: The most important CRO strategy is to improve website speed. A website that loads slowly sees fewer conversions. 3 percent is a good conversion rate but it could fall by 1 percentage if your website loads slowly. You can optimize your website's loading speed by resizing images, taking down plugins, reducing redirects, enabling compression etc. You can use tools such as PageSpeed Insights to improve your website loading speed. The faster the pages load, the higher they are rated by Google, which is extremely important for your website's performance.

Have a minimalistic landing page

: A landing page is an essential element in increasing the conversion rate. It leads the customers to a specific product, service or offer and encourages them to take action; and it is your opportunity to create conversions and build your customer base. The focus should be on highlighting the products or the services and providing a clear sign on what the consumer should do next.  Any distractions such as more options, banners with ads etc. can be eliminated.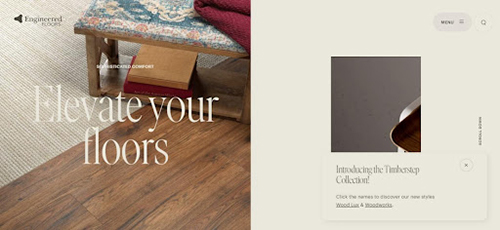 Pop-up ads:

Using pop-up ads is one of the best ways to increase your conversion rate. A well-placed pop-up will not escape your potential customer's attention and they may interact with it. Remember, consumers' attention span is very short and you should be efficient enough to get their attention and convert them to customers.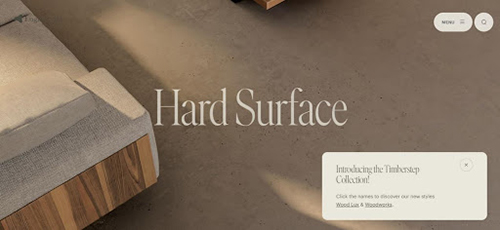 Chatbots

: Customers have several queries about products and services but do not try to call the company or look for it themselves. This is when chatbots become useful. Chatbots are programs that are ready to answer commonly asked questions. These chatbots are run by AI and answer all kinds of questions from visitors. This helps the visitors to clarify any doubts and easily move to the checkout process. 

Use data analysis to post on social media

: Social media is one of the best platforms to attract potential buyers to your website. It can also reveal so much about the buyers. Use social media analytics to know what visuals are appealing to your audience, what type of posts get maximum engagement, when is the best time to post on social media, what CTAs generate leads, and so on. Once you have this data, you can design the visual content and post it at the right time when your potential buyers are active. The data from social media can be used to run personalized videos and thus benefit from another chance of optimizing your conversions because customers that arrive through these ads are 184% more likely to convert.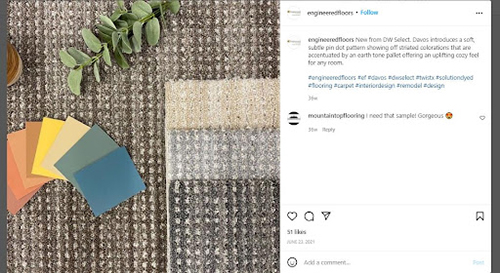 Optimizing the products that you offer if working in affiliate marketing

: Increase your conversion rate by focusing more on products that you offer on your affiliate marketing blog or website. When people visit your blog, they want to see your content, but your products can significantly affect the consumers' interest. It is important to find the right affiliate program and the best product you have to offer. Make sure to look for affiliate marketing places on the Internet. 

Show Google what you want to display as rich snippets

: Snippets can be of any type, and you can use any type to see which one works better. The snippet that is performing well can be used for conversion. 

Include CTA for well-performing blogs

: Blogs can attract 67 percent more leads and generate more conversions. But the traffic can convert to customers only if the blogs end with CTA, Call to Action. The performance of CTA determines whether you will get a lead or a conversion from a blog. If you want your blog leads to convert, you should try using anchor text CTAs. Anchor text CTA is text incorporated in the blog that is linked to relevant landing pages. This is eye-catching and anchor text can boost conversion by 121 percent.  

Use Google Analytics to optimize website elements

: CRO efforts are effective only if your website is well-optimized. Use A/B testing on different elements of your website to see which version works better. Analyzing the website ranking list shows that color influences 85% of buying decisions, and adjusting them can result in a 24% increase in conversions. Google A/B tested more than 50 shades of blue on their CTA to see which one converted the best. Other than color changing you can adjust several other elements to optimize your conversion rate. Make sure to track the effect of the changes by analyzing the data to get actual CRO results.  

Optimize payment options

: There are many payment options available today like credit or debit cards, different cryptocurrencies and other payment options. Make sure that the payment option is safe and secure. Also, the checkout process should be simple and easy so that your visitors don't abandon the cart. If they see that they have to provide a lot of information to place an order, they may leave immediately. 
Conversion rate optimization (CRO) involves using data and insights to help you identify elements or problems on your website that prevent visitors from converting. It involves testing different strategies on your website to find the best way to convert visitors into customers. It's an ongoing process wherein you constantly have to test and adjust your website to ensure that it converts at its highest possible rate. 
Once you optimize one element of your site, you have to keep testing it to see if it still has the same impact as before. You must also test other elements, to make sure that everything contributes positively towards getting conversions, whether these are sales, signups or other kinds of leads. So, work with an organic SEO company to build an effective conversion rate optimization strategy to get more customers, increase sales, expand your business, and generate more ROI.