What could be the simplest and quickest way to draw a prospective customer's attention to your product? Though experienced SEO companies that provide organic search engine optimization services know many ways, a concise title could be one of the best ways to make the targeted audience reach your products much faster. That is, by providing a short, attention-grabbing title, advertisers can create an opportunity to capture their audience's attention faster.
Recently, Google introduced a new optional attribute called the "Short Title" through their Merchant Center, which allows you to be more concise and to the point with your products. Shortened titles for products ads need to be concise and will be used in a browsing context.
"Short Title" for Product Ads
To identify the products in Google Merchant Center and to improve click-through rates, online retailers can now add an optional short title for product listing ads.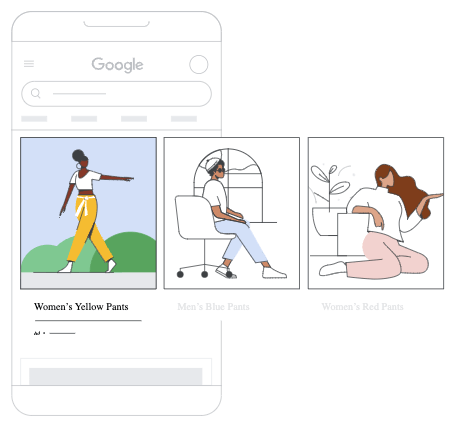 Full product titles often get truncated – users may not be seeing all the relevant information from the product ad – in the "browsy" contexts Google has mentioned. However, the new short title attribute provides retailers with an alternate, concise way to identify their products and is intended to show in "browsy experiences," like Discovery campaigns and Shopping ads on Gmail.
"Title" Vs "Short Title" attribute
When compared to the "title" attribute – which is required in the ad set up – the "short title" attribute is optional. Also, the title attribute more accurately matches the product landing page, as well as a customer's search. Whereas, short title attribute is a brief and concise identification of your product.
Where Can We See the Short Title Attribute?
Mostly, the new "short title" attribute for Google product listing ads will be shown in places where users typically do a lot of browsing, including shopping ads, Gmail and a large proportion of Google Discovery campaigns. However, as this attribute is an optional feature, it won't always be shown across the entire Google network.
Minimum Requirements for a Short Title
To make sure you submit high-quality data for your products, follow certain guidelines provided by Google.
Use a relevant short title that clearly describes your product.
Be concise.
Describe the product shown on your landing page and make sure the short title describes the product you're linking to.
Use professional and grammatically correct language.
Avoid gimmicky ways of drawing attention by including all caps, symbols, HTML tags, and promotional text.
Don't use words from foreign languages unless they're well understood
Write foreign words using the alphabet of your target language.
Don't use foreign characters for gimmicky purposes, because, this technique is common in spam and untrustworthy ads.
Use capital letters only when it is required and appropriate. Don't use capital letters just for emphasizing.
Don't include promotional text.
Don't add information such as price, sale price, sale dates, shipping, delivery date, other time-related information, or your company's name.
Don't use extra white spaces.
If all these guidelines aren't followed properly, then Google will disapprove the product, because these are the minimum requirements to meet for a short title to be eligible to be shown to users.
Best Practices for Short Titles
To optimize your product data for performance and to help you go beyond the basic requirements, follow certain best practices recommended by Google for short titles. Check out these best practices that work for everyone including Google Ads specialists and experienced marketers.
Limit your short titles to 65 or fewer characters (or less). Most users only see the first text of 65 characters in a title that is short.
Try to be concise and insert the most important details first, because, users don't always read the entire title, especially in "a browsy experience," where they are scrolling quickly.
Make sure the title is very specific to the topic and provides clear expectations for your readers. It must clearly reflect the content that follows.
Optimize your title for your audience. For instance, if you run a restaurant that introduces some special recipes each day, use some interesting title such as, "24 Brilliant Baking Recipes to Change Your Kitchen Game"
Consider including your primary keyword in the content, based on search intent. But never stuff your page titles with keywords.
It is important to prioritize your Most Important Things. The users' attention span has dropped to just eight seconds – reducing almost 25% in two years. As soon as you can and prioritize the most crucial points when you write a title, particularly as readers are likely to be browsing your content at a rapid pace.
This latest attribute has been welcomed by webmasters and marketers, as they can now optimize their product titles even further in Google Merchant Centre. Experienced local SEO companies keep track of new features launched by Google or social media platforms to understand how it can impact their clients' digital marketing campaigns.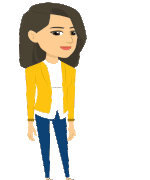 Need support to implement result-driven digital marketing strategies?
Among the many local SEO companies, MedResponsive, our social media digital marketing company can handle all aspects of developing your brand's social presence.
Contact us at (800) 941-5527. We can help you take your digital marketing campaign to the next level and personalize your campaign to match your brand and message.