The new Yoast SEO 11.0 plugin can transform your healthcare digital marketing strategy. The WordPress plugin has become a lot more attractive now because it offers more effective schema implementation. In fact, it is the first WordPress plugin to offer that.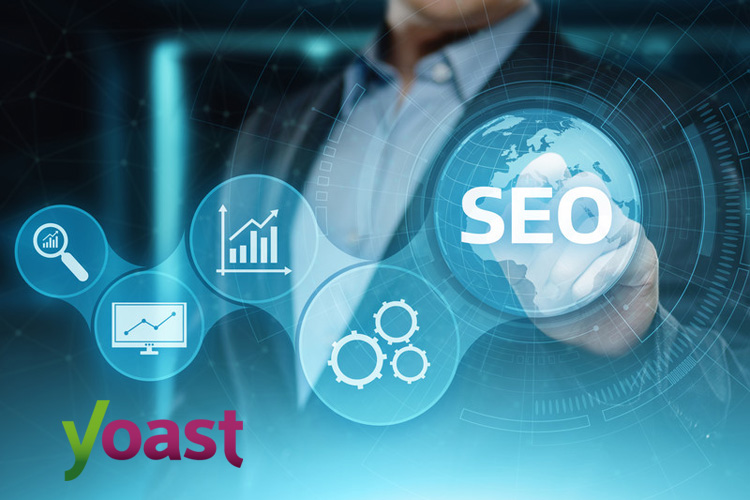 Schema implementations are largely ambiguous, with most of these implementations out there not fulfilling the purpose of making the page content clear to the search engines. But with Yoast's new feature, implementing Schema.org is a lot easier. It also helps clear up much of the confusion generated by most of the schema implementations.
Search Engine Crawlers Get the True Picture
With the new Yoast implementation, all the elements are joined together, which results in the creation of a "nested structure," as per Yoast's own explanation. The great thing about the nesting concept is that the search engine is made to understand how all the pieces are connected to each other. It also helps the search engine know clearly what the page's most important piece is, because the implementation clearly defines what the page's main element is. So, the search engines don't have much of guesswork to define what's the main thing in a page.
Yoast's testing tool gives the following analysis, as Yoast's own screenshot reveals: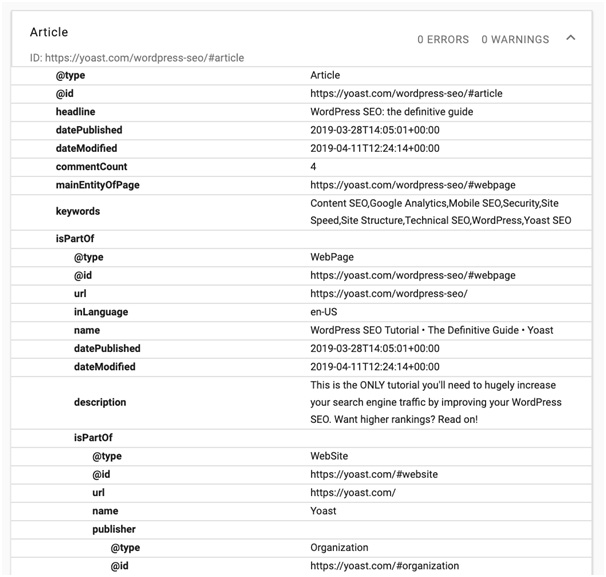 As this screenshot reveals, the page's main entity is an article, and this is clearly revealed. There are also other details clearly shown, such as the fact that the article belongs to a web page which in turn belongs to a website. Then you also see other entities detected by Google as connected to the article. These include aspects such as author, publisher, images, etc.
The following screenshot of Yoast's example page also discloses the author markup. The markup has various social media profiles connected to it: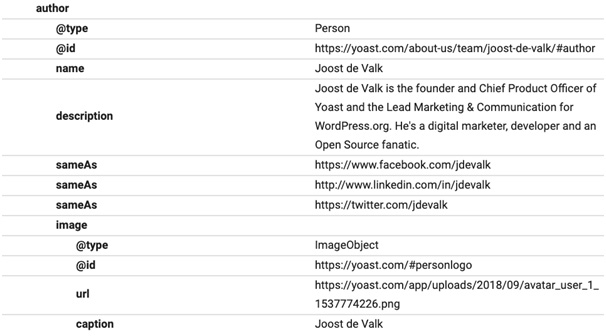 It's Just What SEO Needs
From the perspective of SEO, Yoast's new schema markup implementation offers significant benefits. It places the right information in the Knowledge Panels. It ensures your page appears in the carousel or News listing, if you combine the News SEO plugin with this. Combining the WooCommerce plugin with Yoast results in a much greater chance for your product snippets to appear in Google's search results. Using the Local SEO plugin along with Yoast brings about a greater chance of local listing snippets too. The plugin also offers total support for Pinterest's Rich Article Pins. The free version of Yoast SEO 11.0 also comes with the above-mentioned features. All you need to do is upgrade your plugin. Website marketing services in Long Island would be making the best use of what's on offer.