Happy New Year 2020!
The New Year is the right time for business owners as well as individuals to set goals for the year ahead. Businesses will be aiming for excellent prospects and success in 2020. For this, they need to take the right SEO resolutions to meet their digital marketing goals and build their brand. In the medical sector too, strategic digital marketing for healthcare plays a key role in making provider websites visible to patients and building patient trust.
Checkout the infographic below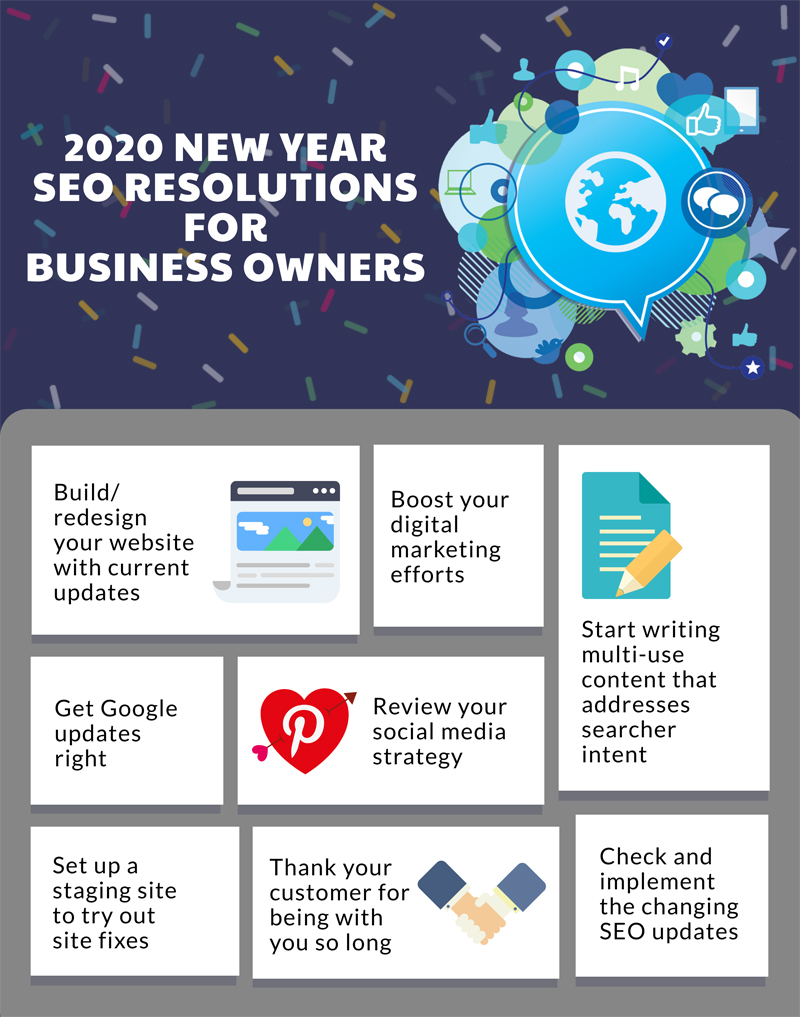 While planning SEO strategies for 2020, do not miss key points such as the rising popularity of voice search, importance of relevant content, significance of HTTPS over HTTP, as well as Google's BERT and Local Search updates. Social media optimization services provided by reliable SEO firms can help any business build and improve its presence on all social media platforms.