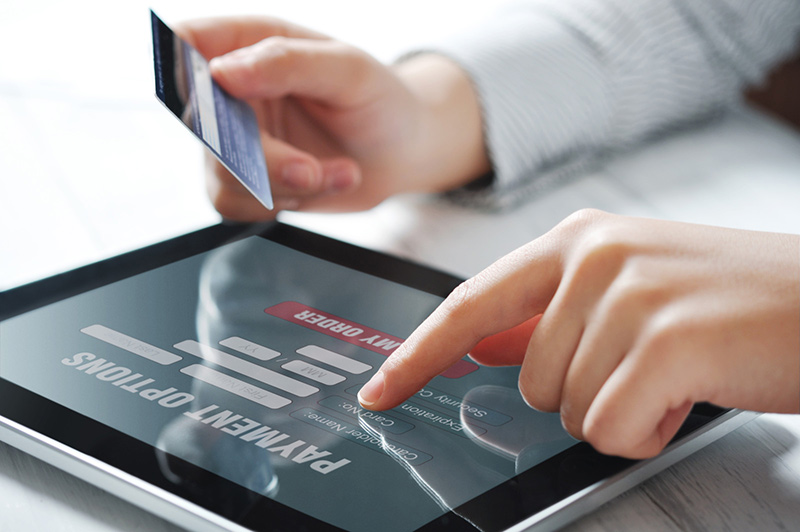 For any E-commerce business, ranking at the top of search engines and getting visitors consistently remains a matter of high priority. While paid search can place a website at the top of SERPs, the long-term costs to remain there may not be sustainable. E-commerce search engine optimization is an effective way to reach the targeted audience groups online. However, when running a business locally, it is extremely important to target geo-specific location visitors. E-commerce marketing solutions for local SEO help optimize a website to increase leads, traffic and overall brand awareness that it would gain from a local search.
Relevance of E-commerce SEO
Search engine optimization (SEO) is an important necessity for e-commerce websites. E-commerce SEO aims to rank the product pages at the top of Google search pages higher than the competitors. It aims to display the products in the right manner so that potential customers can find the products they need in the SERPs and choose the site to click on. When done in the right manner, e-commerce optimization strategies will help a website to rank high on the search engine result pages. In short, the concept of optimization can yield an on-going, free source of high-converting organic traffic to a website. This means less reliance on advertisement spending, a plus for any online business.
Tips for Optimizing E-Commerce Websites for Local Search
With several technological advancements, customer behavior has been changing over the years. Nowadays, people rely heavily on Google search results to make a purchase online. It helps them initiate their shopping by research, transactions, and compare all available products over the internet. Therefore, higher search engine rankings increase the probability of traffic and improve the chances of clicks, thereby bringing success to online businesses. The primary objective of deploying local SEO for e-commerce is to get targeted traffic organically. Online businesses need to sell their products in a specified geographical location. Therefore, it is important to focus on attracting and engaging online visitors locally and turn them into confirmed buyers. Here discussed are some important tips to optimize an online shopping website for higher visibility in local searches –
Perform Comprehensive Keyword Research – The heart of any effective eCommerce SEO optimization strategy starts with keyword research. Targeting the right set of keywords is essential for improving SEO efforts. Focusing on the wrong target keyword can negatively impact the impressions and bring low-converting traffic to a business. Listing the specific category and product pages and then identifying and mapping, on a page-by-page basis – the keywords to target – is an important aspect of eCommerce SEO strategy. In the case of eCommerce keyword research, the strategy should basically focus on product-focused keywords, taking into account the home page, product categories, and blog content of a website. On the other hand, selecting transactional keywords over informational keywords is crucial as the former leads to high conversion rates. This type of keywords typically focuses on creating a ranking for keywords that drive people to purchase. Also, it is important to use keyword research tools. Top keyword research tools like – SEMrush, Amazon Suggest, Google Keyword Planner, and Google Suggest can greatly simplify the process of finding keyword ideas when it comes to optimizing e-commerce websites. These tools can help search primary and related keywords with volume and competition ratios. Using different combinations of the searched queries for making long-tail keywords can help target the local users comprehensively.


Source: stationeryxpress.com

Optimize Web Pages for Local Search – Optimizing the website pages for local visitors is another important aspect. This enables the search engine to comprehend for which location a website is planning to get ranked. Typically, optimization of web pages is related to technical SEO as it comprises comprehensive practices to boost a website for targeted results. When optimizing web pages for local search, consider the following points –

Define title tags, headings aligned with local keywords to help the search engines crawl and bring the website among the top listings
Write compelling meta descriptions that include geo-specific phrases that help users that prefer clicking on the website while seeing the web page snippets
Include the heading, for setting a content priority

Build Local Citations – There are two different factors that can have a serious impact on how well a website is indexed by search engines. The former one is – high-quality backlinks that lead to a website. Prepare a thorough strategy for executing the backlink outreach process. This should include local business groups, customers, friends, newspaper websites, etc. Guest-blogging on websites that are relevant to a business is another tactic. The second factor is to know how many citations are there for a business. There are various online directories and yellow pages where the detailed information and address related to a business are found. As a beginner, it is important to focus on citation building on local business directories. It is important to mention the local phone number, street address, and related information in the web pages' footer area. This will help attract customers, locally. Include the address and phone numbers in the clickable form to improve usability. Here are some tips –

Use Google Maps for indicating the address of e-commerce store physically available in that particular location and create links for location icons
Add the address of the business store in Google My Business for the clarification and trust-building
Create a geo-specific sitemap and upload it in the root folder of the website as this will help Google get to know your store
Get listed in Google places to let users obtain the contact information of the eCommerce store with precise location information

Get Online Reviews – If an online store is trying to establish credibility in the local search directories, it is important to consider getting reviews related to the products from the local customers. This will significantly help new visitors learn about the type and nature of a business. Positive reviews are an essential aspect of having a high click-through rate and show on search engine listings. Besides this, the positive rating and reviews help business owners to establish a strong reputation for quality products at online stores. There are two important aspects to focus on. The first thing is to encourage people to leave reviews. The second is to build a good online reputation – which includes dealing with negative reviews and engaging with customers to inquire about their issues. While quality and quantity of reviews matter, diversity and speed are also essential factors. In order to get those reviews, here are some key points to consider –

Have an 'easy to see link that says 'leave a review' on the website or within the email signature
Add a review button on the product pages to get ratings of every product directly from the customers
Get subscriptions and reviews from the clients by conducting an online survey via email or phone.
Respond to poor ratings and bad reviews cordially
Encourage reviews from local users on your business directories including Google My Business, and Yelp


Source: stationeryxpress.com

Create "Google My Business Profile" – It is important to set up Google My Business profile for your local eCommerce business. This will improve visibility to prospective customers in the Google search results and maps. After creating the profile, make sure to add all the details related to the business including its services. It is important to choose the most relevant business category for your business. Also, add operating hours, services, images, address, website URL, and other details. Be careful to define location properly and provide the online store name, address, and phone number accurately. This way, Google would be able to recognize the listing for the queries relevant to the specific area of service. Also, make sure that your website is linked to the Google local profile page.
Improve the Website's Content as per Local Audience – For a local eCommerce business, the target audience would be from the same area the business is located in. It is important to create content keeping the locality in mind. For instance, while giving directions on the website to visit the store offline, make sure to include popular landmarks in the content. This helps search engines better understand your location. Another way is to add details of the local events on the website that are relevant to the specific niche industry. Having information on the web store that is relevant to local audiences helps them remain engaged with the eStore.
Optimize Social Media Accounts for Local Marketing – Social media platforms offer plenty of opportunities to market an eCommerce business locally. It is important to optimize Facebook, Twitter, LinkedIn, Instagram, and all other social media accounts wisely for this purpose. Here are some tips –

Create a social media account for the online store as a local business including all important information like – portfolio, bio-data, and contact information
Connect with local people by targeting the audience over Facebook through the creation of geo-specific content
Invite people from online businesses to review services using social media pages
Ensure to like other local businesses and become a fan of local brands to build an association with the local people
Use location-specific statuses and posts to improve readability based on language and common customs
Follow or re-tweet local issues and discussions for an improved presence on behalf of eCommerce business to ensure local marketing
Focusing on the above local business SEO tips for an eCommerce website can help improve the website's performance in terms of better ranking for competitive keywords, showing high on search engine result pages, placing the business in front of a local audience, and more. Relying on the professional services of a local SEO service company in NYC can help effectively implement these SEO techniques and improve the rankings.