In today's fast-paced digital landscape, capturing and retaining the attention of your target audience is more challenging than ever. To stand out amidst the sea of content, businesses need to employ creative and visually appealing strategies. This is where infographics come into play. Infographics, with their combination of compelling visuals and concise information, have become an indispensable tool for content marketers.
With their eye-catching colors, illustrations, and typography, infographics capture attention, convey key messages, and ensure better information retention. Infographics offer businesses a great way to educate their audience about their services. It can add more value to their content, create more engagement and help achieve them achieve their content marketing goals much faster. By combining the best of text, images, and design, infographics content can be used to make complex data easier to understand and digest.
Organic SEO companies that provide professional content writing servicescan help you include suitable and attractive images for your business content that will enable people to understand the information quicker.
Are Infographics Effective For Content Marketing?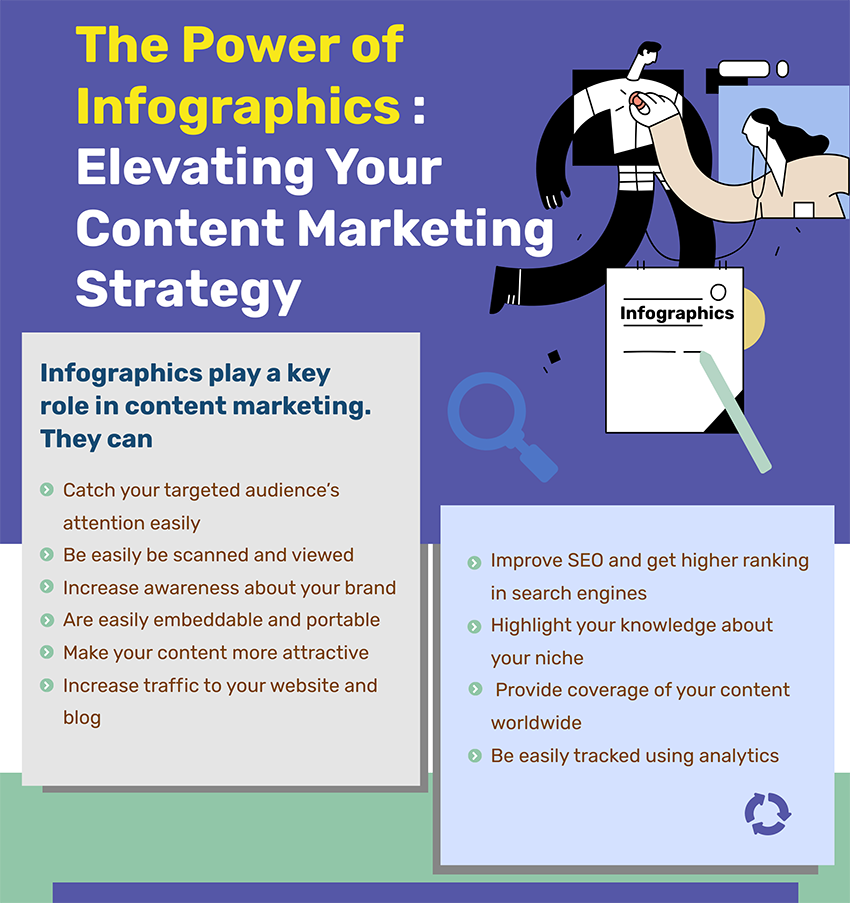 Make sure your Infographics include attractive images as well as relevant data and statistics. Using solid data to support your content is a great way to build trust with your audience. Also, consider sharing your infographic content on social media platforms like Instagram. Use icons to illustrate the key points in your content.
Unlock the power of words and images!
Reach out to us for exceptional content writing services!
Talk to us at (800) 941-5527!