Are you looking for innovative ways to drive more Google traffic to your website? Website traffic is a key indicator of overall business growth, therefore it is important to learn multiple methods to increase web traffic. Improving search engine optimization (SEO) rankings is a great way to earn new leads. A properly optimized website for conversions can get a jump in traffic resulting in more customers and sales. Experienced digital marketing services company can help design unique strategies to generate more traffic to a website thereby converting more users to visitors.
Utilize the Benefit of SEO to Increase Website Traffic
In order to understand how to increase traffic to a website the right way, it is important to focus on the right strategies. Traffic allows measuring marketing methods, improving search engine credibility, gathering audience insights and the most important benefit – gaining more customers. Search engine optimization (SEO) is one of the most impactful and valuable things that can be focused on to drive organic traffic to a website. There are countless tactics that can be used on each webpage to increase its rank in search engines, resulting in more visitors. Consider every aspect of a website and do thorough keyword research. It is important to generate highly optimized, top-quality content that potential users are searching. Here discussed are some key tips that help increase website traffic and site visitors –
Target Long-tail Keywords Organically – High-ranking keywords, secondary keywords, and latent semantic indexing (LSI) terms are all a prominent part of performing on-page SEO. Once you have these covered for a page, it is important to focus on long-tail keywords. Longer and more specific keywords or key phrases may attract less search traffic, but they have a much higher conversion value. It is not just about the amount of traffic a website gets, but it is about ensuring that top quality traffic arrives for clients.
Create Irresistible and Educational Website Content – Creating irresistible and educational website content has a great impact on a websites' SEO ranking. Google values informative, authoritative content on a site that provides true substance and value to readers. There are numerous forms of content including blogs, videos, infographics, and eBooks. It is important to analyze what specific content the target audience likes and create content they want to see. Users are constantly seeking out information and answers to their questions and they turn to Google to find that helpful information. As there is no exact magic formula for writing successful content, making small changes in the content format from time to time can help drive more traffic.

Make compelling headlines that will attract readers.
Vary the length and format of the content to better gauge what works and what doesn't.
Design unique, but simple content that is easily digestible by using imagery, infographics, videos, and other visual elements that will keep the readers engaged.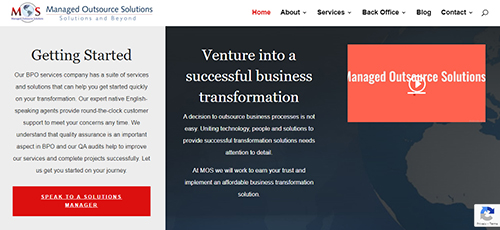 Image Source:
Use Google My Business – Great Google My Business (GMB) profiles can attract your customers and make your business unique. You can easily get connected with customers across Google Search and Maps. Regarded as an essential tool for local SEO, GMB allows your business listing to appear in local search results for product or service-specific search queries. This listing links to your website and is thus a great way to increase traffic and business leads.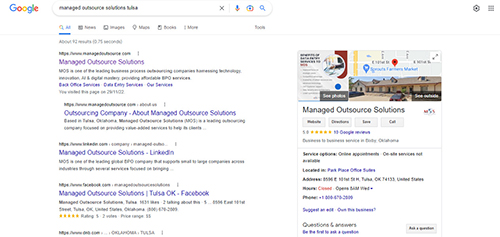 Build Links – If you want to earn more Google traffic on your business website, it is important to build links. Link building plays an important role in driving more traffic and boosting your website's ranking. There are two types of links that need to be focused on –

Backlinks – A backlink is simply a link to your website from another credible website. When backlinks are used from complementary sites or influencers, they can get your business in front of a much larger audience while driving qualified traffic to your site. One of the best ways to earn backlinks is through content creation (we'll dive more into that later). When you create content, you are inviting authority sites to check out the content and see if they like it. If they like what they see, they may use your content as a reference for their own content. This provides an opportunity to earn more backlinks for a website.
Internal links – Internal links are links to your own pages on your site. Building internal links is important because it keeps leads engaged on the page longer as they continue to click on links and find more pages. This sends a positive signal to Google and tells them that your site is interesting and engaging for your audience.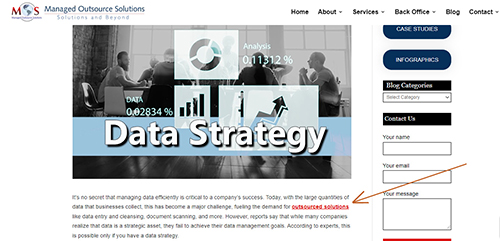 Image Source:
Improve Website Speed – Improving website speed is an important factor that can have a positive experience on a website. Generally, users want to access information quickly and therefore they hate to wait for slow loading pages. If a webpage takes too long to load, you will lose leads to the competition. Not only does this increase your bounce rate, but it impacts the overall user experience on your site. Using Google Page Speed Insights can help improve a website's speed as this tool provides the necessary information to make changes to improve your site's speed.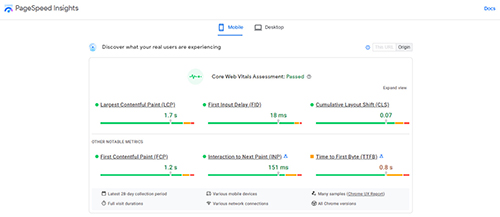 Image Source:
Optimize for Mobile – Reports suggest that mobile traffic accounts for 52.2% of all web traffic worldwide. Optimizing a website for mobile is crucial as this gives users a positive experience on your site, regardless of the device they are using. This can be ensured by using a responsive design. Responsive design makes a website adapt to a user's device to provide them with the best experience. In addition, it keeps users engaged and interested in your page. When they spend more time on the page, it boosts website ranking and helps drive more Google traffic.
Utilize Online Directories – Getting listed in online directories and review sites is another easy way to boost traffic to your website. Make sure to actively update your listings. Most sites will link to your page, which can result in even more website traffic if updated correctly. If listed on sites with a strong domain authority on Google, your business has the potential to rank even higher for relevant searches.
Create Landing Pages – Landing pages are a free way to build out and drive more traffic to a website. Typically, landing pages include information potential customers need in order to move forward and convert. Try to remain targeted and specific in messaging as this will increase the overall traffic going to those pages. In addition, be sure to have an engaging call to action (CTA) on each page that encourages readers to take that next step.
Incorporating the above-mentioned strategies can help drive more quality traffic to a website. Working with a reputable provider that offers organic SEO services will help you get the most out of the marketing investment. Such reputable digital marketing providers help design innovative strategies to attract and convert consumers rather than simply attract more traffic to your website.