In this digital world, social media platforms are part and parcel of our life. Social media platforms like Facebook, Instagram, LinkedIn and so forth have become favorites with diverse business entities as these provide immense opportunities for the growth of any industry sector, including healthcare. At the same time, each of these platforms serves different purposes and choosing the right one among them is necessary. An organic SEO company that provides healthcare digital marketing services can help you in choosing the right platforms that can meet your needs.
Wondering how social media platforms can help in the growth of the healthcare sector? Well, you can perform various activities on social media platforms to invite the attention of your target audience. These include:
Conducting healthcare social media campaigns
Uploading videos and photos
Creating posts for creating awareness
Going live on social media
Before going on to the tips to choose the right social media platform, let's take a look at the popular social media platforms.
Popular Social Media Platforms
A. Facebook
Facebook is one of the most popular social media platforms among all. It not only connects people but is also a hub for promoting business. Thus, it has become the favorite platform for healthcare providers as well. Through Facebook, they can provide information, photos, videos and so forth to make the target audience aware of their facilities as well as the services they are providing in their healthcare center. However, the major advantage of the Facebook platform is that there is a space for visitors to leave their reviews, feedback and ratings which help service providers to improve their future services.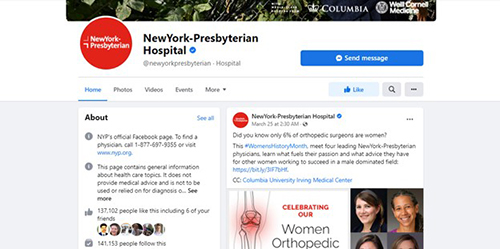 B. Instagram
Instagram is the fastest growing social media platform where you can share videos and photos related to your service, facilities, treatment results and so on. It is estimated that almost 800 million people are using Instagram on daily basis. Thus, it is a great platform for healthcare providers to attract the attention of patients. To grab the attention of the target audience, you can make use of certain techniques like hashtags, live interactions, promoting upcoming events, creating information posts, and so on. Posting something on a daily basis would help you to retain your followers.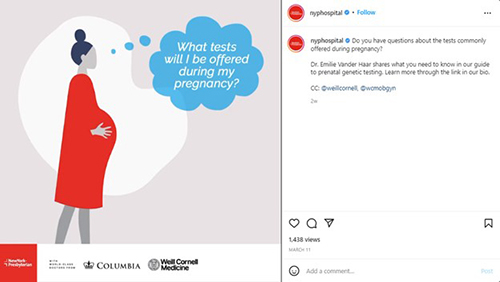 C. LinkedIn
It is the best B2B social media platform where you can expand your network. Unlike Facebook and Instagram, LinkedIn is a professional platform where healthcare providers can share medical news and articles directly with their colleagues in a formal manner. The information ranges from new discoveries to general health awareness. At the same time, like other social media platforms, LinkedIn also connects people but in a professional way. So, you can surf and hire appropriate candidates from LinkedIn if you have a vacancy in your firm.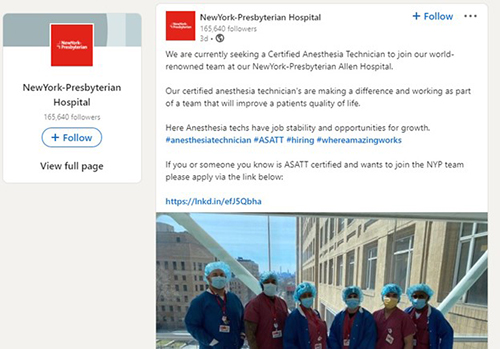 D. Twitter
Twitter is the platform for people who want information in capsule form. On Twitter, information is shared in direct-to-the-point format. Thus, the users would convey information within a few words or sentences that help in saving a lot of time and effort for the readers. It is an ideal platform for doctors as well as they have a busy schedules. The major advantage of using Twitter in the healthcare sector is that it can drive organic traffic to your website.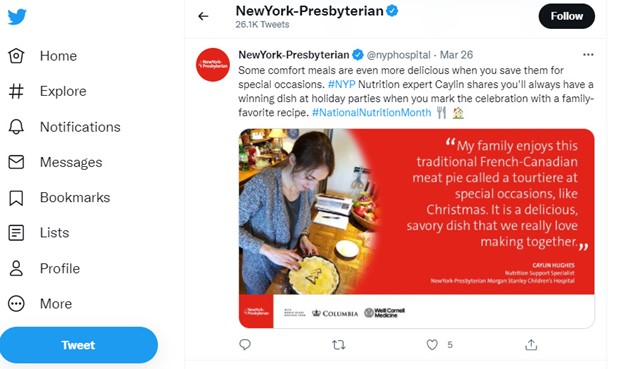 Tips to Choose the Right Social Media Platform
Know your audience: Before choosing a suitable platform, the primary task is to understand your audience. Each business has its own audience, and the taste for using social media differs from person to person. Choose a platform that most of your target audience prefers to engage within their leisure time.
Understand the purpose of social media: Each social media platform serves different purposes. For instance, the purpose of Instagram is to convey messages through photos and video, while the purpose of Twitter is to deliver messages in a concise format. Thus, understanding the purpose of social media is important to meet the purpose of your activities.
Know the type of content you intend to share: Each social media platform supports different kinds of content. For instance, you can share long-form content on Facebook, while on Twitter you are allowed to post information only in a concise form. On the other hand, LinkedIn supports end-to-end professional posts. Thus, the nature of your post plays a vital role when selecting a social media platform.
Leave space for asking questions: Leave space on your social media page for accepting patient queries and providing clear answers. If you spare some time to clear their doubts, then it might help you to create a healthy relationship between you and your patients. In addition, you can also create an impression that you are concerned about your patients' well-being.
Welcome customer feedback: It is important to welcome positive and negative feedback from your patients. Thus, leave a space for your patients to drop their feedback. This helps to improve your future services. Some platforms like Facebook provide space for visitors to leave their feedback, comments as well as ratings on the wall of commercial social media pages.
Maintain consistency: Consistency is an important factor while handling a social media account. Post and update information to get the attention of your followers. Consistency is the key factor for the success of any social media activity.
Ensure the platform is apt for achieving your marketing goals: At the end of the day, you are using social media as a tool to meet your marketing goals. Sometimes, you may finalize a platform that you might feel is easy to handle. However, as marketing your services is your primary goal, you should revisit your plan frequently and check whether it is working or not. You can even access your competitors' social media activities, adopt some positive factors and change them to suit your own marketing goals.
Social media is a major dais to showcase your products, services, and solutions. These platforms provide exposure to your business and help increase credibility. To ensure effective social media marketing services, businesses can rely on a good SEO outsourcing company that provides healthcare digital marketing services.