Creating content that aligns with search intent is necessary to attract more people to your site and boost its search engine ranking.  Understanding how your targeted visitors search online is the ticket to more leads, sales, and revenue.
Search engine optimization (SEO) is one of the best ways to bring a wider audience to your website. According to a report from Search Engine Watch, it's estimated that by 2020, business owners will spend around 82 billion dollars on their SEO marketing, which makes it clear that SEO will continue to grow in popularity over the years. Search Intent is an important aspect of SEO. However, medical SEO also follows the same principles of general SEO. It requires effort and constant monitoring to stay at the top of the search rankings and target audience visibility, because medical search engine optimization isn't a static or dormant field. It is as vibrant as life itself, transforming itself or being made to transform by search authorities such as Google.
Search intent is the consumer's intent, or real meaning, behind Google searches-the "why" of the keywords. Also known as keyword / commercial / buyer's / user intent, search intent is the ultimate goal of the person using a search engine and the reason behind a specific search. Smart SEO campaigns are built on an understanding of how your audience searches around your industry, products and services. Having this knowledge of your audience and potential customers' intentions will help you to plan and choose keywords that make them more likely to find your site while searching online. Since people look for, process, and use search results differently based on their ultimate goal, understanding and optimizing for search intent is crucial for SEO.
According to a Single Grain article, a study performed by the University of Hong Kong segmented search intent into two distinct search goals: 
Exhaustive users: These users are looking for information related to the keywords they use. They have a wide scope of search intent around a particular topic.
Specific users: They have a narrow intent and need more information about a specific topic. They rarely deviate from their goal.
Over the years, Google has improved its understanding of users' search intent and today, its aim is to provide users with the most relevant result for their query. Google's algorithms have identified three variations of search queries:
Transactional Searches ("Do"): The search intent here is to make a purchase. When a "do" query is performed, searchers are often trying to accomplish a specific goal or achieve a certain action, such as product purchase or service booking. This is especially important for e-commerce websites where users are looking for specific brands, products or services (www.singlegrain.com). Most likely, transaction search users already might have decided what they want to buy, read reviews, or compare prices, and they're just looking for a place to buy it from.
Here are some examples of transactional searches: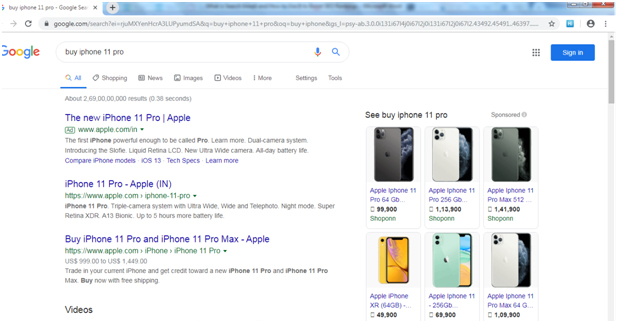 Informational Searches ("Know"):  The Search query here is usually "Know" , that is looking for information, which might be an answer to a simple question like "How tall is Mount Everest?". It can also be something that is highly complex that often doesn't have a straightforward answer like "how do healthcare digital marketing on Facebook works." Informational queries do provide users with value, though not all searches are formulated as questions and don't hold the same importance as commercial and transactional queries for e-commerce websites.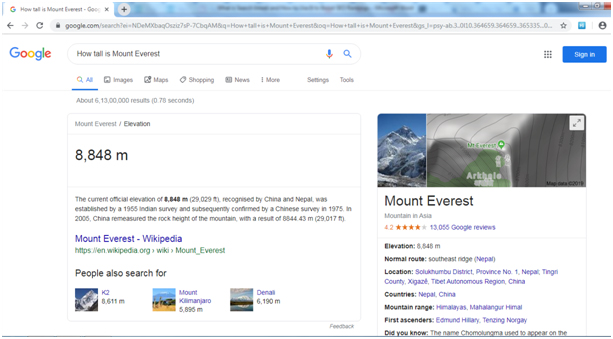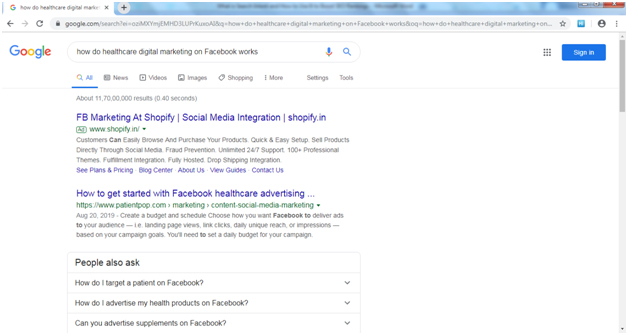 Navigational Searches ("Go"): This refers to a search query entered with the intent of finding a specific website or webpage. For example, people who search for Facebook or YouTube are usually on their way to the respective websites. In fact, "Facebook" and "YouTube" are the top two searches on Google and both navigational queries.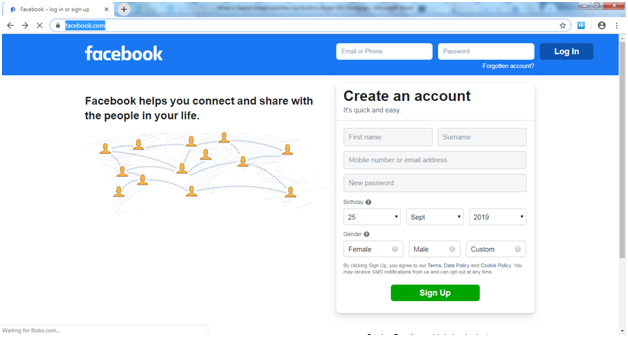 Steps to boost SEO with search intent:
Attract the right buyers: The first step is to attract your buyers. For that, you need to know the intention of your audience and potential customers and plan ahead. Pick keywords that will make them more likely to find your site while searching online. Figure out your visitor's intent and provide them with the appropriate type of content. The best way to figure out the user's intent is to take a look at the keywords they use in their queries. For that, you have to type their query or keywords into a search engine and study the results. If the majority of results are transactional, then their intent is most likely transactional. However, as keywords are rarely simple and some might have more than one layer of user intent, make sure to tailor your content strategy accordingly.
Generally, from the outlook of an SEO specialist:
Navigational intent is only useful if you're closely related to the brand in question. Since the results are often partial, it's hard to target and offers low financial value.

Informational intent is ideal for website owners who want to optimize their own website. These searches provide some opportunities to acquire new visitors, increase online exposure, and drive traffic to a website. While it can drive remarketing and lead generation for further permission-based marketing, it may not boost conversion rates, as the searcher's intent isn't to buy (yet), but rather, to gather more information.

Transactional intent might offer low search volume, but often comes with high conversion rates, as the searcher's intent may be to buy the service or product.
The key to success is to develop a greater understanding of the intent behind search keywords.
Content Evaluation: After choosing the correct keyword that has clear search intent, the next task is to make sure your content is good enough for your user's needs. If your content does not fulfill your user's needs, you might want to use Google Analytics to check on your top-performing keywords or align your keywords with your content.

If your content is performing well but searchers are having a difficult time reaching and seeing it, then make sure your content aligns with the "3 C's of search intent", which are as follows:
Content type – the overall "type" of content in the search results – is usually one of the following: Blog post, Product page, Category page and Landing page. You can tell their category from the titles alone.
For example, take a look at the top search results for "how to make cookies":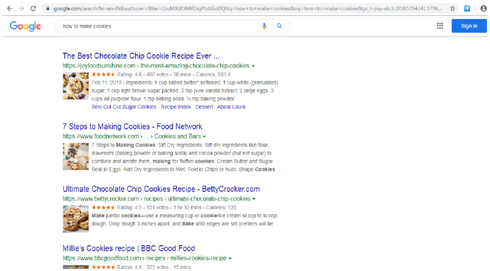 You can tell from the titles alone that they're all blog posts. Similarly, if you look at the search results for "buy rosegold watch":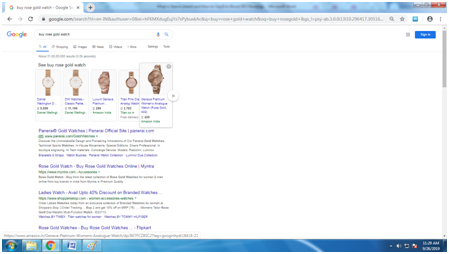 It's visible from the titles and URLs that all of the results are ecommerce category pages, like Flipkart, Amazon and so on. So, look for the most dominant content type in the search results, and then make sure your content aligns with that.
Content format refers to the "format" of the top-ranking pages. Some common formats include: "How-to" guides, Step-by-step tutorials, List posts, Opinion pieces, Reviews, Comparisons and so on.
For instance, if we look at the query of "how to make pancakes," we see that most of the results are how-to guide content formats: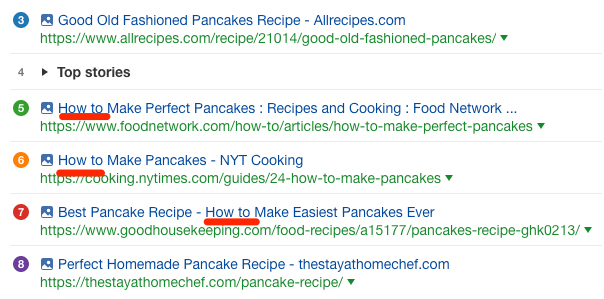 So, while creating your content, make it follow a format. That is, if your desired keyword on search page shows the how-to guides format for most of the top pages, then create a how-to guide. If they're step-to-step tutorials, create a step-to-step tutorial.
Content angle refers to the unique selling point of the top-ranking posts and pages and provides insight into what searchers value when making this particular search (www.ahrefs.com).
For example, while looking at the search results for "how to make pancakes" we can see a few different but similar angles in the results.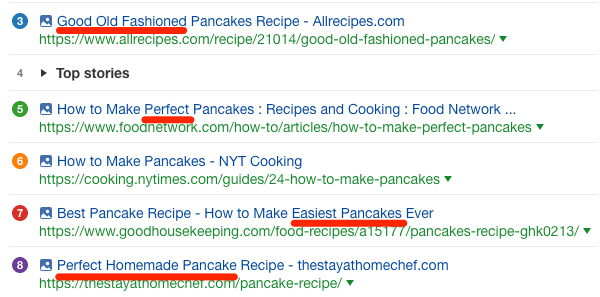 This trick to optimizing for content angle is also to follow the crowd.
Check 'SERP reliability': Google rankings fluctuate and change over time. They aren't static. So if you're relying on the current top-ranking pages to infer search intent, it can be a problem because what you're actually doing is judging search intent based on a single snapshot in time. So check SERP position history graph, whenever you're trying to boost your SEO with search intent.
Using Related Searches: To improve the keyword campaign, use Google's related searches. To check if the keyword phrase is worth your time and effort, enter that phrase into Google, scroll down to the bottom of the search results, and take a look at the related searches for that keyword phrase. You can then copy and paste those related keyword phrases into Google's Keyword Planner tool and measure their competitiveness and search volume to decide.
For example, the related search for keyword "medical search engine optimization" is

The Single Grain report notes that since the 2013 Hummingbird update, Google has been able to better understand the intent, as well as the context, behind search queries. This means that content is no longer keyword-oriented, but rather user-oriented.
Spend time researching "Know," Do" and "Go" queries and create user-oriented content that puts you in front of the consumer at all stages of their purchasing cycle. Focus on your strategy and make sure your keywords and the content containing them are properly optimized.
Medical SEO services are available to help healthcare professionals get their website ranked higher in search results for the right keywords.