If you're running an eCommerce store or a retail shop, it is now time to start working on your holiday season SEO immediately. With Black Friday and Cyber Monday hitting us soon, for e-commerce and retail brands, the holiday season is often synonymous with the shopping season. It is also a gift-giving season.
Whether it's Black Friday, Cyber Monday or the end of year holidays, millions of consumers rush to websites and stores to get their hands on deals as well as gifts for friends and loved ones. If your brand relies on the holiday season for a large portion of yearly revenue, optimizing e-commerce SEO has never been more important.
Effective Holiday Season SEO Strategies
Create holiday landing pages
Your business will be providing great discounts holidays. Highlight those offers in your sales content. While optimizing content, consider adding internal links to important pages.
Create temporary content for any Cyber Monday/Black Friday sales your business is offering.
Link those landing pages from your site's home page too.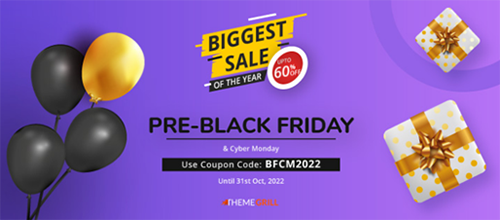 Image Source
Consider creating a dedicated "Discounts and Sales" page on your website, which makes it easy to update the seasonal and special offers.
Make sure to –
Eliminate distractions such as header and footer navigation menus, sidebars, sticky share buttons from your page
Include content that's only relevant to the offer you're promoting
Make the order of information easy to follow on both desktop and mobile
Lead your layout with an attractive image and enticing call to action (CTA)
Add a "buy now" button to make it convenient for customers to make a purchase
Use high quality images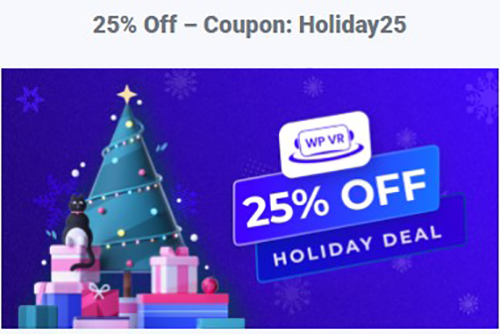 Promote your offer content via email newsletters or sponsored social media posts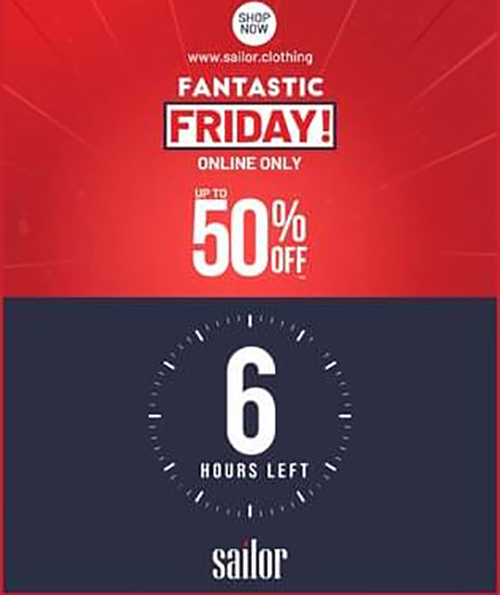 Image Source
Create a sense of urgency by highlighting the number of hours left to grab the offer
Optimize your page based on search intent
With this holiday season SEO strategy, consider focusing on search intent optimization, which is providing your target audience the answers to their immediate queries or requirement. Optimize content to help shoppers find the gifts they're looking for as fast as possible.
Search intents may differ- Informational, navigational, commercial investigation or transactional. During the holiday season, search intent will be mostly commercial investigation or transactional. It is important to create a content strategy based on research around search intent.
Commercial: Here, people will be investigating a particular product category and they haven't made a purchase decision. They may look for the best gifts to purchase for the holiday. Consider creating a blog post, shopping guide, or short videos to rank high for such searches and queries.
Transactional Intent: At this stage, the customer is ready to make a purchase and is searching for specific products or deals. Searches such as "Apple iPhone 14" or "Amway Smoothing Foundation" are a couple of examples.
To optimize the website for navigational search intent, take effort to build a strong brand around a topic or niche.
Include clear steps on making a purchase in your website.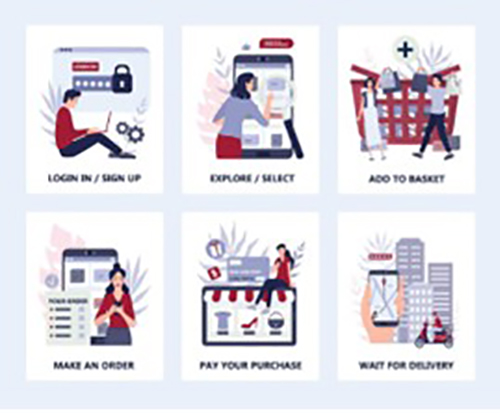 Image Source
Do a thorough keyword research and add relevant keywords in your content that your customer may use to search. For instance, add timely holiday shopping-related phrases, such as -"Holiday Gifts 2022", "Black Friday 2022", "Cyber Monday 2022" and "Holiday Shopping 2022".
Update your local listings
To prepare your local business for the holiday shopping season, focus more on the local audience.
Make sure to keep your local listings current.
Update your Google Business profile with key information such as – contact details, hours of operation – holiday closures in the special hours section, profile photo, and more.
Also, focus on your business description and make it relevant for the holiday season.
Include a holiday shopping guide on your website and link it from your home page.
Most stores have different hours of operation during the holiday season and it's important to update these new hours online to ensure customers keep coming into the stores.
Create a FAQ page
Why not create a FAQ page that answers all the questions your customers might have regarding online purchase, charges, shipping, product return, compensation policies, and more! Include your customers' repetitive questions and proper queries in this page and make this Q&A page easily accessible from your homepage. Great FAQ pages can provide users a better experience. Make sure to include all the information regarding –
Shipping and return policies
Phone orders
Data security policies
Use of personal information
Order statuses and more
Check your site's page speed
Make sure to optimize your site's page speed so that potential customers can find information easily. Slow page load times and poor navigation can harm your business; as visitors are more likely to leave a site if it takes more than five seconds to load.
Websites that take too much time to load will end up increasing their bounce rates. Assess your site's load time, page speed, and performance regularly. Make your pages easily accessible.
Add attractive short videos
Consider including a video that is not too lengthy. Post a short 30-second to one-minute long video to better explain your product or offer. Informative videos increase emotional connection with customers, and create more excitement or urgency.
Is your site up to date with holiday content for this season? Take professional support for content writing services.
MedResponsive is experienced in working with many major retail brands and eCommerce stores to optimize their website and digital marketing strategies for the holiday season.
With our holiday season SEO services, we have developed engaging Black Friday and Cyber Monday pages, with tremendous success.
Contact us at (800) 941-5527 for a free holiday SEO consultation.