When it comes to increasing conversion rates, landing pages play a key role. Let us discuss some examples of landing pages and how they really work.
A good landing page is a web page that is designed to convert visitors into leads. It is the first interaction between your company and potential customers. A well-designed landing page is a web page that is used to capture the attention of visitors, and which contains a short message or a call-to-action (CTA) with a clear purpose to convert the visitor into a lead or customer. Thus, it helps you generate more leads, increase conversions, and drive revenue.
The goal of digital marketing is to drive traffic to your website with the intent of converting them into customers. If you aren't using a landing page, then you are missing out on a huge opportunity to convert those visitors into leads. For example, if a user clicks on one of your Facebook ads and lands on a page with no call-to-action or form fields, it means that you have just wasted all the money spent on advertising because there is nothing for the user to do once they land on your site. In another example, if you are selling shoes online, you could create a separate landing page for each shoe model and then promote these pages through social media ads or email campaigns.
This allows you to test which ad images work best at driving conversions without affecting the rest of your website traffic. Businesses can partner with a search engine optimization company to design an effective landing page that can convert visitors to leads or sales. The key to effective conversion is crafting a landing page that aligns with your ad's messaging and calls to action.
Some of the Best Examples of Landing Page
According to WordStream, "the average landing page conversion rate is 2.35% across industries, with the top 25th percentile of landing pages hitting 5.31% or higher". Increasing your conversion rate percentage is not an easy task, especially if you have a lot of regular page visitors. Effective landing pages are one technique that will help you quickly improve your existing conversion rate. Let us look at some examples of the best landing pages that will help you design your own landing page.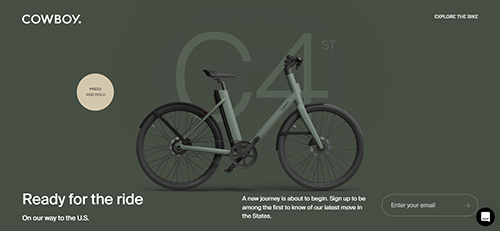 Netflix: Netflix has one of the best landing pages that provide a sign-up option. As soon as the user lands on the page, they are invited to enter the page and sign up. This reduces the friction associated with making a decision, encouraging people to act swiftly. It has a headline that captures the attention of the users. It also reassures that you can cancel the membership at any time, and this instills trust in the users. The signing up process is simple and easy, and the all-important information is easily accessible at the top of the page. It also has a FAQ section for more clarity, and a second sign-up form at the bottom of the page to remind users to sign up.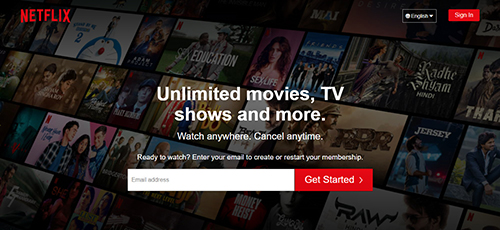 Airbnb: Airbnb aims to make it simple to discover someplace to stay while also allowing users to earn money from their homes. Their host sign-up landing page is another great example of letting the substance of your website speak for itself without any needless trappings. Their sign-up form is simple with just three fields. It also has CTA buttons throughout the page, providing multiple opportunities to join.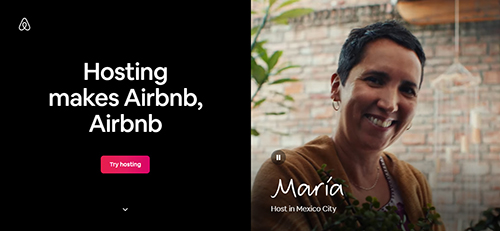 Zoom: Zoom is a widely used video conferencing platform with users from a variety of businesses. It's obvious that they want to present themselves to potential clients as a leader in their field of expertise. They have attempted to accomplish this by providing a complimentary report that highlights the company as a meeting solutions leader. Users can register for free to download and read the report. The report explains why Zoom is the leader and why they encourage users to sign up and download the file. Their landing page also has a contrast color CTA button that makes it stand out from the page, thus making it more clickable.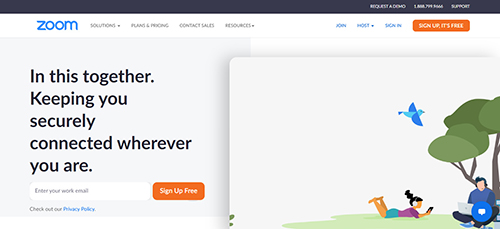 Slack: When it comes to landing pages, Slack is always at the top of its game. They are always optimizing for conversions, which is the most effective technique to locate your winning landing page. Their current one is very interactive, with a large eye-catching headline, and includes a fast five-second clip that demonstrates how simple it is to utilize the software. You can tell they respect customer pleasure right away, and if you're still not convinced, scrolling down will lead to nonstop credibility and outcomes that demonstrate their market authority.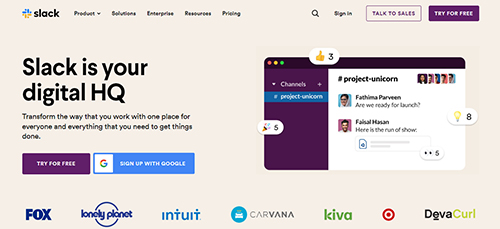 Lyft: Lyft has been rapidly expanding in recent years, with its website, landing page, and overall online funnel playing a key role. They concentrate on luring new drivers who want to be in charge of their own destiny. The easiest method to attract the top applicants from your competition is to promise them independence while working for you. Lyft has used a variety of landing sites in the past, but this one is the most polished. A large, attention-getting headline appears once more. This time with a query to anticipate their prospects' curiosity and mental process. Check out the "APPLY TO DRIVE" button. It means that there's no guarantee that you'll be able to get the job.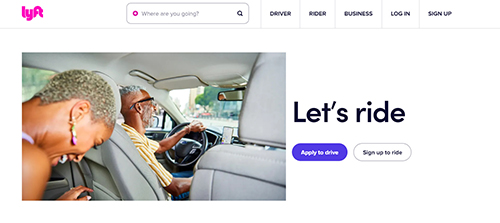 Wix: With striking and fascinating digital artwork, Wix has converted its landing page into a creative space. It's not overwhelming or distracting because white space and clear text are carefully balanced. It is impressive how design is used to highlight specific touchpoints on the page. For example, in the graphic, the mountain's pinnacle points to the main CTA, which encourages users to get started.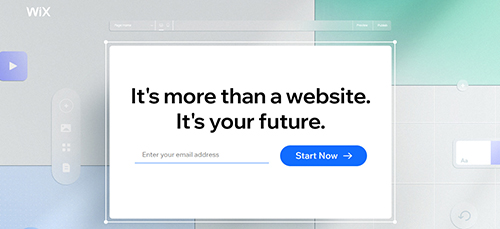 Curology: Curology's top fold is simple, attractive, and to-the-point, with copy that is under 50 characters long. Users comprehend the offer and how it can benefit them right away. Even if you're unfamiliar with the brand, its message is clear: whatever your skin problems are, Curology has a customized remedy for you.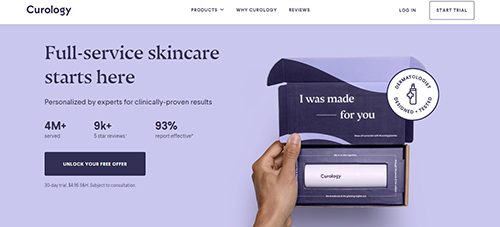 Uber: People are bombarded with information on the internet. This is why, like Uber, developing a landing page that is skim-able is critical. It has a black-and-white color scheme, short and basic words, and a straightforward form. These features work together to create a professional and approachable page.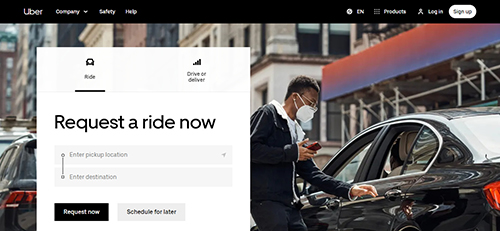 Spotify: This landing page deviates dramatically from Spotify's traditional green and black colors which may be the idea. It could be a strategy to let visitors know that the page has a distinct purpose from the rest of its content. Despite the landing page's simplicity, the striking color contrast draws attention to the content and CTAs. It also includes a list of the year's most popular artists, songs, albums, and podcasts, all of which are available on Spotify. It's a unique method to advertise the company's content library while also encouraging people to register.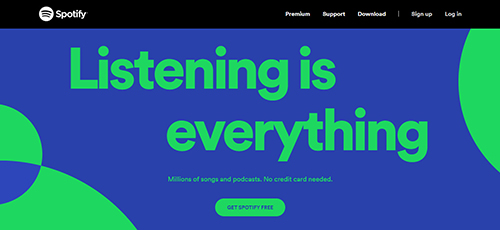 HubSpot: HubSpot is another CRM that is currently at the top of the list. It demonstrates how their product will benefit both you and your customers along the process. Knowing that their ideal customer's biggest objection is that learning a new CRM from scratch may be difficult, laborious, or even impossible, allows them to focus their messaging.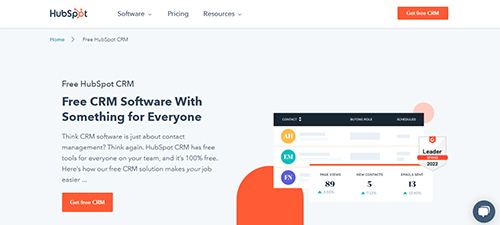 Associate with a Provider of Reliable Content Writing Services
Every company with a website should have a landing page to persuade visitors to take a specific action, such as scheduling a demo, requesting a quote, or joining an email list. Once you have your landing page ready, A/B testing should be conducted to increase your landing page performance. For this, you can associate with a provider of reliable content writing services or a local SEO company that can help you design a great landing page that attracts and converts a maximum number of visitors.