Getting a good volume of traffic from qualified search engines is crucial for any kind of business. Finding the quickest, most efficient, and straightforward method for your target market to approach your company may seem difficult. Google has an efficient solution for your local marketing needs if you are a local business or organization targeting local clients. Your company can reach its local target market by using Google Maps marketing. A reliable SEO outsourcing company helps in optimizing your site, map and Google profile for local search queries.
Relevance of Google Maps for SEO
One of the most practical tools produced by the technology giant is the Google Maps API (Application Programming Interface). To make it simple for potential customers to discover a company's headquarters or store, webmasters can embed a section of Google Maps onto business websites. As local SEO has become more crucial for attracting new customers, business owners are discovering the importance of pinning their location on Google Maps and displaying it on their websites.
Up until 2018, having your address on a landing page with a Google Map included, gave your local SEO efforts more credibility. Google would match the location specified on your page with the map that is presented. But businesses starting misusing this feature by creating hundreds of GEO landing pages and adding Google Maps with the pinned location. They were thus attempting to grab the top spots in local search rankings for as many significant places as they could. In response to the excessive use of the Google Maps API, Google has not kept silent. Google has made it apparent that they no longer want you to do this, and Google put an end to it in June 2018. This gave rise to the misconception that Google Maps API is harmful to SEO. Abusing the use of Google Maps API will result in enormous costs for the business because each GEO landing page must be paid for.
One of the best practices for local SEO is to include the Google Maps API on your contact page. A Google My Business listing and a listing on Google Maps give the search engine a mechanism to connect a user's location with yours. You will notice an increase in relevant traffic to your website once you have verified your business listing with Google. Relevant traffic refers to potential clients who reside in your neighborhood and are therefore more likely to schedule an appointment or stop by your business.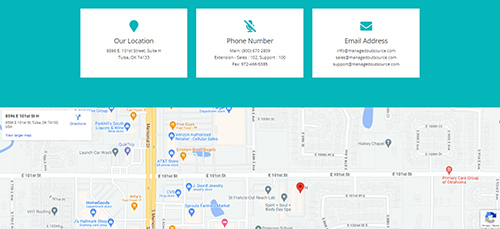 ImageSource:
The presence of the map on your contact page sends a trust signal to local customers whether or not visitors use it. It makes people feel more comfortable with you, which boosts the know, like, and trust elements that will help you turn more visitors into paying clients. If you have positive ratings, the know, like, and trust criteria will be strengthened even more. This is due to the address and reviews being displayed in the upper left corner if you have a physical location.
Steps to Set up the Google API on Your Website
Visit the Google Maps Platform First: Creating a Google Maps account will be the first step, so let's start there. The Google Maps Platform must first be enabled by choosing Maps, Routes, and Places. You must then develop a project. You can create the API Key in this way and afterwards enable new locations. After giving your project a name, click Next.


Image Source:
Set up a Billing Account: This process is really simple. For Google to provide you the monthly US $200 credit and charge you if you use it more, you must enter the necessary information. Please keep in mind that you must set up a billing account for your company, so be sure to include that information.


Image Source:
Create an API Key: The Google Maps API key could be produced automatically once you've configured the Billing Account. If this does not occur, you should click Credentials on the APIs & Manager sidebar. Select API Key from the drop-down menu after clicking Create Credentials. A key for the Google Maps API will be created. Press the Control and C keys on a PC or the Command and C keys on a Mac to copy it to the clipboard.
Include the Google Maps API Key in Your Website: Finally, hand over the API key to your developer, who will integrate it into your website. As soon as this process is finished, the Google Maps section with your location will show up on the front end.
It is always useful to incorporate a Google Map in your website if you run a company with a real address. Search engine bots consider it to be advantageous. Every little action you do to benefit your clients and improve your SEO is seen favorably by Google. Including a map is a simple activity that, when paired with other initiatives, can have a great effect on your local SEO. Work with a reliable local SEO company to optimize your Google map and incorporate it in your website so that you can increase traffic and improve SEO positioning.
MedResponsive is one of the top professional SEO companies in the US that is passionate about providing the best SEO methods that will help with the growth of your business. Call (800) 941-5527 and schedule a FREE consultation with our senior solutions manager.