Ecommerce email marketing is a great way to attract potential customers and encourage them to make a purchase. A digital marketing services company helps businesses with email marketing by creating engaging content, sending it to the right audience, and measuring results. Email marketing is an evergreen tool that can help you build relationships with your customers.
It is not just about sending them a single email, it is about engaging them with regular updates and offers. You can also use it to highlight new products or services that you are offering. It helps to create brand awareness, customer loyalty, retain customers, generate leads, increase sales and boost traffic.
The following are some of the email marketing statistics published in an article by SendPulse, and it shows how important eCommerce email marketing is for eCommerce.
In 2019 there were around 5.6 billion active email accounts.
Every day, 99 percent of consumers read their email inboxes.
Email marketing is considered the most successful method of customer retention by 80 percent of retailers.
Marketing emails can impact 59 percent of consumers' purchasing decisions.
To receive discounts and special deals, 42% of Americans subscribe to marketing emails.
From these statistics, it is clear that the importance of email marketing for eCommerce cannot be overstated. It has a higher ROI than any other digital channel, including social media marketing and search engine marketing. It is also one of the most popularly used methods for customer acquisition.
Ecommerce Email Marketing Strategies
Now that we have understood the significance of email marketing for eCommerce, here are some of eCommerce email marketing strategies to use.
Use attractive offers to build your email list: Building a solid, healthy email list is the first step toward running a successful email campaign. Purchasing a list and emailing individuals without their permission is not a good idea, and it will cause more harm than benefit. It will not only impact brand reputation but also result in low open rates, which will harm IP reputation, resulting in future emails being labelled as spam. Set up a good email list through creative campaigns and enticing offers, such as gift certificates, that persuade your audience to share their email address with you. Another option is to use a lucky-draw or spin-the-wheel to make the process of collecting emails more fun.
Give rewards to loyal customers: Consumers are increasingly demanding something as a reward for their loyalty, according to statistics. While offering ongoing discounts to all of your clients is impossible, it may make sense to reward your most active subscribers with special deals. Use your email marketing platform to divide your subscribers into groups based on their level of involvement. Send special offers to contacts who open and click on your emails on a regular basis. Emails that include a clear discount code are more likely to be opened, which means more purchases. You will probably be able to segregate people that purchased many times, regardless of the website platform you're utilizing. You can also design a tiered proposal and target different types of offers to different groups based on their purchase amounts.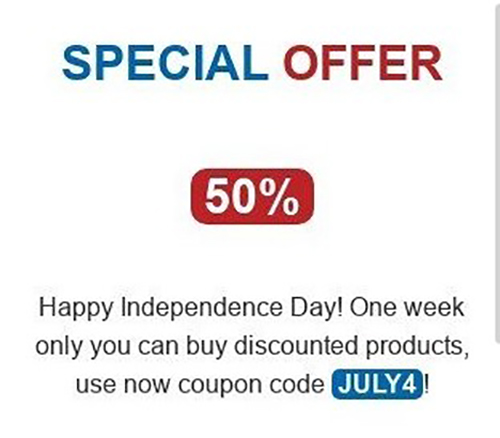 Add user-generated content: With every year, consumers' trust in businesses is diminishing. According to a HubSpot study, 55 percent of customers no longer trust the companies they buy from. So, the best way to regain your consumer's trust is by providing user-generated content. People are more likely to trust your business if they see favorable feedback and content from other consumers. Most business owners regularly request feedback from their customers, but you can improve the process. Consider which review platform is best for your company, or, in other words, find where your potential consumers are most likely to congregate. Don't just go after the large review sites by default; look into the availability of competitors. Incorporate customer feedback into sales-oriented communications to increase brand trust. If you have a social media presence, request photos of customers utilizing your products or services, and consider offering a prize to encourage participation.
Emails should be accessible: Around 15% of the world's population suffers from some type of impairment, which is why accessibility has become a major concern in recent years. It is time for online businesses to think about how accessible their content is. The following are some suggestions for making your emails more accessible:

For headings and body text, choose a larger font and line height.
Large blocks of text should be avoided
Make your messages clear on any device by using a responsive design.
Make sure your copy and backdrop colors are highly contrasted.
For links, use descriptive anchor text.
For links, use huge buttons.
Images should include descriptive alt text.
Avoid tough words and use shorter sentences.
Use headings to help screen readers navigate your information.
Keep your email text simple: Minimalism is a growing design trend in eCommerce email marketing, which is why plain text emails are worth experimenting with. Good images or fancy GIFs do not distract people from reading plain text emails. Instead, they must concentrate on the message. HTML emails may appear more professional, but they may not always perform better than plain text emails. According to recent marketing studies, plain text emails have higher open and click-through rates than HTML emails. However, every business and each audience group is unique, so don't forget to A/B test and track the success of your email campaigns.
Landing pages should load fast: You may be aware of the necessity of ensuring that your website loads quickly. Not just your site but specific landing pages must load faster, otherwise you are at risk of losing your visitors. The first step is to establish a solid foundation with a reliable, high-speed hosting service. Although this seems like a no-brainer, many website owners still overlook the necessity of reliable hosting. Remember that the 2-3 seconds mark is the tipping point for high bounce rates, and if the page doesn't load, you will lose about 40% of your visitors. The next step is to make every effort to optimize your images, it is always best to have visual resources like movies and photos, but you need to make sure their size doesn't slow down your landing page's loading time. If you are going to embed a video, host it somewhere else to reduce the weight on your page.
Customize your emails with segmentation: Marketers should use email customization more often because it is a high-converting strategy. Your firm can benefit greatly from a hyper-personalized and micro-segmented campaign. Create segments based on user preferences and activity, and use this data to send them targeted emails that address their most pressing concerns. The following are some email segmentation strategies:

Age, gender, and geographic segmentation
Customer purchasing history analysis
Frequency of use mapping
Monitoring client behaviour in your app or on your website
Using quizzes and surveys to figure out what their passions are
Send out abandoned cart emails: If you didn't know, you can create an automation that notifies customers of abandoned carts, which is one of the most effective eCommerce email marketing strategies. If a user adds an item to their cart but does not complete the purchase, you can set up an automated email to send them a reminder to see if they are still interested in purchasing it. This email reminder is an excellent technique to persuade people to complete a purchase. This and related tactics are used by major corporations like Amazon and eBay on a daily basis, indicating that they have value.
Reasons to Use Email Marketing
Email marketing for eCommerce business has great potential and the above-mentioned best practices can help you attract new consumers, keep existing ones, and increase sales. It is an effective way to communicate with your customers and build a relationship with them. eCommerce email marketing can be used:email marketing statistic
To announce new products or services
To promote special offers or discounts
To send newsletters and other promotional materials
To ask for customer feedback and comments on products or services
If you are running an online business, then you should know about eCommerce email marketing strategies. You can reach out to a digital marketing service company that can help businesses with eCommerce email marketing by creating engaging content, sending it to the right audience, and measuring results.