Many marketers invest in social media and SEO as both aim at improving brand recognition and getting more customers, but in two different ways. Since search engines have already begun indexing content on social media that are available to the public, SEO may very well be applicable on social media as well. Social media does not directly affect how content is ranked in SERPs. However, publishing links on social networking sites broadens brand awareness and affects SEO. Overall, combining social media and SEO can help improve the online presence and visibility of your business, which can lead to more traffic, leads, and sales. Utilizing reliable social media marketing services helps businesses to align SEO and social media efforts to enhance your brand exposure and get more sales.
While SEO focuses on improving your website content's searchability so that it appears in SERPs for key industry terms and inquiries, social media management focuses on uploading and optimizing content for social networks. Social media and SEO both have their own importance. Each strategy complements the other, and each has advantages and disadvantages, but marketing teams can achieve more success by combining the best aspects of each. Following are some of the different methods for combining social media with SEO to build an effective digital marketing campaign that makes the most of both platforms' advantages.
Match SEO keywords with social media: Cross-check your SEO keyword bank against the list of social media keywords. Utilize the resulting duplicate keywords in all of your marketing platforms, including the press release headlines, SlideShare deck titles, LinkedIn company page description, and the "about" part of your Facebook page. This will increase the targeted strength of your outreach at minimum. Don't forget to use the dual alignment of keywords in your daily social updates as well as your static digital material. This means that you should match the keywords you use in tweets, Facebook posts, pin captions, and other online writing with the keywords you've optimized those web pages for every new piece of content you publish on social media, including blog posts, white papers, infographics, and more.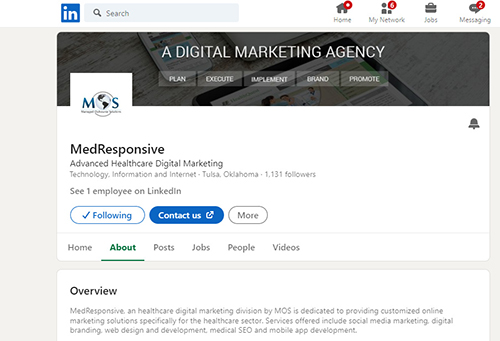 Image Source:
Adopt SEO Techniques for All Content: Every brand, service, and product on the internet strives to be found through searches. Every effective SEO campaign includes methods and techniques to rank for target keyword phrases. It only makes sense to create content marketing programming for all platforms, including social media that incorporates regular, smart keyword usage in line with your SEO strategy.
Sync Your Content with Your Messaging: Always coordinate your social media and SEO strategies. First, check that your website and social media profiles are engaging your target audience with your messaging. Second, make sure the social media content you upload uses the keywords you want to rank for on your website. Keep in mind that social profiles are ranked in search results, making these two channels always connected.
Prioritize quality over quantity: Beyond simply generating more traffic, social media may significantly improve brand SEO. It should be a goal to encourage sharing and subsequent links, but the greatest method to impact SEO is with high-quality content. You have a significantly better chance of enhancing search engine rankings over time by getting intriguing, engaging, relevant material in front of influential authors.
Improve the integration of social media with your website: The integration of social sharing options into your site architecture should go without saying. Consider the following checklist to make sure you're strategically targeting your visitors from every social media angle feasible and boosting your SEO at the same time:

On your homepage, add badges for your social media accounts.
Your e-newsletters should have buttons for social media sharing.
Individual blog posts can be given social media sharing buttons.
Page sidebars can be added with customized social media widgets.
Include connections to your other social media profiles on each of your social media pages.
Include the feature to leave comments on social media, either through Facebook or another plug-in.
For website contributors, include Google Authorship.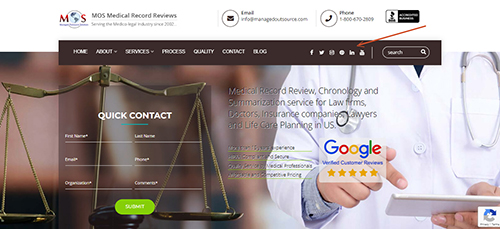 Image Source:
Get noticed on social media at the peak of the wave: When the wave is about to reach its height, you need to generate social media buzz to increase link clicks and site visitors; otherwise, your content will be lost in the crowd. When a topic is trending, use tools like TrendSpottr (which connects with HootSuite) and Trendsmap to take advantage of it. Instead of waiting to see what becomes popular before adding your own relevant content, it can be beneficial to actively listen to what your target audience is saying, using social listening tools like Nimble, BrandWatch, or Radian6.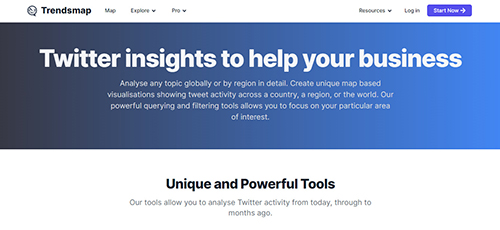 Image Source:
Communicate with People in Their Language: Choose the target profile rather than the target audience because the latter is just too broad. For instance, you cannot sell the identical pair of women's jeans to all women. If the product is marketed to millennials who exercise, you must develop the right picture for them and target ladies on Facebook and Instagram. The best SEO ever is then created by linking to the website so that readers may learn more.
Concentrate on What Customers Are Looking for: The ideal course of action is to identify the precise client needs that the business can meet and then develop content around those needs, despite the temptation to take a "spaghetti against the wall" approach to both social media and SEO. Separate the silos and coordinate all marketing to concentrate on this initiative.
Outsmart the SEO Silo by Using Influence: An effective strategy for SEO optimization is to use influencers. Give influencers search terms to utilize in their social media posts and blog text. Influencers who incorporate targeted keywords into their blog title tags and Pinterest pins will benefit from SEO amplification. Since both Pinterest and blogs are evergreen and indexed by Google, they complement one another well.
User-generated Social Content Can Be Linked to Websites: Linking user-generated social media content to the primary website is one way to ensure that SEO and social media efforts perform well together (i.e. in the form of a blog). Additionally, linking targeted SEO keywords to social media posts might aid in increasing relevance.
Create Social Campaigns Based on Search Data: Search data has the virtue of expressing user intent. Because of this, it serves as a crucial tool for any social media strategy. Therefore, the first step in your content strategy should be to develop an SEO plan that identifies the long-tail keyword phrases that your target audience uses. Utilize that tactic to create pertinent material that engages your audience on their active social media platforms.
New brands can be found on social media, and SEO can increase traffic from the target market for a brand. Utilizing both, marketing professionals can assist their firms in gaining more visitors, brand recognition, and authority. In order to adopt strategies that mix social media and SEO, businesses should now spend money on social media marketing services.
Take your social media marketing to new heights with our professional SEO services.
Schedule an appointment with our senior solutions manager – call (800) 941-5527 today!