Facebook's social media marketing services play a pivotal role in shaping the online marketing strategy of any business. Launched back in August 2018, Facebook Creator Studio is a platform provided by Facebook that allows content creators to manage and optimize their content across Facebook and Instagram. It provides a centralized dashboard where creators can schedule and publish posts, analyze performance metrics, engage with their audience, and monetize their content. This tool now has a mobile app, which is available for Android and iOS.
Important tools within Creator Studio that can make the process more efficient and may increase reach and engagement of the content are – Smart Crop & Smart Preview, Story Highlight Clipping Tool, Post Testing, and Auto-Captions & Subtitles.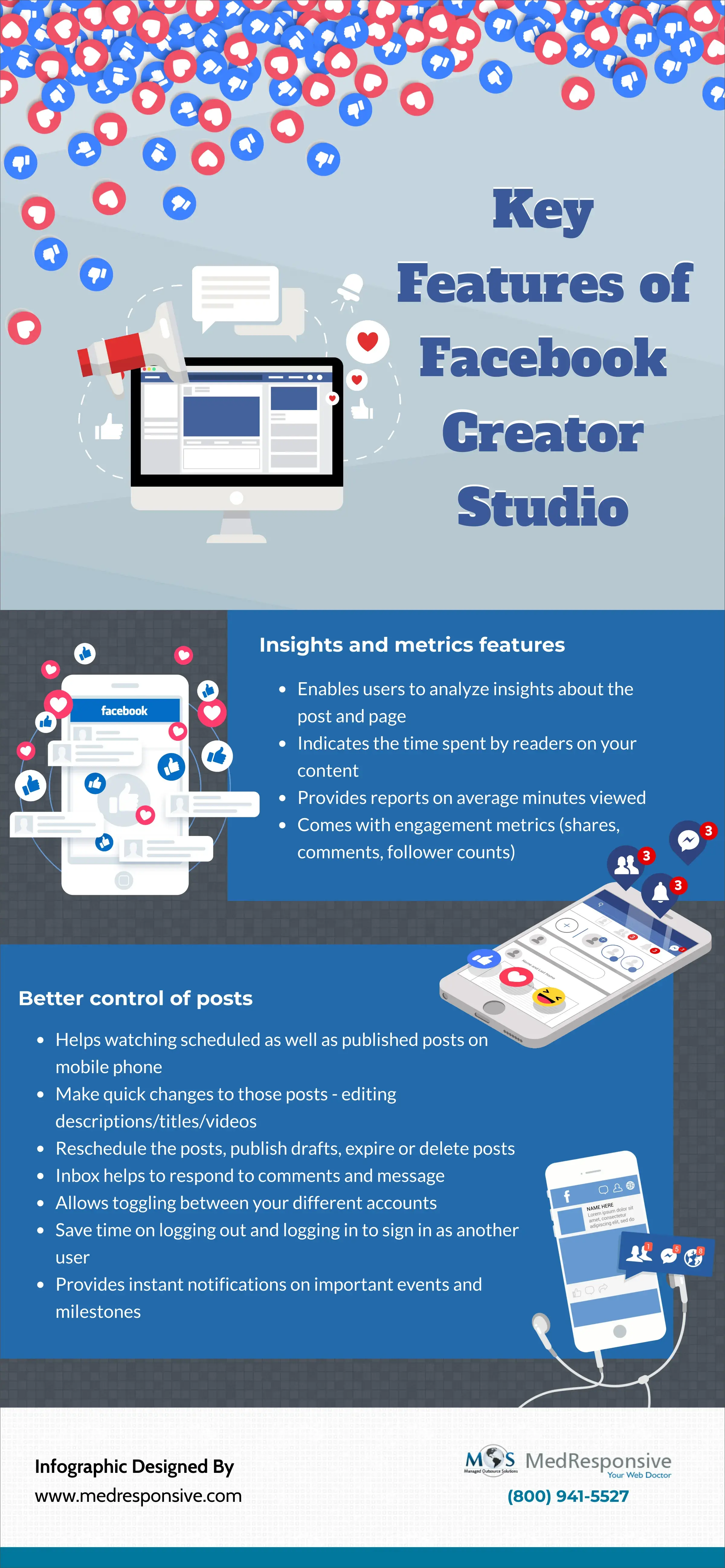 Don't let your competitors steal the spotlight!
Our social media marketing services will make your brand shine!
Contact us at (800) 941-5527and schedule a Free Consultation!