Businesses invest a lot of time, money, and resources in starting a new entrepreneurial venture with the expectation of a higher lead-to-buyer conversion rate to ensure the success of the business. Businesses need to master the art of turning window shoppers into consumers. With ecommerce marketing solutions that you can integrate into your company, you must create an appropriate strategy if you want to turn more window shoppers into potential customers.
"Window shopping" is acquiring a new meaning as the internet world seizes control of the retail experience in a significant way. Online window shoppers show some curiosity in the company or item but are not yet prepared to make a purchase. They might, however, intend to purchase in the future.
Understanding today's window shopper requires marketers to understand the psychology of the consumers:
The variety of possibilities seriously detract them and they are prone to decision fatigue as a result.
Window shoppers go for shopping to compare merchandise with other companies.
Unlike when one is in a real store, a customer can be deterred from making a purchase by something as simple as the buzzer used to switch the laundry.
Reasons Why Window Shoppers Don't Convert
When considering problems with turning window shoppers into purchasers, online shopping cart abandonment is a great metric to consider. The average percentage of shopping cart abandonment in March 2021 alone was around 80%.
Brand standing: A consumer's decision to purchase from a new brand is most strongly influenced by their level of brand trust, which is second only to price and accessibility. Reading negative reviews about a company or something as simple as a lack of brand recognition can turn a buyer off.
Pricing: Since price is the primary determinant of purchase decisions, buyers are likely to shop elsewhere when discounts and other financial incentives aren't offered.
Shipping: Shipping must adhere to the two-day shipping standard. Transparency and honesty go a long way, and majority of brands lack the resources necessary to fulfil this standard. It is simple for a consumer to bounce if a delay policy cannot be found.
Life distractions: As we've already discussed, internet shoppers are prone to getting sidetracked by the items they'd like to research online or by their surroundings.
Payment problems: When a consumer reaches the payment page, bouncing can occur with anything as simple as entering their credit card information. For this reason, many businesses have resolved to use faster checkout processes like PayPal.
Five Ways to Turn Your Window Shoppers to Customers
Create micro-conversions.
Customers open themselves up to the brand when they respond "yes" to one step, which may be like:
A CTA that requests an email address or phone number in exchange for a discount on a product
Watching a marketing film may result in obtaining contact information, it is also helpful for introducing the buyer to the brand story.
Once you receive a "yes," whether it be for an offering or entertainment, the chain is then opened up for additional yeses as the buyer experience develops.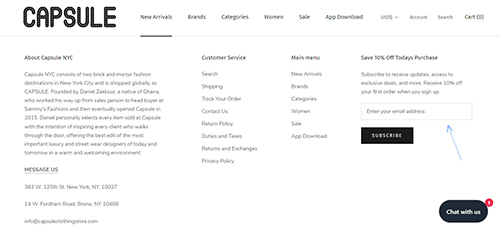 Image Source:
Recognize buyers' reasons for not converting
There are several reasons why a buyer doesn't convert, as we've already explained. You can take action in a number of ways by obtaining information about buyer complaints, including:
Retargeting on social media to reach a more precise audience to distribute the product
Using email or SMS to contact the customer and tailoring the message to their needs
Supplying consumers with beneficial material, like a blog post, to increase their interest in the brand
By sharing the brand's history, you can invite customers to join the brand's community.
Make it simple for people to use
Customers should be able to navigate your purchasing procedure as effortlessly as they would in a physical store. This entails designing your website so that customers can navigate it as easily as possible.
Website: From finding product information to completing the payment process without any problems
Customer service: Many companies fail to offer quick access to automated or human-assisted customer help.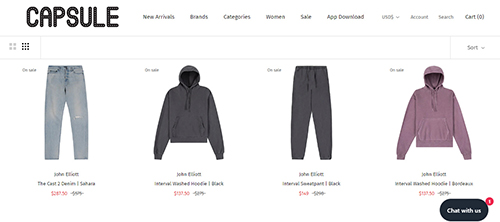 Image Source:
Customers want the actual experience of testing items out, much like they can in physical shops, despite the fact that e-commerce is a virtual buying experience. Larger companies provide clients the chance to try on clothing for a predetermined amount of time, like Nike and Amazon. Customers are more likely to choose your brand over a rival that doesn't offer this benefit if you have the resources to give them this option.
These days, everyone is aware when they are being sold to, therefore your technique should focus on something amusing or instructive. A blog strategy or video series can be helpful in this situation.
Conversion and ROI creation are the ultimate objectives of every e-commerce website. It might be challenging for an online store, though. Offline merchants provide customers with a physical experience that, in some circumstances, can operate as a compelling factor. Online window shoppers frequent websites out of interest or instinct. You can use the above-mentioned strategies to turn window shoppers into devoted customers. To create an engaging approach that converts passersby into consumers, you can also get in touch with a reputable provider of ecommerce marketing solutions.