You need to think about how people will feel when they visit your website to browse things, buy something, or read your posts. A website that loads slowly and crashes frequently should be avoided as it may drive away visitors. Monitoring your website's performance is crucial. To evaluate the effectiveness of your website, your company can either utilize website monitoring tools, or get in touch with a reliable organic seo service provider.
What Is Website Monitoring and Why Is It Important?
Website monitoring entails keeping an eye on a website and assessing its performance, usability, and accessibility to guarantee a satisfying user experience. It involves employing a number of tools and strategies to measure technical metrics and parameters that impact user experience and page load speeds. It can help you find problems that are affecting the uptime, functionality, and speed of your website. By doing this, you may address the problems more quickly, restore your website's availability and functionality, and give users a better surfing experience.
Your clients like to use websites that are responsive, trustworthy, and enable them to do their intended tasks without being interrupted or diverted. Businesses aim at enhancing traffic, engagement, conversion, and retention by making it easy for visitors to move through the user journey, and lowering bounce and churn rates. Website monitoring, which is performing regular evaluations of key indicators to ensure your website is working effectively and helping users in their job, can satisfy all of these requirements.
Some of the advantages of website monitoring:
Assists you in gaining insight into how real users engage with your website
Enables you to evaluate the effectiveness of rival websites and maintain a competitive edge
Highlights the areas where you should focus your website optimization efforts to achieve your KPIs
Enhances your website's appearance and content to make it more user-relevant
Helps improve revenue and conversion rates
Notifies you of bugs and functional issues so you can address them before your clients are impacted
Provides user information to assist in enhancing the performance of your website
Helps prioritize security measures to safeguard customers and their data on your website
Helps increase your search engine optimization ranking.
Key Tips to Monitor Website Performance
When performing your website's health check, there are five essential areas that you must examine. These include monitoring and alerts, user experience, search visibility, performance, and security.
Security: Regardless of whether your site requires the highest level of security to secure client data to comply with the ICO and GDPR, or whether you need to protect your investment and organization's online reputation, the security of your site ought to be at the top of this list.

Vulnerability scanners: You can identify any vulnerability scanners or other security issues, such as outdated software and compromised code, by using tools like Sucuri for site checks and Pentest tools.
SSL certification: Use SSL certification to verify that all website components including media files, code libraries, tracking pixels, etc. are delivered over SSL (https) and that the user connection to your website is securely protected.
Firewall : If your website uses a cloud or application level firewall, such as Cloudflare, Wordfence, or Sucuri, you should frequently check that the service is functioning as intended, is up-to-date, firewall rules are being maintained, whitelists are being updated, and the self-learning features are functioning as intended. To find out how to accomplish this, contact your provider.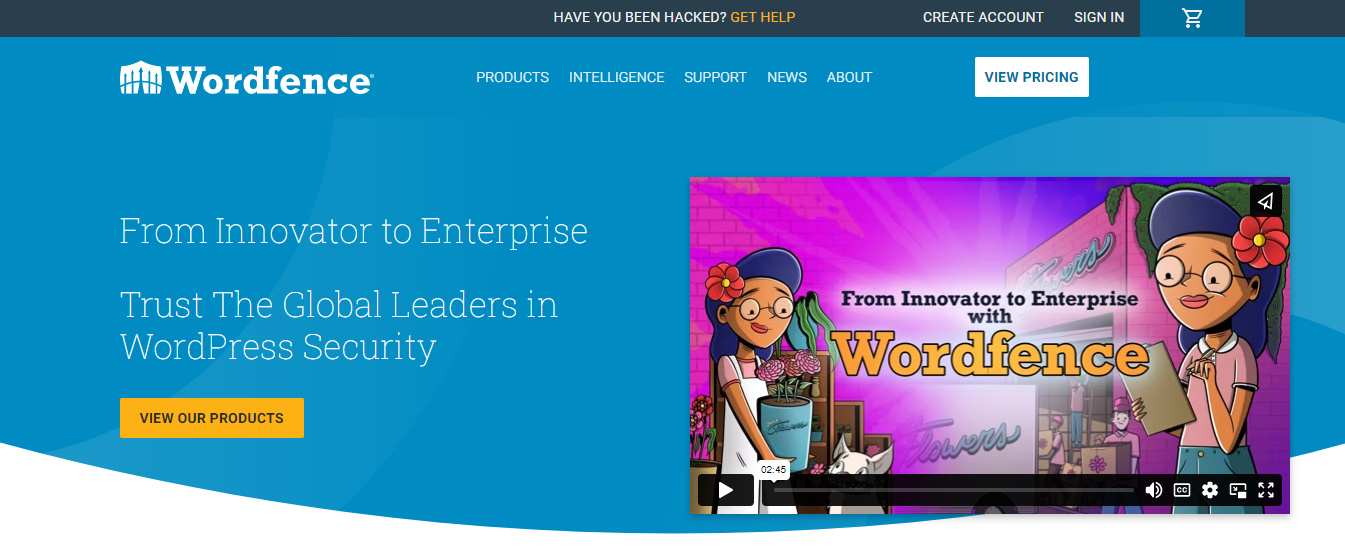 Image Source:
Performance: For the best user experience and the highest possibility of conversion, a website's speed and dependability have always been crucial. Your website's performance is now even more important and may have an impact on your organic search success with the advent of the Google Core Web Vitals benchmarks (May 2021).

Load speed and basics: Core web vitals are the first metrics you should consider while conducting performance testing. These performance indicators demonstrate responsiveness, stability, and speed, enabling you to assess the effectiveness of your website's user experience. You can use tools like Page Speed Insights to determine whether your site is being slowed down by huge graphics, old tracking pixels, or coding issues. A website performance test can be done using tools like Pingdom.


Image Source:
Mobile: Mobile Responsive Websites are now considered industry standard and not an alternative. You can also check the mobility report to identify issues with your site's mobile responsiveness and see if your website displays appropriately on all devices and browsers. To check if your website is mobile-friendly, utilize the Google mobile-friendly tool.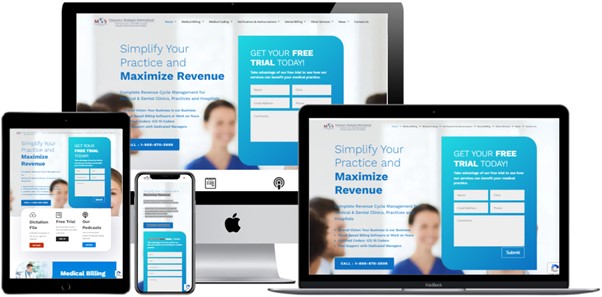 Traffic monitoring: It is crucial to keep track of the amount of traffic coming to your website, how it changes over time, and how the macro and micro environments affect it. It is crucial to notice major dips in traffic or unusually huge spikes because these are typically signs that something is wrong and needs to be looked into. With the help of Google Analytics, you can keep track of a variety of traffic indicators, including users, sessions, referrals, bounce rates, geography, and much more.

Image Source:
Search visibility: Search visibility, also referred to as search engine optimization (SEO), covers a wide range of topics and is crucial to ensure that your website is accessible to your target audience. There are a few technical SEO components that Google Search Console is advised for evaluating on a regular basis; alternate tools can also be used to verify these particular points.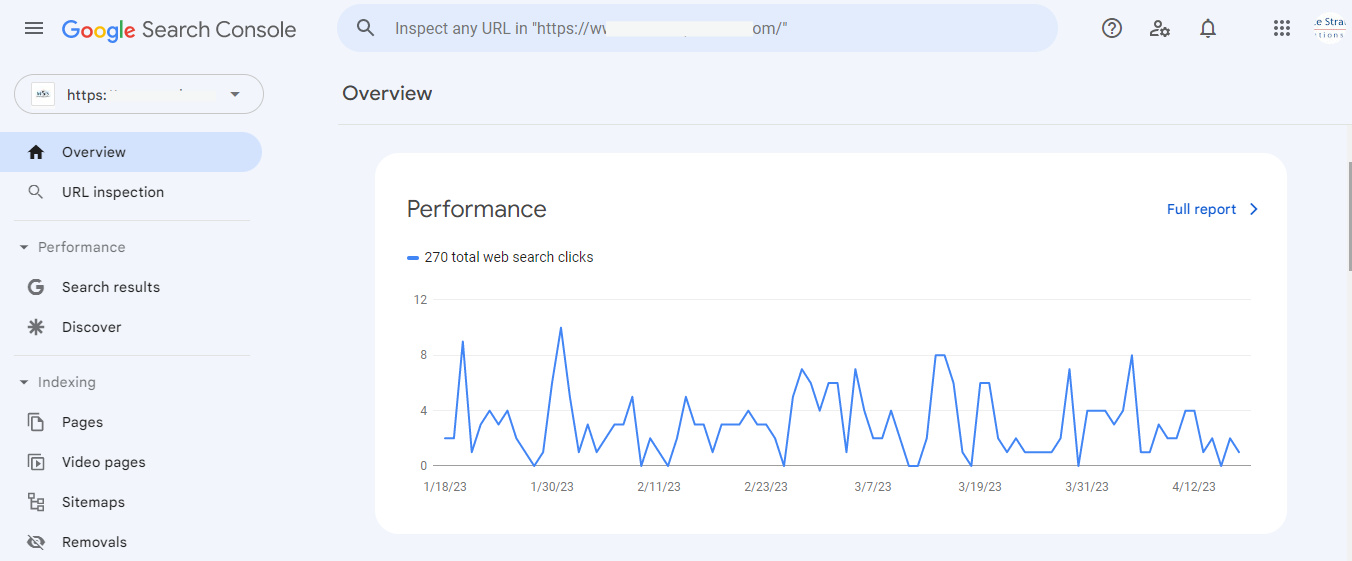 Image Source:
Expired or broken links: Broken links hinder the flow of link equity throughout your site, which has a negative influence on search rankings. Broken links are poor from the perspective of the user experience. To find broken links, you can make use of programs like Ahrefs.
XML sitemap and Robots.txt: Check your sitemap's format using the xml sitemap validator to see if any changes need to be made before resubmitting it through Google Search Console. You can also use a robots.txt testing and validation tool, such as Technical SEO – robots.txt, to see if any URLs are blacklisted or being examined by search engines.
Backlinks: With Ahrefs' backlink checker, you can examine your backlink profile, determine whether they come from reliable, trustworthy sources, and take appropriate action to improve your profile and increase your search visibility.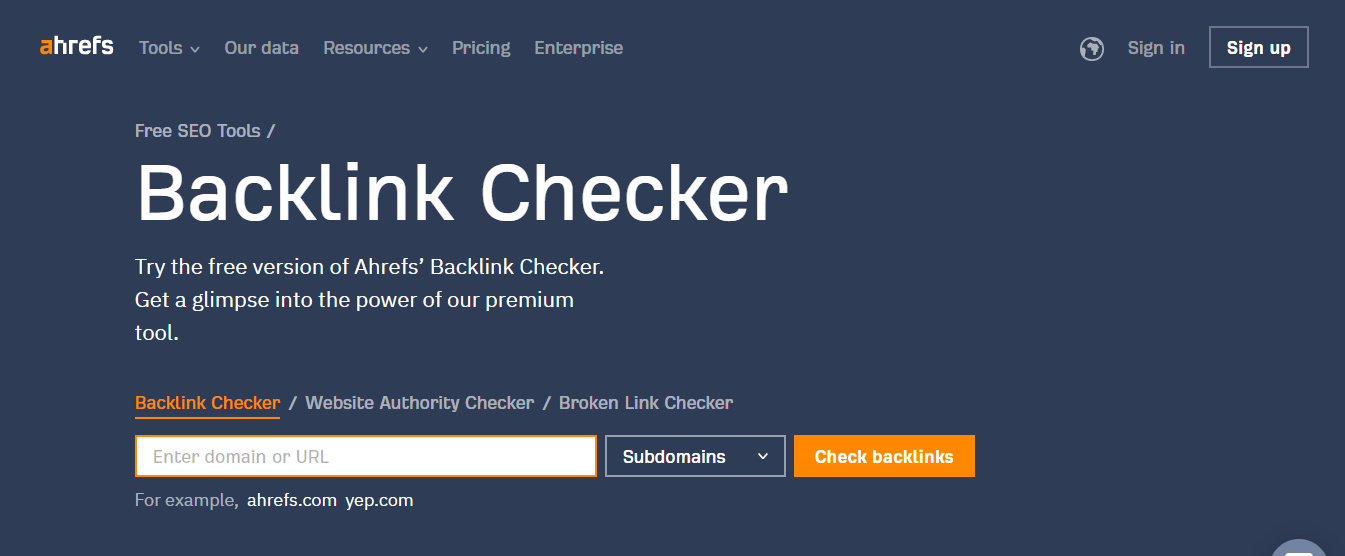 Image Source:
On-page optimization: Make sure all of your pages are thoroughly optimized for SEO, including URLs, content, structure, meta descriptions, picture alt text, and 60-character meta titles. To test these components, the following tools are useful:
When you type site:yourdomain.com into a search engine, all of your site's indexed pages will be listed, making it simple to look at the meta descriptions and titles for each of your pages. You can also use tools like ScreamingFrog and Serpstat.
UX, or user experience: UX may occasionally be viewed as being less significant than other topics already discussed in the website health check. Monitoring and improving user experience, however, is equally crucial to maximizing the amount of traffic that comes to your website. To boost conversion rates and ultimately assist corporate growth, this is essential.

Accessibility: The Wave Toolbar browser extension will draw attention to difficulties with aspects like color contrast, ineffective H-tag usage, missing Alt-tags, improper aria landmark labeling, and other accessibility issues that will affect your site's user experience.
Content: A significant component of the user experience is content. Determine whether your content is converting users and engaging them. Examine your website to see if there are any content gaps where you need to provide high-quality material to better serve your users. With the help of the heat mapping tool Hotjar, you may analyze your content by adding another layer of user behavioral data.
Functionality: Nothing is more wasteful than attracting visitors to your website only to discover that your conversion strategies aren't effective. To improve your conversion rate, properly test these and think about including more lead collection choices.
Tracking and alerting: Any website owner must have access to real-time alerts about potential problems so they can act quickly. Setting up email alerts may seem like adding more clutter to your already crowded inbox, but doing so with the correct tools and the most important alerts is a good approach to keep your website running smoothly. Tools consist of:

Google Analytics: This is a great alert tool that will let you know when something important changes, such the average time spent on a page, the average mobile page load time, the bounce rate, and the traffic source, goal conversion rate, organic traffic, transactions, and income. By tracking the aforementioned metrics by specific pages, locations, types of devices, and a variety of other factors, you may further refine this data to your exact specifications. This ought to be a problem-detecting early warning system.
Google Search Console – You can use this to keep an eye on your site's more technical performance factors, such as changes in traffic, breadcrumb issues, coverage issues, and mobile usability problems.
Uptime Robot: You may set up alerts using Uptime Robot to be informed when your website is down, when your SSL certificate has to be renewed, when keywords are being monitored to look for missing text, and when network devices are available.
Improve Your Website Performance with Web Design Service
At Medresponsive, we ensure that your website has a user-friendly design and a strong SEO performance. To develop an attractive website and also to monitor its performance,
Call us at (800) 941-5527!
Your website's capacity to boost online traffic and turn those visits into sales depends on its overall health. You may evaluate your website for performance, security, broken links, and other web design flaws using free, simple auditing tools. The tools will assist you in locating issues that may be harming your visitors' user experience and, as a result, your sales. A professional web design service should be consulted before attempting to fix any faults that these tools uncover.