Much of digital marketing depends on success in mastering SEO. And that requires a clear understanding of the algorithmic changes or updates constantly churned out by the world's most popular search engine, Google. The one thing that's constant about Google's algorithms is change. And algorithmic changes are introduced because user habits change. Search engines want to keep up with them and serve their needs better. Sometimes though, updates can be extremely confusing for webmasters and the changes they bring to the SERPs seem unintelligible. And 2018 saw some of this volatility.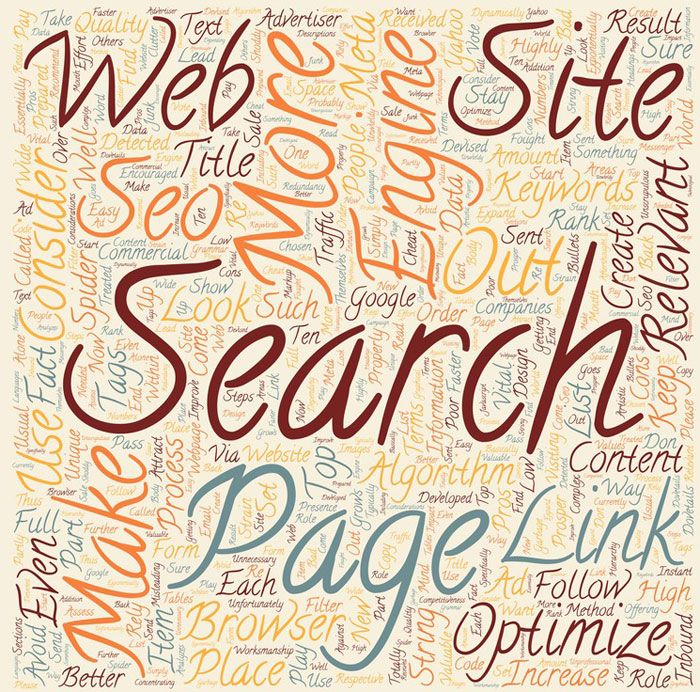 One of the trends we saw was updates that weren't quite announced or confirmed by Google, but certainly felt by the webmaster community.
January
Some Connection to the Maccabees Updates
Back in January 16, Search Engine Round table reported discussions in webmaster forums and the SEO community regarding an algorithm update. There were some ranking changes noted, and these were considered to be possibly linked to the Maccabees updates of December 2017 that were thought to be aimed at keyword permutations. The presence of these updates was partially acknowledged by Google.
February
Back in February 20, 2018 there was an update that resulted in increased volatility in search rankings. The volatility settled though, which could be an indication of an algorithm update that was well targeted.
March
Brackets Update
On March 7, 2018 Google confirmed a core update which Glenn Gabe referred to as the "Brackets" update. But the effects of the update were realized right from March 4, and there was another spike on March 8. The effects were felt for nearly two weeks. It isn't quite sure whether these multiple effects were felt as a result of a long rolling update or multiple updates made at quick intervals.
Zero-result SERPs
Google then experimented with zero-result SERPs, and this was noticed from March 14. On the Knowledge Cards for certain searches, Google began the practice of not showing any organic results but just the answer to the question asked and placing a button to "Show all results". That was a massive change of perspective with potentially far reaching consequences for SEO. But Google decided to stop the test, announcing that the zero-result SERPs aren't going to go ahead any time now, though it could be an indication of things to come later.
Mobile-first Index
The roll-out of the mobile-first index happened on the 26th of March. Google confirmed this after many months of testing. It also suggested that sites are being gradually migrated. It really wasn't as clear what impact this roll-out would have had on the index overall.
April
On April 17 there was an unnamed core update. There was a significant algorithmic flux reported, whose effects were felt for more than a week. While Google did confirm the launch of a core update, it wasn't named.
May
On May 13, Google decided to test a u-turn on its decision to display snippets going up to 300 characters by rolling the snippets back to the earlier character limit it had placed of 150 to 160 characters.
June
Video Carousel
Google removed videos from the regular organic result listings and instead placed them in a separate video carousel on June 14. That certainly caused a major change in the organic results. That also corresponded with a significant increase in the SERPs with videos. MozCast reported a rise of over 60%.
July
Mobile Speed Update
July 9 was when the mobile speed update finally appeared, six months after Google announced it. Page speed was made a ranking factor for the mobile results. But there never was any indication of any major shifts in mobile rankings. According to Google, this update was only targeted at the slowest of mobile sites.
On July 24, Google's Chrome 68 started marking all the non-HTTPS sites "not secure". Months before, users were actually warned of non-HTTPS forms. Users need to install the latest version of Chrome for the changes to take effect though.
August
Medic Update
The so called "Medic" update made its way in the first week of August, peaking on August 1 and 2. The reason the update was called Medic was because it seemed to be particularly affecting sites belonging to the health and wellness sector. Major impact was also witnessed in other sectors though.
September
On September 12, Search Engine Roundtable reported discussions about a possible update sometime around September 11. It wasn't reported to be as big as the Medic update though. On September 19 too there were discussions of an update.
Birthday Update
Google announced that there was a small update on September 27, though it wasn't as big as the Medic Update. And since September 27 is Google's birthday, the update was called the Birthday Update by SE Roundtable.
October
On October 16, Google seemed to have released another update. Search Engine Roundtable reported discussions in the Webmaster World and Black Hat World forums.
Halloween Update
When Halloween came along on October 31, 2018, Google had some creeps in store, in the form of volatile search results. But Google never confirmed any update. The volatility was felt all through the first week of November. Initially, Search Engine Roundtable reported that the complaints from webmaster circles weren't widespread, leading many to think this was an update targeted at some niche. As the week progressed though, the update seemed to be getting stronger and there were signals reported. In fact, there were even doubts whether the volatility witnessed later in the week was the result of a completely different update or the same one. Google never said anything.
November
By the middle of November there were some early indications of an update. It wasn't particularly big, though many webmasters reported ranking drops. Some were of the opinion that the update particularly affected UK sites, though it was never confirmed. By November 20th though, the updates seemed to be reversing though there was still some weird volatility going on. Again, there was no word from Google.
December
Now we come to December. Even before the month began, on November 30, there were some signals from SE Roundtable's tracking tools and the webmaster community indicating an update.
In the week of December 13, there was talk of some update. Though it wasn't widespread, the chatter continued for over 5 days. It went against the concept that Google restrains from making major algorithmic changes before the holidays start. But nothing was confirmed by the search engine giant.
During the weekend of December 15, there was talk of changes in rankings at the webmaster forums. These were also picked up by the automated tools of tracking. SE Roundtable reports that it was an update pushed out by Google.
Now that we're in the midst of the holiday season and reaching the end of 2018, the focus shifts to 2019. Stay tuned to check out the trends you could see next year and the preparations any experienced Long Island SEO company would make for its clients.