It is critical for ecommerce websites to be user-friendly to make it easy for customers to purchase products. All the features of an online shopping website including product images, color and font size, call to action, and check out pages can affect a user's shopping choice. Reliable website design services provided by professional service providers include creating user-friendly online stores that provide customers with the comfort level they're looking for.
Building a User-Friendly E-Commerce Website: Tips and Tricks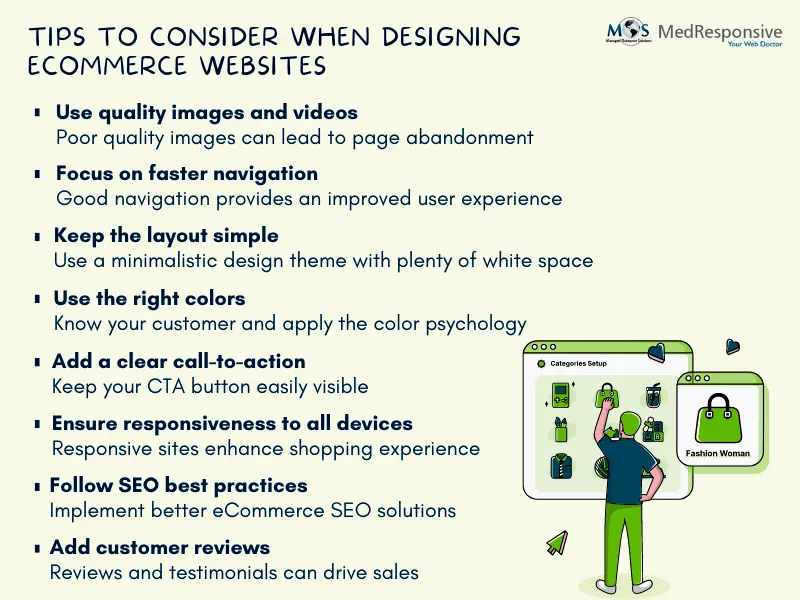 Designing an online store can be tricky. Above all these tips you can consider highlighting popular products in your store with contrasting colors. A successful e-commerce website design will focus on key factors such as – ease of use, better user experience, cross-platform adaptability, site layout and visual design. Make sure that the website design company you have partnered with can create original and dynamic websites that are designed to be viewed on all devices.