Email inboxes are overflowing with more messages than ever. According to Marketing Land, US businesses send 1.47 million more emails each month than the world as a whole (1.38 million). As a result, subscribers' inboxes receive a large number of messages. This means that email marketing, especially interactive emails, are one of the most popular tools in sales funnels to generate leads and boost conversions. Email marketing has become more competitive, but there are still ways to stand out. You can impress your audience and raise email engagement by using interactive content. Now, companies can work with digital marketing outsourcing companies to send interactive emails.
Engaging subscribers with interactive email content is a great way to get them to open up and give you more information. According to the Content Marketing Institute, 81% of content marketers think interactive content attracts attention more forcefully than static content. You can learn more about your subscribers, engage your audience, and ultimately increase engagement metrics and ROI with interactive email campaigns and campaigns that promote interactive content.
What do you mean by interactive email newsletter?
Emails that are more functional and include elements that require your subscribers to actively engage with your content rather than passively consume it are called interactive emails. Any number of activities, such as adding items to their shopping cart, watching videos, or taking enjoyable quizzes directly from their inbox, are possible. An interactive email's objective is to boost sales and generate revenue for your blog or online store. It does not, however, adhere to the conventional newsletter sales marketing strategies. The purpose of interactive emails is to engage readers and encourage them to take a particular action.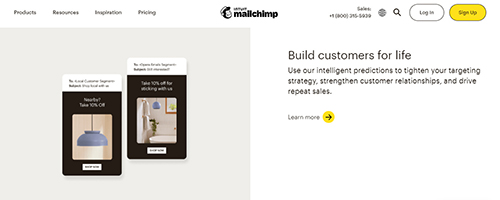 Image Source:
The best interactive content to include in your emails will depend on your niche because there are so many different kinds available. The kind of content you should use for your emails will become clear once you identify your niche market.
Captivate Your Audience with High-quality Visuals & Instructions: Despite how obvious it may seem, this is still a useful point. You can easily get one step ahead of the conventional email newsletter format by utilizing high-quality photos, videos, and other types of media. You can communicate your message through the clever use of media rather than writing long passages of sales-oriented text. After all, a picture speaks a thousand words. Apple did an excellent job of marketing in this instance without sounding overly salesy. Users were given instructions on how to pre-order the newest model of the Apple iPhone line. The "pre-order" button is the most crucial part of this email. To start converting leads, you want people to click that call-to-action button.
Embed Calculators and Interactive Quizzes: Readers will be excited by interactive quizzes that you can include in your email. Many people enjoy taking quizzes, especially if the answers reveal interesting information about themselves or promise to be useful. Two of the first publications to create these kinds of quizzes and consistently engage their readers are Seventeen Magazine and Cosmopolitan. Buzzfeed also used interactive quizzes to increase traffic and engagement. Pop culture-related quizzes are abundant on social media. You could always draw ideas from them when making your own quizzes.
Net Promoter Score surveys within emails: Net Promoter Scores (NPS) are used by businesses to gauge how devoted their customers are and how likely they are to recommend them to friends and family. Include the survey in an interactive email to boost the response rate for your NPS survey emails. If you can ask someone directly in the email, your chances of getting them to share whether they plan to recommend your business are much higher. In an effort to learn more about their customers' experiences, Razorpay used NPS survey emails and by including the form in the email itself, Razorpay saw a 257% increase in response rates when using interactive emails.
Use email software's templates: Register for email software if you want to make interactive emails. You can create interactive emails and send them out consistently at the same time by using any of the email autoresponder programs that are available.
Utilize humor by implementing memes and GIFs: Emails should be enjoyable and fun. If you believe a popular meme or GIF is appropriate for your industry or brand, you can cleverly incorporate it into your interactive emails to bring about emotions like humor. In an age of automation, these entertaining elements also give your emails a human touch. This catches people's attention right away because it's so straightforward but unique. You can easily stand out from the large number of emails clogging up your prospects' inbox by combining a straightforward GIF in an unexpected way.
Add Your Own Touch: Making sure to give your emails a personal touch is another crucial aspect. The first name of your subscriber should be used in the email address, but this is a cliché. Buzzfeed began a very clever and brilliant strategy that would propel eCommerce sales in 2020. A real game-changer is including a personalized recommendation quiz in your email marketing. Basically, it's a quiz that limits the options for your potential customers and enables them to select the product that best suits their needs after answering a series of questions.
Include amusing and clickable events: To heighten customers' curiosity, use clickable events or buttons in an interactive email. For example, roll-over effects that reveal more information when users interact with them or hidden product descriptions. Add clickable events that are designed to amuse and add value if you're serious about getting more users onto your eCommerce platform.
Interactive content is the best option if you want to increase email engagement. With all the advice given above, you are sure to come up with unique ways to increase the effectiveness of your email marketing. You can also get in touch with one of the digital marketing outsourcing companies that can assist you in establishing a successful interactive email marketing strategy that can boost traffic, increase your subscription, improve customer engagement and increase conversion rates.
MedResponsive is a popular digital marketing services in the US that has a diverse team of specialists who are proficient in everything from digital marketing and email marketing, to conversion rate optimization and more. Talk to us at (800) 941-5527 for any professional SEO support.