You might have an excellent website but to gain visibility in the search engines you have to target the right keywords that are actually used by internet users to find products and services. There comes the importance of keyword research.
One of the first and foremost crucial steps in search engine optimization services is keyword research. By investing time and effort into thorough keyword research, you can create content that aligns with search trends, increases visibility, and drives relevant traffic to your website. Increased conversions and sales can be noticed only when you get listed for the targeted keywords.
Effective keyword research requires a combination of data-driven insights and an understanding of your target audience.
Check out this infographic to understand six invaluable tips that will empower you to perform keyword research like a pro. From understanding your audience to utilizing powerful research tools, we will equip you with the knowledge and strategies needed to identify the right and relevant keywords for your business.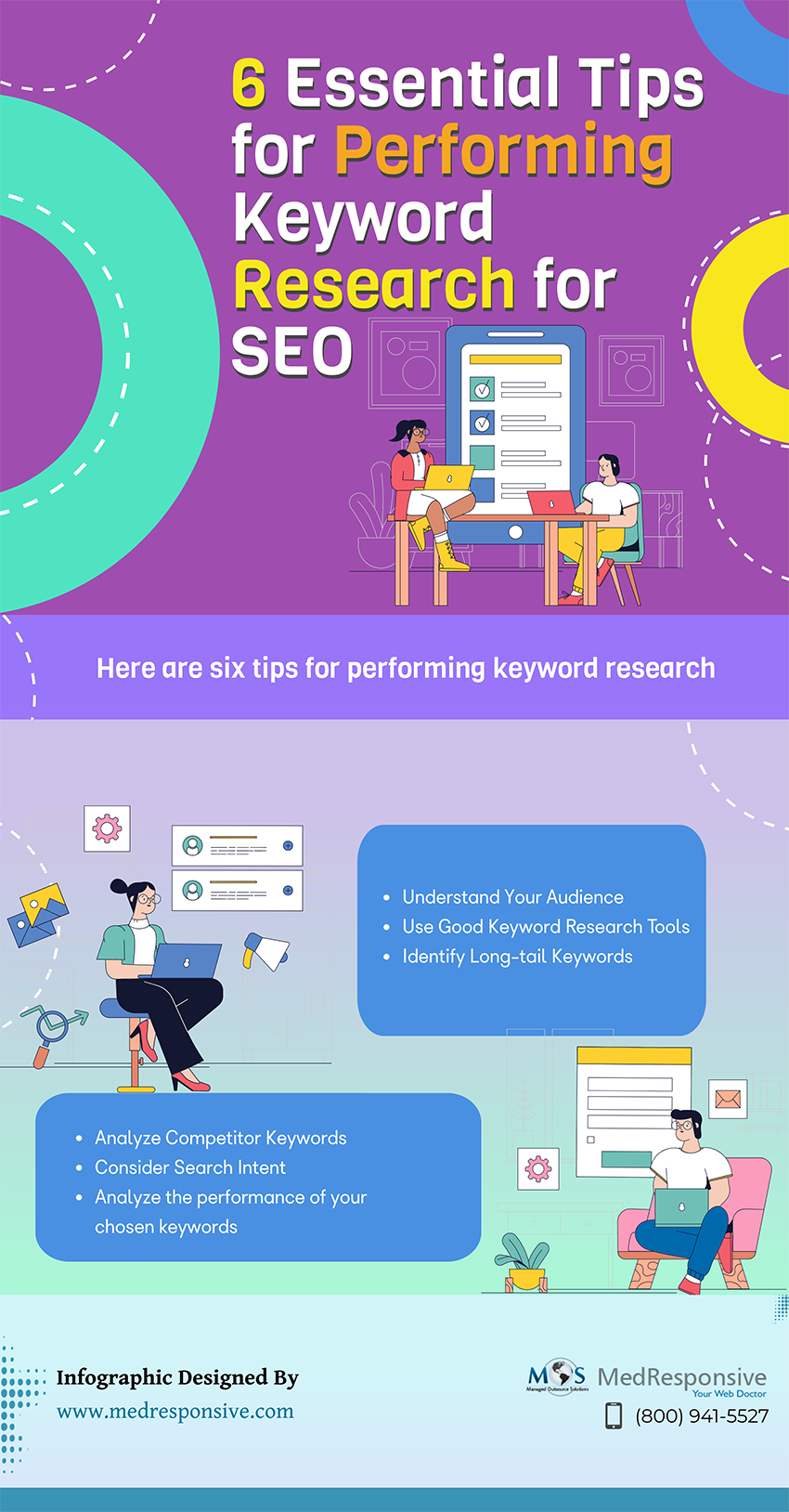 If you have any doubts about our keyword research and the SEO services we offer, we have a team of specialists ready to assist you. Get in touch with us via phone at (800) 941-5527 and let us help you find the perfect keyword phrases for your web pages. Our goal is to drive increased sales and deliver measurable results for your business.
Don't hesitate to reach out and take advantage of our expertise in keyword research and SEO.