As one of the most popular video platforms, YouTube is striving to be a place for creators of all sizes and backgrounds who can find and share their voices. This online video-sharing platform recently announced its decision to stop showing dislike counts on all the videos across its site. With this update, YouTube aims to help small creators who are being targeted by dislike attacks or harassment. Reliable companies that provide social media marketing services keep abreast with such updates and can help grow your business or brand through effective digital marketing campaigns.
End to Public Dislike Counts
YouTube has several features and policies to promote respectful interactions between viewers and creators, and improve their experience on the platform. Lately, they experimented with the dislike button to see whether or not changes could help better protect the creators from harassment, and reduce dislike attacks – when a group teams up to drive up the number of dislikes on a creator's videos. According to Techcrunch, "YouTube ran its tests for "multiple months" and conducted "in-depth analysis of the impact" as to how the changes affected both users and creators alike".
In an experiment conducted earlier this year, viewers could see and use the dislike button, but the count was not visible to them. YouTube found that as people could not see the count, they were less likely to target a video's dislike button to drive up the count. "In short, our experiment data showed a reduction in dislike attacking behavior", noted YouTube.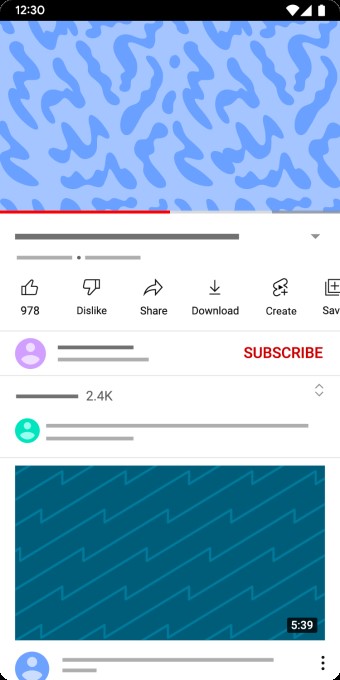 What's Changed With The New Update?
While YouTube had experimented with different designs for removing the dislike counts, the design the company has now settled on is less of a disruptive change to the row of engagement buttons beneath a video.
The update does not remove the dislike button – it's just that the dislike counts won't be visible to the public. Users can still click the thumbs down button on videos to express their dislike to creators privately, but the "dislike" count on videos will be private, which only the creators can view. Creators can track their dislikes in YouTube Studio alongside other analytics about their video's performance.
Though YouTube is focused on trying to create an inclusive and respectful environment that better protects creators from harassment as they try to express themselves, the recent update has stirred up some controversy. Jawed Karim, the third co-founder of YouTube, is one of the critics. Karim has condemned the platform's removal of public dislike counts on videos, suggesting that it will lead to YouTube's decline. Many YouTuber users and creators have also criticized the decision, arguing that dislike counts give the community a way to express its preferences, help decide whether or not to watch a video or to quickly identify misleading and spam videos promoted by YouTube's own algorithm.
However, YouTube claims that the results of its experiment indicate that dislike counts have no considerable impact on a user's decision to watch a video. They also said that if a user found dislike counts were helpful when deciding whether to watch a video, they still can still refer to the video's comment section to make a decision.
The changes to the dislike button will roll out globally across YouTube's platform, including all devices and the web.
Experienced organic SEO companies keep track of such new updates launched by social media platforms and understand how they can impact digital marketing campaigns.
MedResponsive can help personalize your campaign to match your brand and message. Reach out to us for a free consultation.