Twitter is where people go to have real conversations with others. This popular microblogging and social networking service has innovative interactive features and introduces updates new options and updates from time to time. In January this year, Twitter rolled out four new updates to improve the user experience, which include new ways to react to tweets, new ways to compose tweets, and more. Social media digital marketing company keeps track of such changes to help businesses make the most of them.
An exclusive premium content platform, Twitter is looking to cement its position as a serious player in the social media platforms with these new features. Many options are still in the testing stage and are likely to be rolled out widely if they are successful.
Discussed below are four new Twitter features:
Tweet reaction videos
Tweet Composer bar
A topics tag bar
Share Twitter Communities with followers
Tweet Reaction Videos
Twitter is testing tweet reaction videos on iOS. Officially referred to as "Tweet Takes", these reactions clips allow users to add a photo or video reaction when retweeting someone else's post. It can also be used as an alternative to quoting tweeting.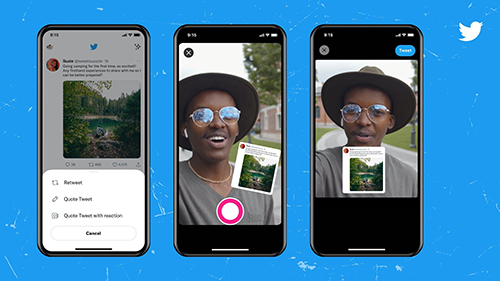 Create and customize your very own Tweet Take or a reaction video (or photo) with the Tweet embedded by tapping the Retweet icon and choosing the "Quote Tweet with the reaction".
This new feature is believed to be inspired by a set of other features from popular social media platforms. For instance, it seems similar to an old Twitter feature called Twitter Fleets, which enabled users to share their tweets with a commentary in an all-screen format. However, Fleets itself was inspired by Instagram Stories but did not get a positive response and Twitter pulled it back within months. Another feature that inspired Tweet Reaction videos is Instagram's new Reels Reply feature that allows users to reply to Reels by making their own short video. It will help creators reply to comments on their posts in their own unique style and also help Instagram to increase engagement on the platform.
Note: While Tweet Reaction videos are available for testing, traditional quote tweets are still available as well.
Tweet Composer Bar
Twitter started testing out the new "Tweet Composer Bar" last month on iOS with the aim to transform the publishing interface. The company has made the official announcement in a tweet of revamping the composer bar just above the bottom navigation menu on the platform menu. It will replace the big, blue button with the plus-sign that was previously used to compose tweets.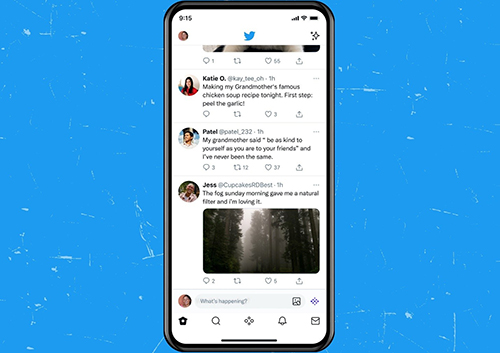 The new tweet sharing interface will now allow users to post all media content such as sharing images, videos, GIFs, and to start a Twitter Space.
Twitter has been working on Spaces Recordings and if a user hosts a space – who has full access to it – can take a look at relevant metrics for the audio Livestream. The host will now see how many listeners joined live and how many people replayed the recording.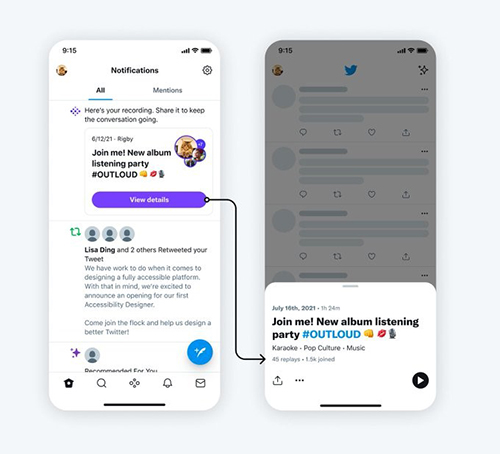 The testing of the custom bar is currently only accessible to a limited number of Twitter users on iPhone.
Topics Tag Bar
With a test of a new topics bar above the main tweet timeline, Twitter is trying out another way to improve tweet discovery in the app. This new feature – working on iOS – will allow people to jump directly to topics that interest them most as it will provide a quick link to real-time discussions in the app.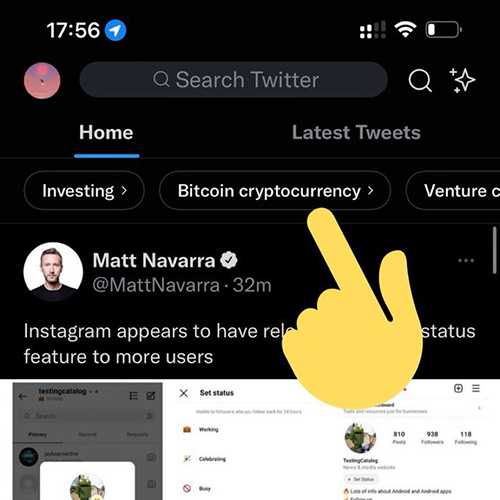 Share Twitter Communities with Followers
In an effort to get more people to join Twitter, the company is introducing an easy way to share Twitter communities with followers on iOS. By navigating to the community page in the Twitter app, you can tap the share button (right underneath cover photos) and from there you can share it with a wider audience or invite individuals directly. Twitter communities – similar to Groups on Facebook – are a way for the Twitter users to really engage with each other over commonly held interests, ideas, and beliefs.
Along with the above mentioned new features, the Twitter community can now also make emoji profiles for themselves. It mostly just consists of a single emoji from the typical variety of phone carriers which is coupled with different colored backgrounds to choose from.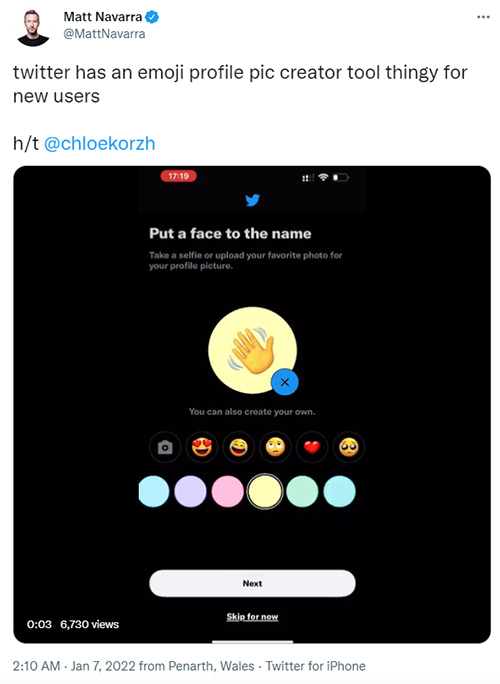 For now, Twitter is testing both Tweet Reaction Videos and Tweet Composer Bar features on iOS, and it's unclear when they'll reach Android phones.
Take your time to understand and try out new social media marketing updates to find out what features works best for your business. MedResponsive provides social media marketing services to help businesses grow brand awareness, engagement and traffic.  Our team monitors updates launched by social media platforms to understand how they can impact our clients' digital marketing campaigns. Organic SEO companies like ours help businesses personalize their social media campaign to meet their marketing goals. Reach out to us for a free consultation!