The role of social media has broadened the scope of marketing because businesses and marketers are relying more upon social media marketing services to make their social profiles as an extension of the brand's website. Social media platforms can be effectively used to build your brand and grow your business.
How social media marketing can benefit businesses and marketers
Social media marketing can be considered as a digital marketing strategy to increase brand visibility and recognition

It is a platform wherein businesses and marketers can have effective interaction with the target audience. These interactions raises brand awareness as each content posted will follow active participation of social media users. A wide audience can be generated by regularly engaging with the audience.


Source

Helps to create real human connections which builds authenticity and trust

The interactions that take place on social media platforms are important to build marketing receptiveness. By engaging the audience with content with catchy phrases and headlines, you can drive organic traffic to your website. Social media is the best platform to showcase how you embrace your brand.Also, reviews about the products or services online underpins the authenticity of your brand. For example, if social media influencers promote a particular brand, the credibility of the brand will increase.


Source

Enhances organic website traffic

Sharing the content of the brand's website on social media platforms can increase website traffic. Once you post content on social media, readers would flock to the website and through Google analytics or social media analytics businesses can study customer behavior.

Increased sales

The number of social media users is increasing each day and when social media marketing goals are combined with sales goals, it can boost sales because social media platforms can be effectively used for e-commerce. The connections on social media profiles can become potential customers.

Improved SERP ranking

Even though social media marketing doesn't impact SEO,it can be indirectly influenced as there can be increased back-links for your website when you post quality content on social media platforms. This in turn helps Google to rank the content higher. By depending upon an SEO outsourcing company, businesses can focus on their core competencies.
Social Media Predictions For 2022
TikTok high up on the social media ladder
Short-form video content is becoming more popular these days and it can be assumed that this favorite app of social media users will move up in the ranks in 2022. The use of TikTok as a marketing platform gained momentum during the Covid-19 pandemic. TikTok has launched tools like ads and business profiles exclusively for business purposes. It is the first non-facebook app that reached 3 million global downloads. The apps give opportunity for businesses to directly interact with consumers. Marketers should seize the moment to capture new audience.
Instagram Reels to reach the audience
More and more social media users are seeking entertaining video content on Instagram. This paradigm should be embraced by businesses as they can effectively market their brand through innovative, creative and entertaining video content. By incorporating video content in the marketing strategy, businesses can stand out in this ever-changing digital landscape. Reels can be used as an ad by downloading the Instagram reel video and posting it as ad on other platforms. This retargeting strategy can create new audience for your brand.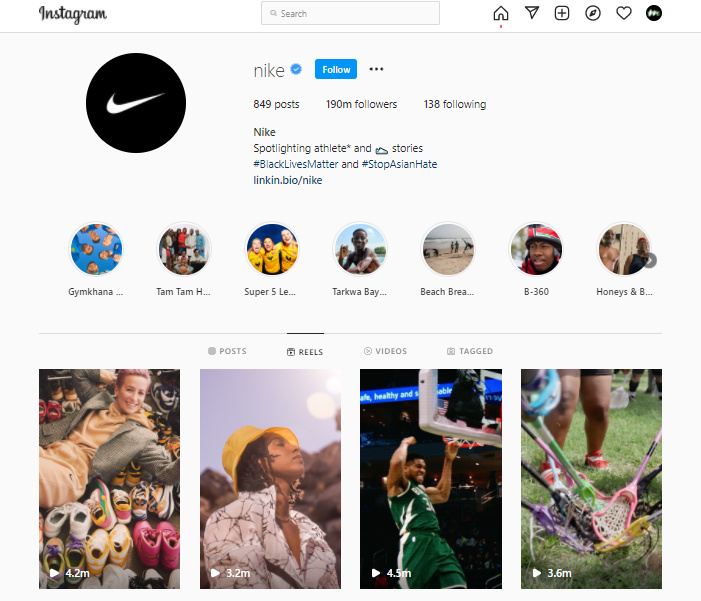 The decision of Google to phase out cookies
Experts say that this decision of Google will make social media advertisers collect customer data on their own. This move will result in better targeting of the audience by businesses and marketers as there will be no need of third party-cookies. Businesses can seize this opportunity to create a data-driven strategy to understand user behavior, tastes and preferences.
Lead generation ads of Facebook
Snackable video content is the new trend as users are more attentive to short and crisp video content. So, to gain more attention, think small and create videos that are educational as well as entertaining. Instagram reels and TikTok videos can be uploaded as ad videos on Facebook and results point out that performance of ads on Facebook is effective, and businesses could benefit from this for lead generation. Facebook still remains the most used social media platform.
Augmented Reality: To enhance consumer experience
Brands can utilize the technology of Augmented Reality to offer their consumers the experience of using their products before purchasing them. Testing and trial before the actual transaction will help the businesses prove the authenticity of their brand as it is the personal way to reach out to customers.
Twitter: Predicted to have more investments by businesses in 2022
The audio content facility of Twitter is gaining momentum as businesses can connect with their audiences through spaces. Building effective online connections helps to build authority and this is turn can increase ROI. Content partnerships through influencer marketing can be tried upon in 2022.
Social media platforms are overloaded with different types of content and so it is essential for businesses to stand out in the crowd. The primary step of any social media marketing strategy is staying updated regarding the trends in social media. Outsourcing of social media marketing services will help propel your strategy as social commerce has become the norm. So, it is evident that businesses have to take advantage of these changing social signals and anticipate the changes to stay ahead of the competitors.