A well-developed SEO strategy can improve your website's ranking on SERPs and attract more traffic. A poor SEO strategy with SEO mistakes can negatively impact the ranking. Similarly, not updating your SEO strategy and not keeping up with the latest Google algorithm changes can also result in a poor SEO digital marketing strategy and affect your business. By associating with a reliable search engine optimization company, businesses can implement an effective SEO plan to improve their ranking and receive more targeted traffic. 
Common SEO Mistakes 
SEO is constantly evolving, and not keeping up with its latest changes can lead to SEO mistakes which can kill your website and your digital marketing strategies. SEO mistakes can have a negative impact on your site's search rankings, which means you're not reaching the audience you deserve. The following are some of the common SEO mistakes. 
Excessive keyword stuffing

: One of the most common mistakes in SEO is overstuffing of keywords in your content. It is just a poor attempt to rank your website or page by misplacing or inappropriately using keywords in your content. Filing your content or our webpage with too many keywords will not help your website in ranking but can get it penalized. So, if you are overcrowding your content with too many keywords, It's time for you to stop doing it and include keywords in a more natural way to provide a better reading experience to your users.

Not updating Google Business listing

: Businesses may already have a Google My Business Profile with all the information, but what is more important is the accuracy of the information provided in it. It is important to make sure that the information given about your business in the Google My Business listing matches with the information you have provided on your website.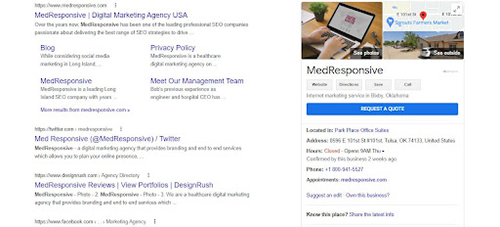 Not understanding search intent

: Knowing what your users want is the key to a successful SEO campaign. Not knowing the search intent can affect your website ranking. Content that is only relevant to Google and doesn't satisfy the target audience can result in poor ranking and low traffic. So, create content that answers users' questions and structure pages in a way that is friendly to both users and search engines.  

Duplicate content

: Producing unique content is essential for improving the visibility of your website in search engines. However, businesses often display the same content on multiple websites or platforms, and this can result in content duplication. Duplicate content can confuse Google and force the search engine to choose which of the identical pages should be ranked at the top and there is a high possibility that the original page will not be the one chosen for the top search results. So, duplicate content can lead to poor user experience and displaying unoriginal content could invite penalties. 

Not optimizing long-tail keywords

: Optimizing for a specific keyword is still important to get high search volumes. But it is equally important to optimize for related keywords and searches associated with a major keyword. 

Poor page loading speed

: When a user searches for some information, they want quick answers. If the website takes a longer time to load, then the users are likely to leave the website and look for other options. So, having a good page loading speed is important. The ideal page loading time is 3 to 5 seconds. Any website that takes more than 5 seconds to load will result in higher bounce rates and lower your conversion rate.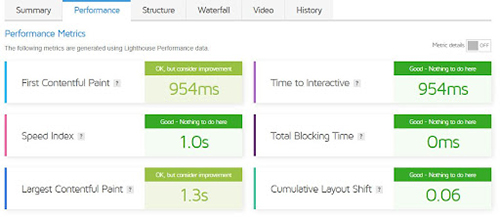 Lack of mobile-responsive website

: Today, most of the search comes from mobile devices, and if the website is not mobile responsive, the images and the text will not automatically resize in the right ratio on the device. This can lead to a poor user experience. If you want to get more traffic from mobile, then make sure that your website is mobile responsive.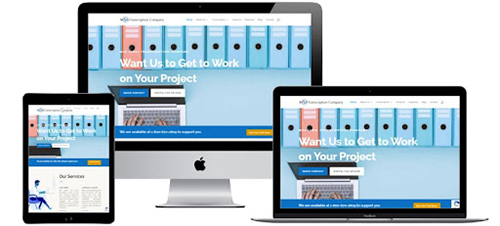 Irrelevant meta tags

: Keep only the meta tags that match the description of the content. If the title tag does not match with the content of the website, then Google will edit the title tag and meta description. This can replace the important tags for your specific audience with random tags. This measure was implemented to fight against websites that used clickbait tags to get more traffic. But this could make visitors leave the website immediately when they find that the content does not match with their search. 

Buying backlinks

: Backlinks are one of the most important SEO factors that can impact rankings. A backlink can connect one website to another and promote the other website as an authority on the topic. Businesses can, however, buy backlinks but Google is excellent at identifying spammy websites. Buying backlinks is a black hat (toxic) SEO technique which can affect your ranking and also get your website penalized. Backlinks are to be earned, not bought.  

Ignoring Analytics

: Search engine optimization not only aims at controlling organic traffic to your website, it also counts the conversion rates of the clicks. Without keeping a tab on conversion and the number of clicks, it is difficult to know whether your sales have improved. The effectiveness of your SEO campaign can be understood after analyzing the number and statistics. So, perform SEO analytics and conduct website audits regularly.
Not checking the competition

: Keep an eye on competitors and find out what they are doing right. Researching your competitors can provide you with a deep understanding of your customers, which can be your secret weapon. If you ignore your competitors, you will be missing out on a lot of valuable insights. 

Not tracking session durations

: This is also one of the important SEO factors. Session duration means how much time your visitors spend on your website before they return to the search engine results page. The longer they stay the more credible is your website. So, tracking your session durations to know how your users are engaging with your content and website is important. 
SEO is a powerful tool that allows businesses to reach more people and grow their customer base. However, it comes with some major pitfalls that can have a huge impact on your website's rankings if they aren't avoided. Partnering with a BPO firm outsourcing digital marketing services is one of the best ways to implement effective SEO strategies for your website. They have SEO professionals who are well aware of the latest SEO updates and guidelines and work to boost your site's traffic as well as your SEO campaign ROI.