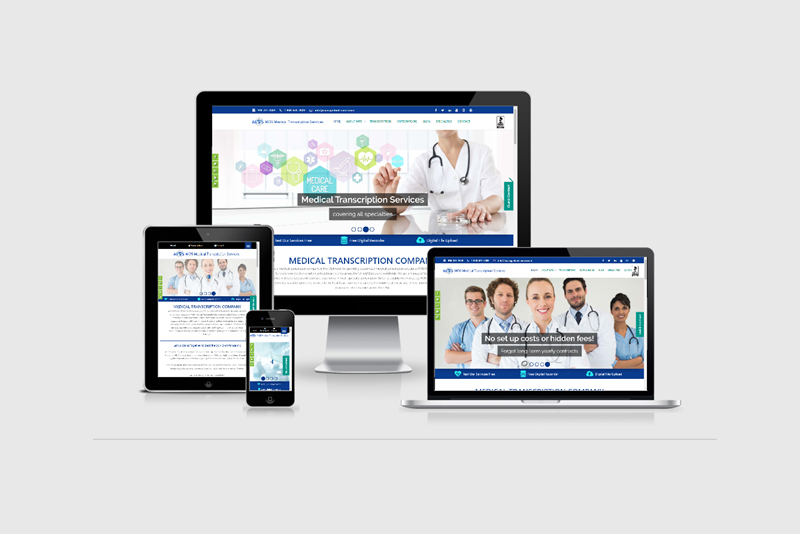 MedResponsive is proud to announce the launch of the newly redesigned website for MOS Medical Transcription Services. MOS Medical Transcription Services, a division of MOS, is a U.S-based medical transcription services provider. They provide reliable transcription solutions for clinics, group practices, individual physicians and hospitals.
With years of experience in providing medical website design services, our designers and developers are up to date with the changing trends. This newly redesigned site features a streamlined modern design, improved functionality, and easy access to essential information for visitors. With our client's services and customers in mind, our designers have provided an overall rejuvenated look for the website by including cutting edge mobile functionality.
The new website features the following innovative features.
Full Width Slider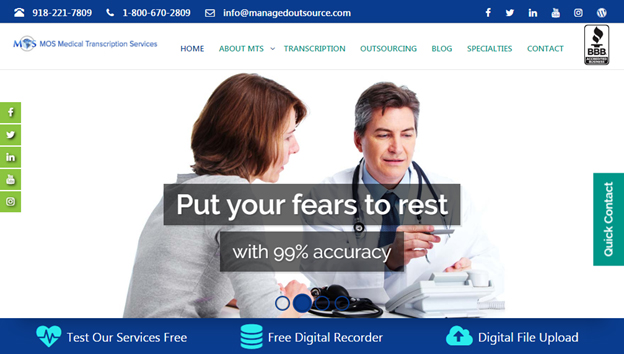 This slider for all pages enhances the site's look and serves as a great tool to show beautiful images to the visitor, when they arrive at the site. This slider also highlights the content on the top of the page, grabbing the visitors' attention.
Floating Social Media Icons

Floating Social Media Icons link to your Social Media Profiles – Twitter, Facebook, Instagram, YouTube, and LinkedIn. They are eye-catching and easy to find for visitors. It makes social media sharing of your blog posts or web content easy for visitors.
Quick Contact On All Pages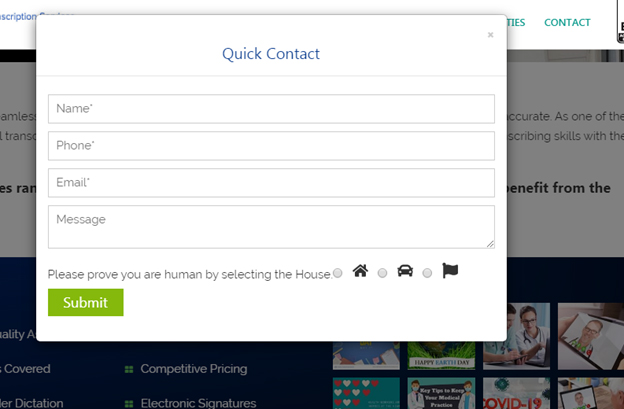 Quick contact is an ideal call to action button on a web page to draw the attention of visitors. Clicking on this button will easily pull up the contact form that the visitor can fill up.
Added Google reCAPTCHA To Forms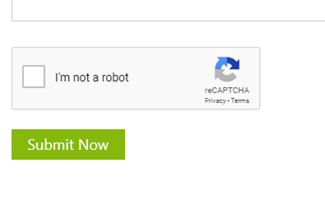 Google reCAPTCHA was added to Quick contact, Contact Page and Free Trial forms to prevent any spam entries. reCAPTCHA analyses the behavior of users who visit the site to see how human-like it is.
After redesigning, this website better illustrates and aligns with the company's brand strategy. All pages have been redesigned with mobile responsive view. More engaging and easier to navigate, this new site also provides an enhanced customer experience. Information-rich content is presented with clear visual cues and graphics. Our team also made sure that the website looks great on desktop and mobile devices.
At MedResponsive, we are experienced in providing digital marketing, web development and mobile app development services for healthcare as well as all other industries.