Apart from a few new trends, local SEO is not going to be that different in 2019. Local SEO is geographic and enables local businesses to promote their products and services to local customers. Local SEO strategies provided by a reliable healthcare digital marketing agency include backlink building, content creation, social media marketing, citation building, PPC ads, on-page optimization, website development and more.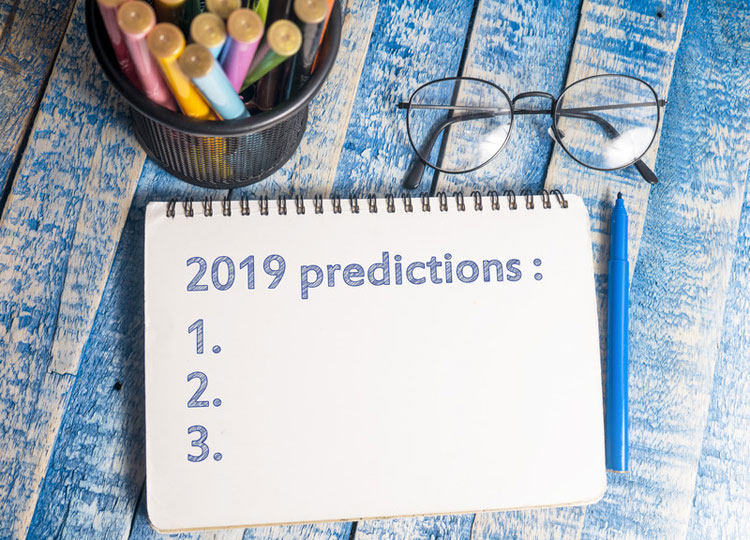 A recent MOZ survey has highlighted that 64% marketers agree that Google is becoming the New Local Business Homepage. According to Dr. Peter J. Meyers, Marketing Scientist at Moz, "As search engines work to be the one-stop shop for user needs, businesses need to move quickly to adopt local search best practices, or risk being left behind."
Get Good Local Reviews
Customer feedback and reviews can impact your site's local ranking. Search engine giant Google also prioritizes businesses with a high number of reviews and high ratings. According to Bright Local's Local Consumer Reviews Survey, of the 1,000 U.S. adults who took part in the survey,
86 percent now read reviews
Nearly 60 percent of consumers will only consider merchants with ratings of 4-stars or more
40 percent of them will only look at reviews that have been written within the past two weeks
57% of consumers will only use a business if it has 4 or more stars
91% of 18 to 34-year-olds trust online reviews as much as personal recommendations
Make sure you encourage your customers to rate your products and services. Keywords used in your customer reviews can also help in your local SEO rankings. It is noted that 85% of consumers disregard local reviews more than 3 months old, making it important to get consistently good reviews. Another study by Bright Local showed that businesses in the top 10 positions on Google have an average of 4.42 stars and that businesses ranking in the top three positions are more likely to have an average star rating of 4-5 stars than those in positions 7 to 10. Professional digital marketing agencies will have active review management programs in place to attract your targeted audience.
Local Citations Critical for Local SEO
Locating your business will be easy with local citation. A local citation refers to mentioning the name, address, and phone number for a local business online. This will help users discover your local businesses more easily. Citations can be included in four formats such as
Company name and phone number
Company name, by itself
Company name, address and phone number
Company name, address, phone number and link
A citation may also incorporate other elements including hours of operation, driving directions, business description, payment forms accepted, alternate phone numbers, links to social and other forms of media and more. Factors such as the number of citations a business adds, accuracy of the data featured as well as the quality of the platforms they exist on all influence rankings. Incorrect citations can misdirect customers, leading to loss of reputation and revenue.
Predictions for 2019
An article published in Business 2 Community highlights certain key predictions for future local SEO which includes
In the coming years, user experience (UX) will be a crucial factor in determining the success of local SEO campaigns. The content provided must be informative and accurate enough to engage the reader.
More and more people are searching for local options on mobile devices and thus Accelerated Mobile Pages (AMP) is getting more relevant. Mobile pages built with AMP are likely to outperform existing mobile pages in terms of speed. Mobile sites with AMP implemented could soon see a boost in rankings and traffic.
Brief but attractive content that is to the point works. The average time people spend on every website is typically 2 minutes. Consider including content and design materials that would attract and engage the users in that short period. Add suitable, less competitive long-tail keywords that include your business location to help customers reach you much faster.
Video content will be used at a massive volume in the days to come. Videos help to reveal the scope and dimensions of your business more vividly. Small businesses can post their videos on YouTube and use the link of the video on their website. Videos allow users to get information about a business in less than a minute.
Social media marketing is the most critical strategy for local businesses. Diverse social media platforms are available to help local businesses boost their local SEO. Along with adequately designing and optimizing a Facebook page, make sure to consider Snapchat and Quora that are commonly used for local search.
It is also predicted that link building will be integrated into local SEO and cited links will be one among the most influential local pack factors. Make sure to work on speeding your site up, as users will get frustrated if your pages load slowly. The condition will be worse if they are using a mobile device. Consider partnering with an experienced website marketing company to dominate the local market and drive potential traffic.