Keywords are the soul of content. They help the content reach the right hands. Over the years, keyword research has witnessed a drastic change. For instance, instead of concentrating on single keywords, today content writers include more than one keyword that have high possibilities for search queries. Along with that, writers are concentrating more on creating reader-centric content that answers the queries of the reader. Thus, the keyword listing is often cluttered and ends up as an unending listing with recurring topics and themes in different manners. Thus, here comes the importance of keyword clustering. This method helps the content writers to understand the semantically related keywords as well as which keyword they have to focus on while writing content based on the queries made by users in the SERP (Search Engine Result Page). Reliable and experienced organic SEO services could help you identify the right keywords that will enable your content to rank higher in the SERP. Have you ever thought about the significance of keyword clustering in SEO? Well, let's discuss what keyword clustering as well as its importance in SEO.
Keyword Clustering
Keyword clustering is a technique that helps to boost your content. It is the process of grouping semantically linked keywords to target a page, instead of focusing on a single targeted keyword. In simpler words, keyword clustering comprises a group of keywords that targets the same search intent. It is made of core keywords and their related keywords group around it. It allows you to target multiple search intent in the same content. For instance, if the core keyword is 'decorative vases', 'glass decorative vases', 'blue decorative vases', 'crystal decorative vases' are some possible keyword clusters that are semantically linked to the seed keyword.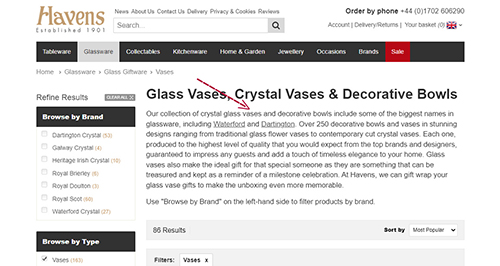 Image Source:
Types of Keyword Clustering
The clustering of keywords is broadly classified into two types. They are:
Soft clustering: It is also known as fuzzy clustering. In this, the data point belongs to the multiple clusters at the same time. Here, data point refers to the core keyword and its phrases.
Hard clustering: In this type of keyword, a single data point entirely belongs to a single cluster.
How to Create Keyword Clustering
For this process, you need to follow certain simple steps. These include:
Step 1: Collecting relevant keywords
In nutshell, the first step of keyword clustering is keyword research. Review the website you are handling and analyze the type of audience, what they are looking for on the website as well as the nature of the website. You can also conduct competitor research for this process. In addition, you can make use of keyword research tools like SEMrush for conducting effective keyword research.
Step 2: Grouping keywords
Once you list out the relevant keywords, you can organize them into different groups. You can perform this process either manually or with the help of certain tools. If you are opting to go for manual grouping, then make use of a spreadsheet to analyze how often each keyword is searched for, important keywords among them, and categorize them into topics.
On the other hand, if you are choosing tools over manual process, then make use of certain keyword research tools like SE Ranking, Wordstream, SpySerp and so on.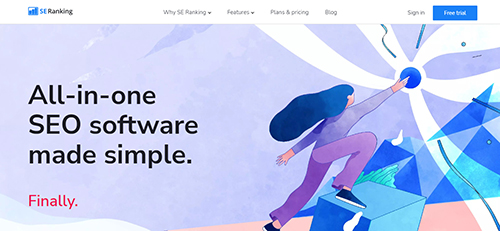 Image Source:
Step 3: Include them in your content
Once you are finding your relevant keywords and grouping them, now it is the time to incorporate them into your content. This could be done for fresh content as well as for revamping old content.
Importance of Keyword Clustering in SEO
As mentioned earlier, keywords are the core of content. They are necessary for optimizing the content so as to be made available for the right audience. Thus, keyword clustering is also considered as an SEO strategy. There are various reasons why keyword clustering is essential for a content. The reasons include:
Ranking
Google analyzes your website as well as the value of the content on your website. The use of keyword clustering will show that your brand understands the intent of the user. It also helps Google to answer multiple common queries. As a result, Google will promote your website in their search results. Your keyword cluster would include low-ranking long-keywords with less competition as well as high-ranking short keywords that are mostly made use of by your competitors.
Authority
When you create a content, it must be based on keyword ideas and clusters. In that, you include all information from different perspectives. With the use of keyword clustering, you not only identify the semantic relationship between words but also help Google understand the content of your website. You can even exhibit authority over subjects by recognizing related topics.
Organized
With the help of keyword clustering, you can make your content more focused and organized. These keyword clusters determine what to write about. This helps to better position your website and enhance the production of your content.
Avoid keyword cannibalism
This is one method to master your keyword research strategy. If you have a list of unstructured keywords, you may have the tendency to include all of them in your content. This action may result in keyword cannibalization. Instead of being advantageous, it might negatively affect your search ranking. This is because Google cannot determine which content pieces are trying to rank a particular keyword.
Mistakes to Avoid While Keyword Clustering
Though keyword clustering is essential for optimizing your content, you must avoid certain mistakes to ensure optimal results. These include:
Insufficient keyword research
Not making use of the linking possibilities
Landing up in keyword cannibalization
Pillar or core page becoming too general or deep
Not updating your content frequently
Benefits of Keyword Clustering
The benefits of including cluster of keywords include:
Increase organic traffic
Provide faster results for SEO
Create more internal links
Improve the relevance of your content
Increase visibility in the SERP
Enhance the chances of featured snippet
Increase productivity
Tools for Clustering Keywords
There are tools that help to reduce your effort and help to create effective keyword clustering. These include the following:
SE Ranking
Serpstat
Surfer
WriterZen
Cluster AI
Without using relevant keywords, your content might not optimize and would not reach the hands of intended users. As the norms of Google are changing frequently, keyword clustering would be a new method for optimizing content faster. An experienced digital marketing services company would help you in creating the cluster of keywords that are appropriate for your content.