Search engine optimization is not just about keyword research, link building, quality content etc., it also includes image optimization.In this blog, you will learn some image optimization tips to improve your SEO.
An organic SEO company can help enterprises add images and optimize them to increase user engagement and search engine ranking. Image optimization refers to the process of producing and delivering high-quality images in the proper format, size, and resolution. Image SEO is all about accurately labeling images so that the search engine crawlers can scan them and comprehend the page context.
Why Image Optimization is Important?
Images are one of the most important elements on a website. A compelling image with relevant text encourages the user to explore the website further. Both visible and unseen factors are crucial to image optimization. The quality and design of photographs, particularly in e-commerce, affect clients' purchasing decisions.
The concept of picture SEO involves making your website's photos simple for search engines to "read" and "find". To enhance user experience, content visibility, and Google rankings, image SEO is crucial. Images are important visible elements of a website, in addition to text.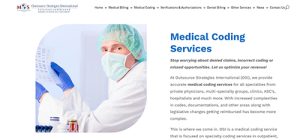 Poor image SEO can cause a number of problems, including a loss of links, a reduction in organic traffic, and a slowdown of your website due to huge and inefficient images. A user can comprehend and interact with content more easily with the aid of the correct image. Therefore, image optimization should be a component of SEO strategy, the images should deliver the idea that you are trying to convey.
Image Optimization Tips
Pick the right format: There are many image formats available but PNG and JPEG are the two most popular image formats.

PNG: It creates images of higher quality but a larger size.
JPEG: It's usually the best choice because you can tweak it to get the right balance.
WebP: Use this to decide between lossless and lossy compression. This is the only image format that is supported by both Chrome and Firefox.
SVG: It is responsive and lightweight.
GIF: It should only be utilized when animating an image.
Compress the images: The most crucial element of image SEO is site speed. Images that are not compressed will slow down the website, bring less visitors, and make it harder to rank. Google will not favor your website if the pages load slowly. A page's loading speed can be increased by reducing picture size, thereby allowing users to access the content more quickly. Moderate web-optimized file sizes should be used to help Googlebot index an image URL more quickly and easily.
Post unique images: On your website, you want your images to stand out. If you overstuff your website with stock photos, they will appear unoriginal and blend in with the thousands of other mediocre websites. The same generic stock photographs are overused and clog up too many websites. Consider a corporate website, a consultancy firm, or a company that takes great pride in its customer service. Each of these websites features a stock photo of a businessman grinning that is essentially identical. Even if your stock images are fully optimized, they won't have the same effect or offer the same SEO advantages as a genuine, high-quality image. The user experience and your chances of showing up in relevant searches both improve with the number of unique images you have.
Be careful about copyright: Ensure there are no copyright conflicts with the image files you want to use. You run the risk of spending a lot of money on legal fees if Getty, Shutterstock, DepositFiles, or another stock photo supplier owns an image you use and you don't have the permission to use it. If you have violated any copyright concerns, you may receive a notice under the Digital Millennium Copyright Act (DMCA). A DMCA Takedown request may be made by the owner of a piece of content who discovers it on your website, and you must abide by it.
Personalize image names: Creating file names that are descriptive and keyword-rich is essential for image SEO. Google and other search engine crawlers are informed about the subject matter of the image by the file names of the images. File names typically start with "IMG 722019" or a similar phrase, which the users may not understand. To boost your SEO value and make it easier for search engines to interpret your image, change the file name from the default. Depending on how large your media library is, this may take some time, but altering the image's default name is always a smart idea. For example, if you have a shoes store and want to post an image of black boots, you can name the images formal black shoes, black heeled boots etc. instead of black shoes- 1, black shoes- 2 and so on.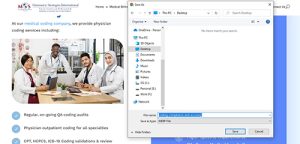 Use SEO-friendly Alt text: When an image can't be rendered properly by a browser, alt tags provide a text replacement. The alt attribute is used to explain the contents of an image file, just like the title. You will see an image box with the alt tag in the upper left corner if the image won't load. Make sure they complement the picture and add context. The overall on-page SEO plan benefits from paying attention to alt tags. Adding relevant alt tags to your website's photographs can help your website improve ranking in search engines by associating keywords with images. It gives Google important details about the image's topic matter. With the aid of this data, you can decide which image will best satisfy a user's request. Alt text is mandated by the American Disabilities Act for people who are unable to examine photos themselves. Users can be informed exactly what is in the image with a descriptive alt text. Since alt text can be seen in the page's cached text version, both users and search engines can benefit from it.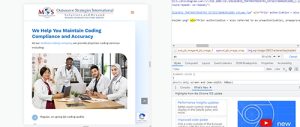 Consider image file structure: A ranking factor is the file name and path. It suggests that instead of saving all files in a single generic folder, subject-specific subfolders can be made and saved appropriately.
Responsive images: Images should be responsive so that they can scale to fit the size of the site whether the user is on a desktop or a mobile device. It is modified to fit the size of the gadget. Images that are not responsive on mobile devices will result in a high bounce rate and low conversion rates. Images ought to be optimized for mobile devices in order to prevent this.
Define your dimensions: You must specify your picture dimensions in the source code if you're utilizing AMP or PWAs. It's still recommended to declare the width and height even if you're not utilizing either as it provides better user experience. Before the CSS is loaded, it enables the browsers to scale the image. By doing this, the page loads more steadily. To avoid Cumulative Layout Shift (CLS) problems that may impair your Core Web Vitals optimization, image dimension properties are also crucial. Every image and video element must have width and height characteristics, so make sure to include them.
Including images to image sitemap: This is another crucial step that can aid search engines in indexing and crawling your images. More website traffic may result from this. Crawlers might use it to learn more about the photos on your website. Contrary to standard sitemaps, which forbid cross-domain URLs, image sitemaps can contain URLs from other domains. There are various tools available for creating sitemaps, such as Screaming Frog and Yoast, which make the process incredibly straightforward.
Improve the Page Title and Description: Google also acknowledged that your page's title and description are taken into account by its algorithm for picture searches. The core on-page SEO elements you use, including header tags, page language, structured data, and meta descriptions, all have an impact on how Google ranks your photo.
Integrate structured data: Provide structured data to make photos even more noticeable. Your photographs can be displayed as rich results by including structured data in them. Users would receive pertinent information about your page as a result, perhaps increasing traffic to your website. Google might associate a picture with a price tag if you use schema markup on a product page and label the image as a product. Search engines employ the information provided in the structured data instead of the algorithm to provide the appropriate image.
Image SEO is not as complicated as other SEO components. The website will see more traffic if you focus more on properly optimizing the images for both visitors and search engines. Make sure you associate with a reliable search engine optimization company and follow best practices and image optimization guidelines before uploading and adding images to your website.