In this present digital world, having a well-designed website has become a necessity because it can be used to implement different marketing strategies that would help the business to grow. So to build up enough traffic, make sure to develop a planned website with the help of website design service for healthcare. A website acts as the face of the company and increasing visibility is one major factor that makes having a website important. To increase the visibility of the website and to improve traffic, you have to optimize the website and set up a marketing strategy. It also helps the users to engage more constructively with the business.
Top brands develop dynamic websites as an integral part of their digital marketing and update the information regularly. As per Gartner's report, 88 percent of the surveyed B2B customers say that the information they encountered during a recent successful purchase decision was of high quality. Good websites that are informative and aesthetically pleasing attract maximum number of users and build trust with potential clients.
A good website is its own campaign and it also supports the brand. Moreover, a website is easily trackable when compared to other marketing initiatives. This helps brands understand consumer behaviour and provide insights about what works and what doesn't. 
Here are some guidelines about how website design can impact the marketing strategy of a company.
Be different from your competitors: A website that is outdated and cluttered could lead to rising bounce rates whereas a good website helps to build customer engagement. However, it is not easy to build a website within the given template. Develop a website that stands out among the competitors. A custom website with a story-telling perspective makes a visual impact on both the consumers and marketers.   
Good user experience: When a user visits your website, the first thing they notice is the website and its user experience. Easy navigation and quick loading of the webpage are the two main factors that users look for. The users look for an authentic and intuitive website that reflects the brand's vision, perspective and service level. User experience is a very important consideration, and you also need to make sure that the website undergoes tests like A/B testing or user testing to determine its success.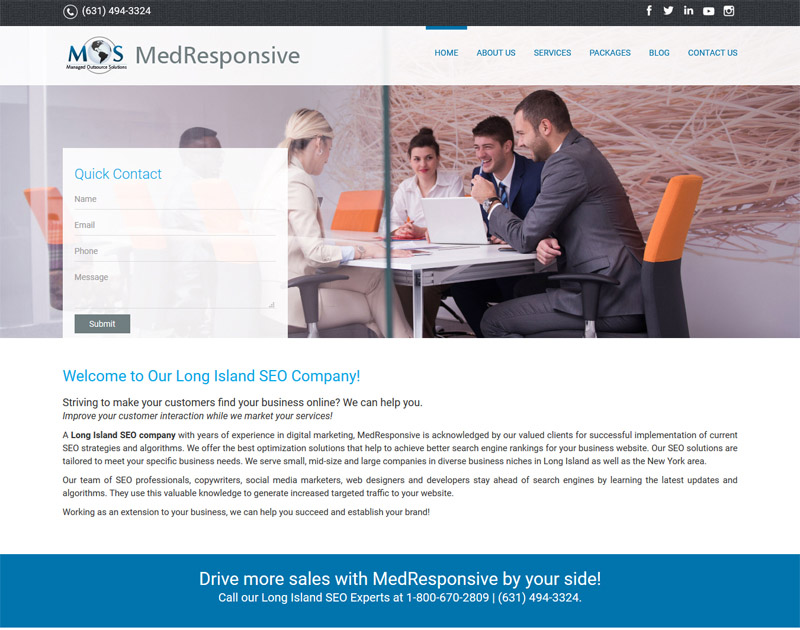 Influence of the brand: Building a rapport with the consumers help the brand to build influence that turns to brand loyalty. It occurs when consumers become loyal to your brand. Digital marketing facilitates these connections via a digital ecosystem. Brand influence is an integral part of building a brand, especially marketing to millennials and Gen Z. This greatly helps businesses at the time of launching new products. It is a known fact that many consumers will engage with brands online before making a buying decision, therefore it is important to have an integrated website marketing strategy to convert potential leads.
Conversion: Monitoring conversion rates to analyze the metrics regarding how a website is performing is important to provide the ideal customer experience. Conversion rate is an important factor for a company to leverage when making marketing decisions as it is directly correlated to how a user engages with the website.  
SEO: Good SEO practices like use of relevant keywords, linking your website etc are also important elements for a website to improve visibility and traffic. Continuously updating these links to stay relevant and actively posting content are important to increase visibility.

A website is important because it helps you establish credibility as a business. Today, consumers first go online before making a purchase decision and if you don't have a website, then you are likely to lose your customers. An optimized website and an appealing website design are crucial for digital marketing. Healthcare businesses for instance, can now approach a reliable website design company to develop a customized website design and thereby improve visibility and traffic. Businesses in other niches also can benefit from dedicated website design services and provide excellent user experience.