Experienced healthcare digital marketing services always keep tabs on algorithmic changes that occur from time to time. But sometimes these updates don't seem to follow any logical pattern. And unless it is a core update, Google will not confirm the update.
The so called Maverick update is one such extremely tricky update which even Google didn't quite manage to figure out. The update primarily revealed itself through some fluctuations that happened in the middle of July. But now it is reported to be slowing down.
Unconfirmed by Google but Not Denied Either
Webmasters and SEOs suspected some updates, but Google never confirmed them though it didn't deny them either. There was obviously something going on. These fluctuations first showed themselves on the 11th and 12th of July. The volatility of those two days was followed by around 3 days of relative calm after which the volatility returned on the 16th, which really sent the webmasters into frenzy, causing a lot of discussions on the forums. There was also major volatility reported on the 18th. The discussions below reveal how tensed up webmasters and SEOs were.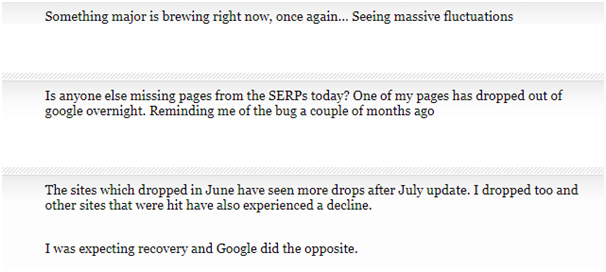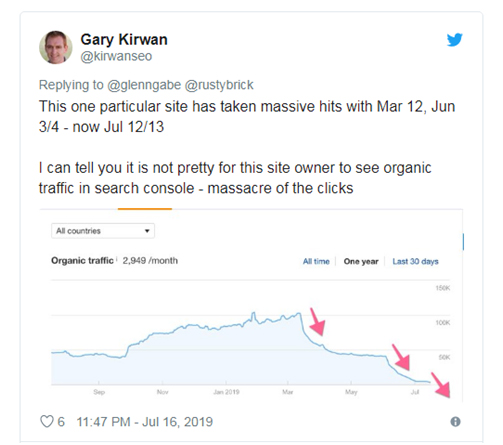 Significant Volatility Shown
The volatility was also shown in the major tools: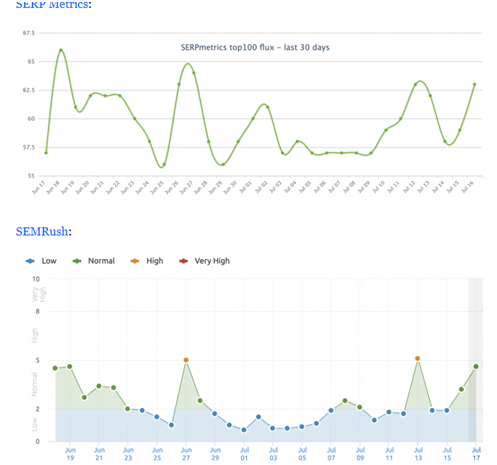 There were further fluctuations around July 18. Google seems to have been doing something, which is why the SEO community called it the "Maverick Update" due to its 0unpredictable nature.  
Is the Volatility Really Settling Now?
The volatility seems to be settling now, as the following tools indicate: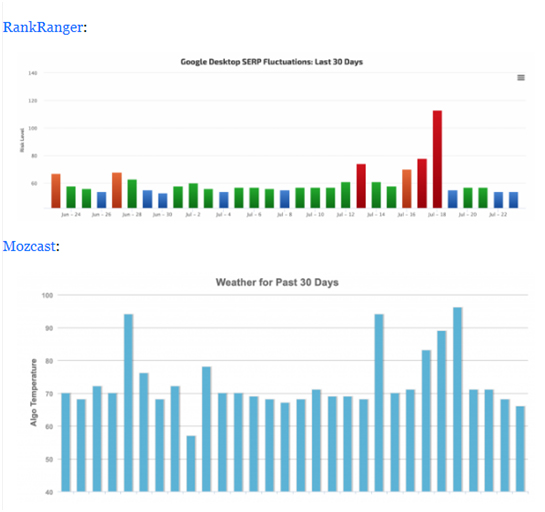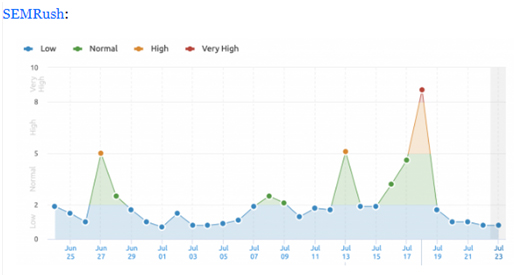 Still Too Early to Say If Maverick Fluctuations Have Stopped for Good
Have the fluctuations associated with the update gone for good? That cannot really be said for sure though it is reasonable to assume that Google has stopped experimenting with something. But does Google even know what it's dealing with? As long as the search engine giant remains quiet, webmasters will come up with their own explanations, like this one on Webmaster World:

In fact, Google had said that it would pre-announce any updates in future following the pre-announcement of its June core update. But this update certainly wasn't pre-announced. In fact, Google's John Mueller in a video hangout himself admitted to having no idea of what's going on. He surmised that this could be the effect of one of the updates it keeps introducing from time to time.
Does the Pattern Here Correlate with June Core Update?
There has been some research conducted to study the nature of these fluctuations, to figure out if there is a distinct pattern to it. Based on data by SEMRush there is no fixed pattern, which makes the update more of a general kind. No specific niche seemed to be impacted more than others.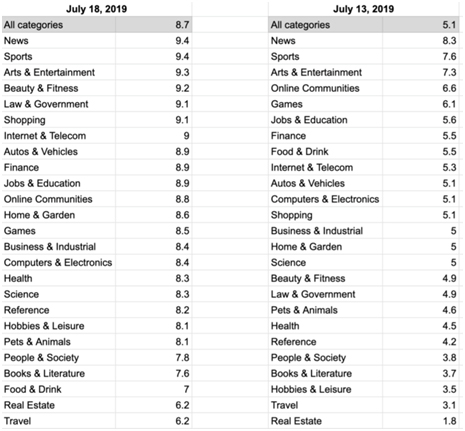 SearchMetrics research states that there really can't be a correlation between the core update of June and the current Maverick fluctuation. In fact, some very prominent sites that suffered with the previous core update have gained greater visibility, while other losers during that update suffered even more. Still other major losers, particularly dailymail.co.uk, did not experience any change with this update.  So Maverick could be some tweaks done by Google that went out of hand, and not something it would want to call a "core" update.
Businesses, organizations and even healthcare practices all look to perform highly in the Google SERPs, since that gives them immense visibility. But such unannounced algorithmic updates could make this a lot more unpredictable. With an experienced SEO company handling your digital marketing efforts, you can be a lot more prepared for such volatility.