As a professional search engine optimization company, we know that the length of content, the word count and how it affects your SEO efforts have always been a debate. Earlier, the ideal word count for content was 250 which grew to 500, 800 and 1200. Today, 2000 words is considered as the ideal word count for content. This shows that the longer the content, the higher the chances of ranking on the first page of search engine results. With every Google algorithm update, the length of the content has increased and the question is whether word count affects SEO. In August 2019, Google's Webmaster Trends Analyst John Mueller said word count is not a ranking factor. He further added that simply matching the word count to a top ranking article will not make your page rank high. It is important to optimize the page using relevant keywords, images, alt text etc to gain ranking. This shows that word count does not affect SEO. But longer content has a better opportunity to rank higher because it has more opportunity to answer the user's search intent and get quality backlinks, which are both vital ranking factors.
Word Count Depends On The Specific Type Of Content
There is no definite answer to the ideal word count for any article or blog. It varies depending on the type of content. According to an article by Databox, here are some opinions of experts about the word count for your content.
Ken Fortney from Grin states that a standard blog will have a word count goal of 2,000 words, and for landing pages it may range from 300 to 600 words. If the content aims at driving more traffic, then a higher word count is important. Second Eclipse's Jon Robinson also agrees that the word count depends on the type of content. He shares "We start with a baseline of either 1,000, 2,000, or 4,000 words. 1,000 words for a blog or standard page, 2,000 words for an in-depth page, and 4,000 words for a detailed guide". Andrew Siskind at Salted Stone states that the length of the blog does not matter, what matters is matching the length of the post to the topic and what the audience want.
Keyword Research Is Important
We all know that using relevant keywords in your content is important for SEO. For example, Chelsea Baldwin of Business Bitch states that they aim at answering the question at hand and ensure that the keyword is rightly used in the content as well as titles, sub headings, images, alt text etc.
Stephen Gagnon at Code Web points out that they search for pages that rank higher for target keywords on Google. The first 10 results of SERP are copied to a spreadsheet and the word count, comments, social shares, and backlinks are analyzed thoroughly. The next step is to decide on the best target length based on your content objective.
Researching and choosing the right target keywords gives the opportunity to rank well in SERPs. There are many keyword research tools like SEMrush, Google Keyword Planner etc to find the relevant keywords that can drive traffic to your website, and promote your products and services online.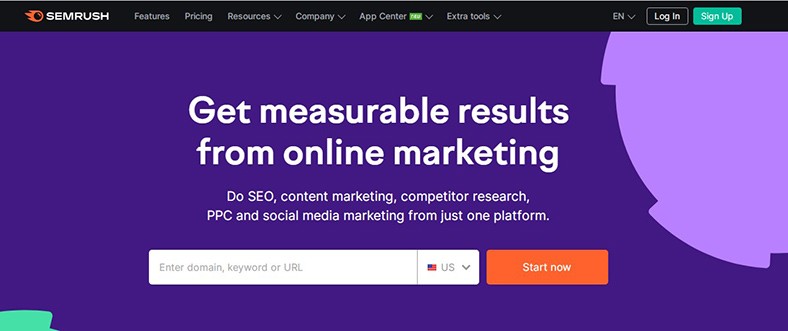 Image source
Word Count Does Not Affect Your SEO
It is clear that word count does not affect SEO. Janis Thies of SEOlutions says that there is no ideal word count. Some search queries need only accurate facts, whereas some search queries require in-depth content. So, the concept of ideal word content is useless. Casey Crane from The SSL store states that there is no rigid rule about the word count for any blog when publishing or optimizing the content. They have published long-form content with word count ranging from 5000 to 12000, and short-form of article with 1000 to 1500 words. Lately, they have been publishing content of medium length, with 2000 to 3000 words.
What Matters: Quality Or Quantity?
The quality of content means not having any target word count but writing content with relevant keywords and detailed information, whereas quantity signifies writing content with a set word count limit. Katrina Dalao of Referral Rock says that they do not prioritize word count, and their articles are usually 2000 words or more. Andy Crestodina of Orbit Media Studios also has a similar view point. They do not care about word count and they aim at writing the best page about the topic. Many SEO experts also say not to fluff up the content with extra words because this can hurt your seo strategies. Adding more words to fill out content that doesn't provide value to the reader, often called 'fluff', is always a bad idea. The content should be engaging and really draw a reader in, because if they leave, those extra words are useless.
Quantity refers to writing with a specific word count. According to Lachlan Perry of SEO Kings, word count is something that you should consider, because it helps you to showcase your expertise in a topic. However, it is not a vital element that you should focus on when creating and optimizing content.
If you're an expert or authority on a topic then, you should be able to explain what you're writing about in great length, so that your readers can get a comprehensive learning experience.
RishabhRavindran of Inskade says that 1500 words is an average word count for an article, and a long-form article is one that has a 4000-word count, which has higher chance of getting backlinks and social media shares. Google today favors long-form content, which has a higher chance for ranking for several keywords. The strong correlation between length and higher rankings is the main reason why many rely on long-form content with at least 2,500 words. Writing great SEO content is not just about length, it's about content that is semantically rich. Long-form content keeps your readers on your page for a longer time, compared to short-form content. If readers stay on your page for more time, then search engines will automatically understand that this content provides more value to users.
Considering word count or not considering word count is your choice, but what matters is creating content that has targeted keywords, good backlinks, and which explains the topic in detail. So, to create in-depth content, you can reach out to a reliable content writing service or organic SEO services.
As a content writing service provider, we ensure customer satisfaction through our professional and affordable content writing services. We can help you generate quality content that focuses on your brand, products, services and the overall industry, and keeps your targeted customers engaged.