To interact and engage with potential customers on social media, it is crucial for businesses to publish regularly and have an active presence. But maintaining consistency in posting, coming up with fresh content ideas, staying on top of trends, etc., could be difficult. Additionally, this raises the likelihood of making mistakes, forgetting publishing deadlines, or scheduling posts improperly. Utilizing a social media calendar that lets you monitor the quality and regularity of your material is the best method to resolve this issue. It provides a schedule of your future social media updates, arranged by date and executes them well. Creating social media calendars helps social media marketers to schedule posts, manage campaigns, and evaluate current tactics. Social media marketing services can help businesses with everything from content production to timely publication.
Social media calendars are tools for proactive scheduling, planning, and posting of social media content. Marketers use them to schedule posts, plan the information to distribute, manage campaigns of many social media postings, keep track of deadlines and workflows, and review content that has already been posted. Every successful strategy or campaign is built around a well-planned social media calendar. It is a prerequisite for developing a regular social media posting schedule, and it is crucial for outlining your approach.


Image Source:
How to Create Social Media Calendars
A social media content calendar organizes posts. It includes what, where, when, why and how to post and whom to tag in the post. The following are the five steps to create social media calendars.
Choose your social media platforms: Although it seems obvious, this is one of the most critical steps you must follow but is frequently skipped. Take a step back and consider which social media channels you should be using before you start focusing on specific social postings and channel-specific methods. It is not necessary to be active on every social media site; instead, concentrate on the ones where you have the most potential audience. Your platforms can be more focused if you are aware of your audience's preferences, which is the first step in developing platform-specific content strategies and highly engaging content for your audience.
Analyze the current social media platforms and content: You must have a thorough understanding of the present state of your social media landscape before taking any action. Find out about the social media strategies that work and don't work for your business, along with what is posted and how things are posted. Look for any patterns in a representative sample of your previous social media posts. During this process, you can consider the following inquiries:
Which channels are you employing, and how effective are they?
Does the time you post have an impact on how well it performs?
How does post engagement differ depending on the length of the content?
Are any channels performing better than others in particular?
How many people like, share, and comment on your posts on average?
Do posts with graphics or videos perform better than posts with text?
To find answers to these questions, you should be armed with numerous ideas and trials to try out along with insightful information about your present social media landscape.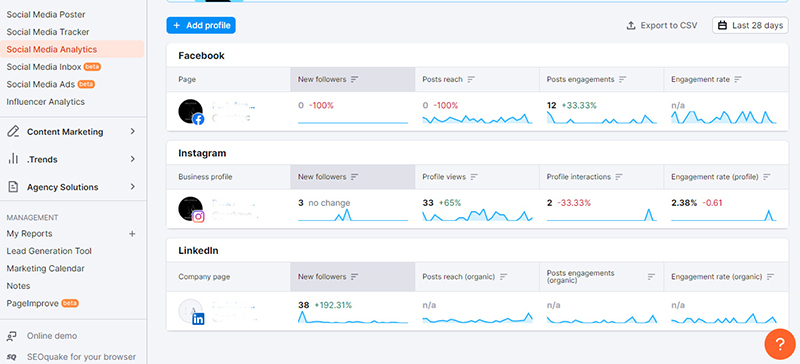 Image Source:
Pick your social media platforms and content mix: A crucial component of your social media strategy and a crucial first step in creating a social media schedule is deciding what kind of content to post. There are some common marketing techniques for content mix that you can use as a starting point:
Social media's thirds rule
One-third of your postings should be used to advertise or encourage sales.
One- third of your postings should share curated articles from thought leaders in the sector
Your followers' personal interactions should be featured in one-third of your social media posts.
80-20 principle: 80% of your postings should be educational, entertaining, or informative and 20% of your postings should be advertisements or conversion boosters.
Choose the social media platforms to use for the various sorts of material. Some might not even be required and user-generated content and selected content should be scheduled. You won't feel overburdened trying to create everything yourself that way.
Choose what needs to be in your calendar: You should include information in your social media calendar that will help you achieve your intended objectives because your social media calendar should be customized to your business and goals.
Your calendar should first show the following:
The platforms you utilize
The day and hour that your posts will go live
Links, images, videos, and written text
As you gain experience using your calendar, you might wish to add the following to it:
Reels, TikTok LIVE, surveys, shoppable posts, and other platform-specific content
Geo-targeting
Campaigns that are vertical or related, such as contests and product launches
Get review: Each member of your marketing team should be able to understand the value of an efficient social calendar. To make sure it meets the needs of everyone, seek input and suggestions from stakeholders as well as your team. As you begin to use your calendar, assess how it feels to you and request continuing input from the team. You might want to tone down some of the detail, for instance, if it feels tedious and demanding. You might need to add a couple of columns if it's not detailed enough. Like your business, your schedule is certainly going to develop over time.
Tools for Creating Social Media Calendar
Google sheets:Google Sheets is a web-based spreadsheet programme that is free and used for a variety of tasks, including data storage and bookkeeping. Spreadsheets are often used in place of more sophisticated options when there isn't a budget available, according to several businesses. However, doing so results in a lack of functionality that will eventually require attention as your brand develops. For individuals who wish to plan their social media strategy but are unable to dedicate themselves to a professional SMM programme, Google Sheets is the perfect solution. The initial configuration of the calendar can take some time, and you might need the assistance of an inside expert to "programme" a certain degree of functionality, but after that, usage should be rather simple.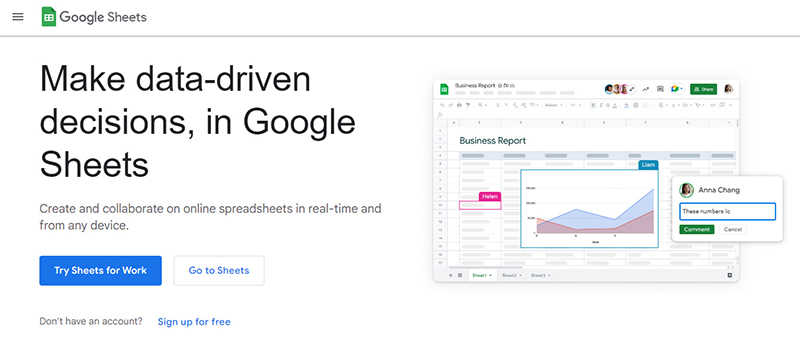 Image Source:
Adobe Marketo Engage is an all-in-one marketing automation solution with which you can create marketing campaigns quickly and create audiences and segmentation that are predicted by AI. Personalized social ads based on interests, intent, engagement, and more can help you increase audience engagement when combined with Marketo Engage. More than just social networking is what Marketo Engage is made to do. The comprehensive feature set of this product is great for marketing teams looking to support email, sales, and advertising campaigns in addition to social media initiatives.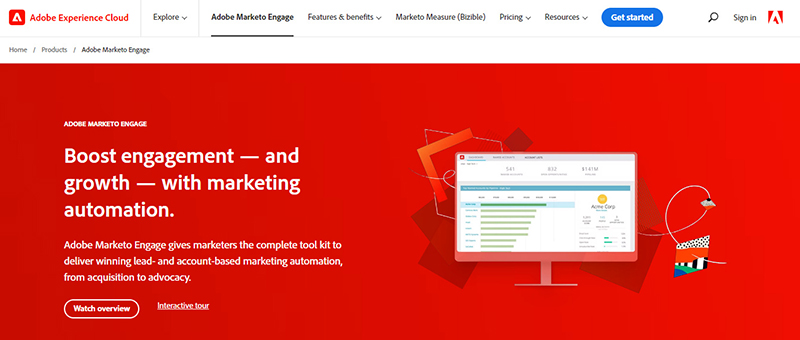 Image Source:
Hootsuite: The social networking tool from HootSuite also offers a column-based layout, making it a useful choice for visual planners. It allows you to make a single dashboard for your social media schedule that includes monitoring and engagement tactics like message answering.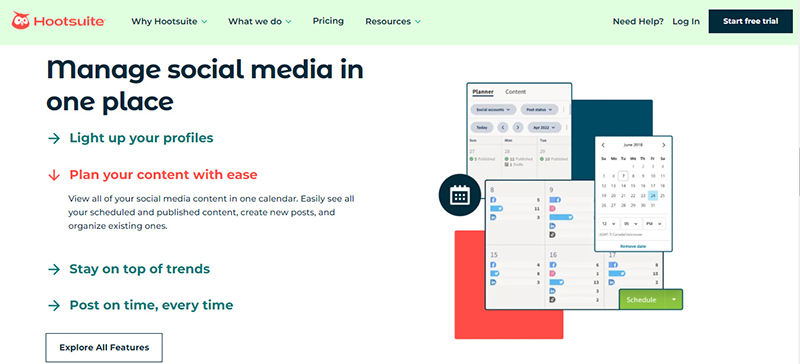 Image Source:
SocialBee: To make publishing quicker and simpler, SocialBee's social media calendar posts and categorizes your content. If you wish to improve your content strategy, you may assign a category a certain posting schedule or even suspend it. You may also set time-sensitive posts to expire after a certain period of time or a certain amount of shares using this social media calendar.


Image Source:
Sprout Social: With the aid of post volume and notes, the social media calendar from Sprout Social lets you put your posting into perspective. To let your team know about your plan, include a personalized message at the top of your calendar at the times when you publish the most regularly.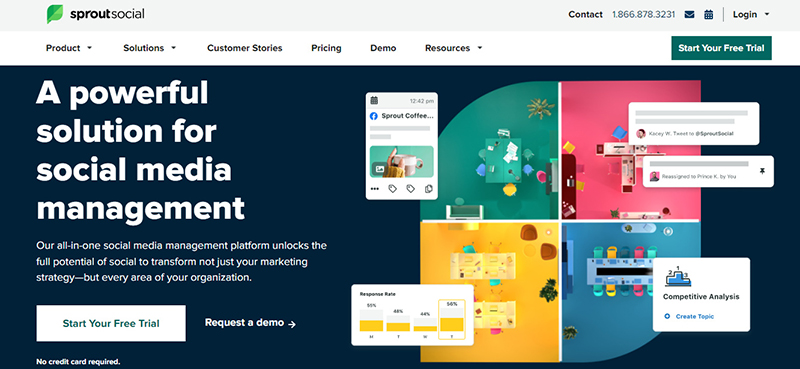 Image Source:
Benefits of Creating Social Media Content Calendar
By using a schedule for social media content, you can include strategy and metrics into your social media planning and revitalize your accounts. A social media content calendar can also assist you with the following:
Keep a regular publishing schedule: It can be challenging to correctly envision when you post on each of your accounts without a central social media calendar. You need a calendar for every forthcoming and past post if you want to effortlessly ensure that each account is receiving the proper amount of care and attention. Additionally, by picturing your posts beforehand, you can make sure there won't be any upcoming coverage gaps or, if necessary, arrange for additional posts in those windows.
Make content planning centralized: You might want to include a customer quote, a link to a blog post, an image, or a new video depending on where and what you're posting. A social media content calendar can assist you in making decisions about what you need and in locating these resources throughout your marketing team. It can also ensure that the contents are correctly categorized and related to the appropriate posts.
Perfect the time for each post: Each social media post involves considerable effort and thought. However, if you don't have a strategy in place to share and promote those pieces, they may get lost in the newsfeed and your audience won't see the incredible material you've made especially for them. You may arrange when to submit each of your posts on social media using a social calendar, which allows you to organize all of your posts in advance.
Prevent costly errors: Ensure that everything you upload is flawless and copyedited. To avoid spelling errors, make sure you're constantly using the appropriate links and images, and to stop major errors in their tracks, view all upcoming posts.
How to Measure the Success of Your Social Media Calendar
Engagement: Your core engagement indicators are among the simplest to monitor. These indicators demonstrate how frequently people interact with your content. Fundamentally, a content resonates with its readers more, the more engagement it receives. More engagement also implies that the algorithm will naturally share your post with more accounts, including accounts that do not follow you, on the majority of social media sites. Asking your audience a challenging question, being creative, or posting about hot subjects are a few strategies to increase interaction. On every post on every social network, the quantity of likes, comments, and shares is typically openly visible. As a result, you can monitor both your own and your competitors' participation.
Referrals: This indicator tracks the number of people who find your website through a social media network. A top-of-funnel sales measure that demonstrates how much your social media efforts are influencing your website is the number of referrals. To fully understand how social media is impacting your business, you should monitor additional data. To track this measure, you need to put in some effort. Either add UTM (Urchin Tracking Module) parameters to links, or add a little amount of tracking code to your website. Once implemented, you'll be able to monitor social media referrals on your website's analytics and identify the social network from which the referral originated.
Impression and reach: The total number of social media accounts that view your post is known as reach. The fact that this metric measures brand awareness makes it useful. Since many of your followers will not constantly be engaged on social media, the average social media post will typically have a reach that is lower than your total number of followers. Given that it is shared outside of your network, a strong social post with higher engagement will have an impact that is greater than your social media following. When measuring social media advertising, the impression metric is more beneficial. Every social network has a different place to find this metric. You may examine the impressions of each of your posts on Twitter and LinkedIn. On their marketing dashboards, other networks show reach. You should be able to track reach and impressions with your social media tech stack.
Social media calendars provide structure for your publishing schedule and aid in producing quantifiable outcomes that you can utilize to build a solid plan going forward. To create social media calendar, generate content ideas, develop appealing content, and post it consistently and on time, you can turn to social media marketing services.
MedResponsive is a top-ranking search engine optimization company in the USA that can assist your business in building a strong social media presence.
Attract new customers and retain existing clients
Call (800) 941-5527 for a free SEO consultation.