If you're running a business online and you're selling on Amazon, read further for some useful information.
So, how important is Amazon image optimization?
One of the most crowded marketplaces in the world, Amazon has its own standards for ranking your products. Any business selling their products here must focus on Amazon SEO. It is important to optimize every element to help your products stand out on Amazon. To increase your sales with this platform, the first step is to optimize your Amazon product images.
Images are the key component in your Amazon listing. Not only do Amazon product images display on the main product pages, but they also show up in search results.
Importance of Amazon Image Optimization
Since customers on the Amazon platform can't experience your products in person, they rely on the photos that are listed. Amazon product image optimization is crucial to making the sale.
Products that are clicked on and purchased more frequently will get better rankings, based on the Amazon ranking algorithm (A9).
Of the hundreds of millions of products available, Amazon will show ranking positions for products, based on purchase likelihood. Its A9 algorithm integrates the CTR (Click Through Rate) and CR (Conversion Rate) criteria. The more times a product is clicked and purchased, there are more chances that those product listings will rank on top. With more impressive and striking images, your products are more likely to get a higher number of clicks.
No matter whether you're selling handmade products or expensive laptops or cameras, there are a couple of requirements and Amazon image optimization tips that apply to all product images.
It is important for the main image to be eye-catching and captivating in order to get attention and generate interest and curiosity. Amazon has recommended that advertisers should choose clear images that are easy to understand, impressively presented, and information-rich. Images must accurately represent the product that you sell and showcase only the product that's for sale.
For each product, Amazon allows providing one main product image and up to eight alternate image views (depending on your category) for your product listings on Amazon.
Check out these product optimization tips
Know the Amazon product image requirements
Amazon prefers image pixel dimensions of at least 1000 or larger in either height or width and the best size could be within the dimensions of 2,000 pixels by 2,000 pixels.
Other technical specifications and product image guidelines recommended by Amazon are –
TIFF (.tif/.tiff), JPEG (.jpeg/.jpg), GIF (.gif) and PNG (.png) format
sRGB or CMYK color mode
File names must consist of the product identifier followed by a period and the appropriate file extension
Amazon Site Standards for Product Images
The image must be the cover art or a professional photograph of the product being sold.
Drawings or illustrations of the product are not allowed.
The image must not contain gratuitous or confusing additional objects.
The image must be in focus, professionally lit and photographed or scanned, with realistic color, and smooth edges.
Books, Music, and Video/DVD images should be the front cover art, and fill 100% of the image frame. Jewel cases, promotional stickers, and cellophane are not allowed.
All other products should fill 85% or more of the image frame.
The full product must be in the frame.
Backgrounds must be pure white (RGB 255,255,255).
The image must not contain additional text, graphics, or inset images.
Pornographic and offensive materials are not allowed.
Focus on image quality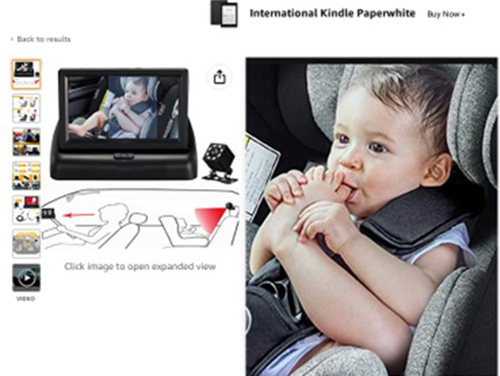 All the amazon product images must be real photos. Amazon will not allow illustrations, vectors, or drawings. The high-quality images along with radiant infographics not only inform the customers about the product but also drive sales. Only elements that are related directly to the product that's being sold may be included. Extra objects that can confuse shoppers may not be included.
Make sure that the images are not blurry from recompression. Use only realistic colors, as Amazon requires accurate presentation of products.
Post multiple product shots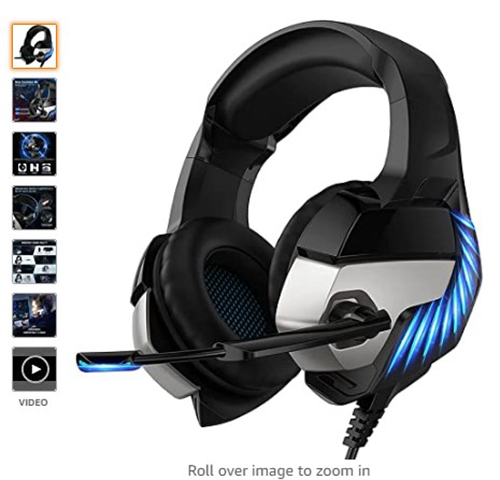 Consider posting multiple shots of real photos. Showcase your product from different angles and include all the features and dimensions of the product. Also, organize photos the right way. Remember to indicate which is your main product image and assign the order of the other product images. Use the variant code "MAIN" when naming Amazon photos to indicate your primary image.
Multiple photos sorted in a logical order making it easier for the targeted audience to get a better feel for your product
Edit your photos
Taking good pictures is just not fine, find time to edit them properly to meet the Amazon image requirements. Editing may include cropping out unnecessary objects, adjusting the color, file size, compression, and more.
Keep an eye on changing the saturation, as it can easily let your colors appear different. Check whether the final photos meet your standards before uploading. While editing, ensure that no corners or edges are cut off.
As only the main photo in your Amazon listing requires a pure white background and may not include any text, graphics, or inset images, you may optimize alternative Amazon product images with graphics or text. You can even highlight features that set your product apart from similar listings.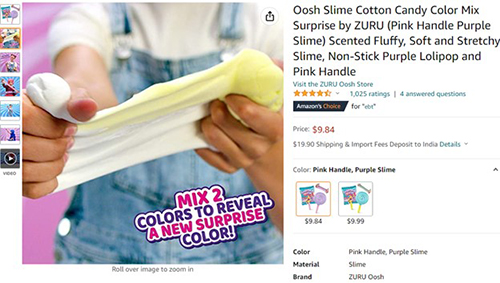 You can even feature the steps needed to get started, making everything clear for your customers.
For additional photos, different backgrounds can be used. Consider highlighting your products in a realistic setting, but consider editing out extra objects that can cause confusion. Upload large images and provide buyers with the ability to zoom in on product details.
Always show your product in action so that customers can relate to it. Also, test your photos to find the best shots.
Takeaway Points on Amazon Image Optimization
Upload as many photos as Amazon allows

Check Amazon's requirements for specific industries

Showcase your product from different angles
All the features and dimensions of the product can be included
Include a photo of the packaging too
Check for any typos or spelling mistakes before uploading
Test your photos
There's a lot of competition on Amazon. Just like Google, Amazon, one of the most popular online marketplaces across the globe has its own infrastructure to determine where your product will rank.
The basic thing is to focus on search intent. Search intent of customers can be informational (the user seeks information), transactional (user needs to make a purchase) or navigational (the user is looking for the right website they want to visit). It is important to develop product titles, descriptions and images with all the necessary product field optimizations to stand out and rank high among competitors.
Take support from an experienced ecommerce SEO company in U.S. At MedResponsive, our team takes effort in engaging your customers through social networks, community forums, websites and email. To benefit from our successful SEO campaigns, contact us at (800) 941-5527