A clever local marketing plan can personalize the way a brand communicates with consumers and increase brand awareness while using less per-person investment. Local economies are where a brand can identify growth prospects and where marketing dollars will have the biggest impact. The final destination for the product is within a local community, regardless of the size of the business or the commodity it stands for. Businesses can apply local marketing strategies that work with more global campaigns by investing in local SEO companies, positioning their brands to capitalize on local marketplaces.
Local Marketing Strategies
Improve Local Search Efficacy: When someone searches for your company or related terms on Google, your business will show up immediately on Google Business Profile (GBP). The searcher's local area will be covered in the results, including your company's location on Google Maps. Create a profile with your company name, contact information, industry, etc. to get started. Next, double-check your GBP listing.Once authenticated, you can upload blogs, make offers, send and receive messages, add customer reviews, add photos and a bio, add customer reviews, and check analytics. You may easily update it so that you always have the most recent information available. A great feature of GBP is the ability to set the radius on services to a particular radius, such as 10 kilometers. Regularly adding new articles or blog entries and adding fresh content to your GBP account is crucial.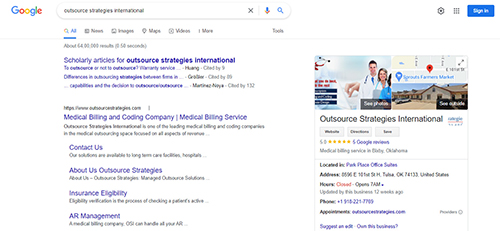 SEO Website Optimization: The next stage is to improve your website for organic search in order to introduce your brand and goods to the neighborhood market. Keyword optimization is the primary method of doing it. Even though a lot of this will first seem natural, you will soon run out of creative ideas and will need to conduct keyword research. Short-tail keywords are extremely competitive, and someone who has been in business longer than you is almost certainly already ranked for them. Therefore, concentrate on long-tail, localized keywords.Long-tail keyword users are the best because they typically know what they want (they aren't tire-kickers), and they are more eager to interact. Users of geo-specific keywords are aware of their preferred company locations. So, let's imagine you run a digital marketing agency that offers B2B marketing services to companies in a particular region. Design pages for the website that are niche- and location-based and use long-tail keywords.
Encourage Customers To Post Local Reviews: People pay attention to the reviews posted on the GBP listing first because they are cautious internet users. Customers in your neighborhood might see that you are a reliable company by reading a favorable review or recommendation. That helps clients progress through the sales funnel and make a conversion or buy. There are less obvious ways to encourage customers to leave positive reviews, even while it is ideal to directly ask your current customers for them (and absolutely avoid paying for reviews).Sometimes you may come across some negative reviews. Negative customer feedback can be used to compile useful customer data. You will not only gain knowledge about how to enhance your goods or customer experiences (CX), but you can also take advantage of the chance to transform the bad reviews into positive ones.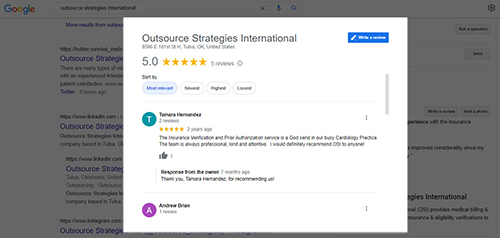 Develop Localized Content: As it relates to inbound marketing, content marketing plays a significant role in acquiring a focused audience. Your target audience will interact with your content more frequently the more valuable, pertinent, and consistent it is. Make evergreen content that addresses your customers' problems. When it comes to producing quality content, there is no fast way. Write for people, do your research, and Google bots will enjoy it as well — How-to blogs, whitepapers, ebooks, infographics, videos, and other lengthy blogs (more than 900 words).This will make it easier for potential clients to reach your website when searching for solutions. High-quality, SEO-rich content draws new users to your website and defines your company as the pioneer and expert in the field. Your company will benefit from greater outcomes if you integrate content marketing into your local marketing strategy.
Review the Layout of Your Website: The language and content that help search engines find your website are just as crucial as the way it looks and feels. However, your site's design and user experience (UX) will retain visitors there while keywords will bring them to your page. To make your localized organization more recognized, use images and videos on your website that make references to your region, neighborhood, and business. Your website, which was an advanced in design when it was established five years ago, probably isn't quite up to par today. It might be time for a makeover, and the user experience on your website should be prioritized. The website must be simple to use and easy to navigate.
Use a CRM Tool: Through the use of customer relationship management (CRM) solutions, you can better grasp who your customers are. You might think about including a pop-up on your website which contains a request to join your newsletter, a link to a time-limited deal, or information about the debut of a new product. Your lead generation landing pages will automatically update your CRM, such as HubSpot or Salesforce, when connected to one. This not only fills your pipeline but also enhances first-party data and targeting, which enhances the effectiveness of your marketing messaging. Additionally, you can use your CRM to launch localized campaigns.If the data has been captured appropriately in your CRM, you may quickly identify and segment clients and prospects by area. Keep in mind that the result you produce will match the quality of the data you collect. This can be utilized for area-specific email campaigns, customized invitations to in-person events etc.
Drive Local Traffic with Google Ads: Use Google Ads to market if you want to make sales. While SEO is fantastic for local organic search, your lead generation and brand awareness initiatives need to be supported by Google Ads and other paid marketing channels. You may target audiences based on keywords and location with Google Ads, a keyword-driven pay-per-click channel. Until your SEO is fully functional, your inventive text and content that offers solutions will help you catch your local market. Implement conversion tracking when putting up your Google Ads. This will enable you to tweak your ads for maximum business performance. Additionally, it ties local marketing strategies to sales targets and, ultimately, promotes company expansion.
Using the Phone with Google Call-Only Ads: Google call-only advertisements could be invaluable and perfect for localized marketing if you largely rely on phone calls to generate sales. This is so that you may target a certain demographic with your call-only ads, just like you can with other Google products. If you don't have any specific landing pages since your product or service doesn't require them and a straight phone call simply performs better, that is also a great choice. The fact that not all qualifying calls will come to you may be a drawback of local marketing.
Make Use Of Social Media: Growing local brand exposure and interaction through social media can be a terrific strategy. One is that community organizations frequently already have all the customers you want in one location. Keep in mind that you must be active on the social media platforms that your target audience uses. You should become comfortable with sites like TikTok and Instagram for Gen Z and Gen Y audiences as opposed to Facebook for Gen X and Boomers and LinkedIn for B2B targeting as it might not be your neighborhood bar. Run advertising campaigns or post original material like status updates, pictures, and videos. Most social media networks let you geotarget your advertisements, much like Google Ads. This is excellent for regional marketing. If you have a store location, you may target your social media ads to everyone within a 10 km radius of your business which ensures extremely focused local marketing strategies.
Use Video: More customers increasingly favour video above all other visual mediums. In fact, video helps 95% of corporate B2B conversions. Keep it personal, keep it close to home, and focus your video material on the customer's problem area. Not all of your video assets must be advertisements. Testimonials and how-to videos can be uploaded to YouTube or incorporated into your website. Simply make sure that you tell a story in which your customer is the hero and you are merely the mentor who assists them in succeeding.
For any business, local marketing is a crucial component of their strategy since it can put your brand in front of a wider local audience that is likely to use your services in the near future. The recommendations made above can help you strengthen your local marketing plan. Local SEO companies can help you engage with your local audience, increase visibility, and raise brand awareness within your local audience for better outcomes.