If you've been following social media these days, you know the power of videos in holding attention. Video is an important aspect of health content marketing.
Why Video Makes a Difference
Even when coronavirus fears are doing the rounds, a video post certainly draws your important to reach out to people. Ignoring video will leave you woefully short of visibility. 93% of surveyed businesses reported acquiring a new customer via social media, as a result of video content.
Research by HubSpot states that authentic videos are the preference of prospective consumers and customers. These include behind-the-scenes videos, live videos, vlogs, product walkthroughs, etc. These are preferred more than videos having artificial effects or graphics.
With audience preferences being so important, it is important that you have a great video strategy in line with the services you offer, the tastes of your audience and the brand image you wish to portray.
How to Strategize Video Marketing
In every video, you need to target the pain points of your customers or target audience, the matters that bother them the most, and which you can set right with your services. Plan what kind of feelings you wish to evoke in your target audience with the video. Next, you need to get yourself a template that is in line with your branding. Ensure that you distribute the video on various relevant platforms. You must also plan how you integrate your video into various kinds of marketing content.
To keep the audience interest alive, think of new trends and topics on which to make your videos. To ensure the best results, you also need to keep analyzing the performance of the videos you've posted – how many people have viewed them, at what periods of the day, their demographics, etc. Based on that data, you can finetune your strategy.
Kinds of Video Content You Can Use
You can have customer testimonial videos that explain how your customers have benefited from your service. They can really give a positive image to your brand. Explainer or how-to videos are also effective. They can educate the audience through a step-by-step process on how your brand can help them solve their problems. Present the problem in detail, and describe the solution in a step-by-step process in an entertaining manner like the video below.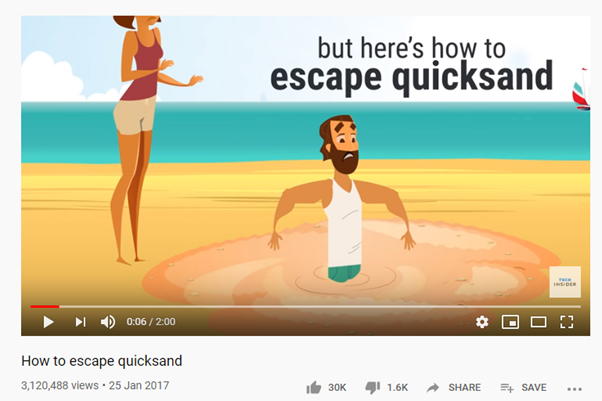 https://www.youtube.com/watch?v=snTNnCPNSUk&feature=youtube
Demo videos are essential, if you're selling products or services like the example below.
https://www.youtube.com/watch?time_continue=24&v=Wa3NL4oy-tE&feature=emb_logo
According to WyzOwl research, 72% of surveyed individuals prefer videos to learn about new products. You can show how your products work. How-to videos are quite useful in really satisfying audience needs.
Make full use of videos for healthcare search engine optimization. There are many social networking platforms and channels you can use to market your videos.