Many website owners are debating whether they should implement Web Stories in light of Google's debut and why it matters to them. Making Web Stories stand out on search engine results pages is quite likely to enhance website click-through rates, given there are over 5.6 billion queries performed each day. Organic SEO services are critical in assisting businesses in efficiently implementing Google Web Stories and maximizing their influence on online presence and traffic.
Google relaunched AMP Stories as Web Stories in May 2020, describing them as a web-based version of the popular Story format that allows creators to host and own their content. You can share your stories on social media and include them to your sitemaps. The same marketing and SEO tactics that you use for websites apply to Google web stories as well.
What Are Google Web Stories and What Do They do?
Web Stories are a full-screen content format for the web with stunning visuals that let you tap or swipe through stories. Web Stories are essentially online versions of the common 'Stories' styles you may have seen on social network apps. It implies that content can be hosted on a website as opposed to an app, where it would otherwise vanish after a day. The fact that producers can submit a series of photographs, videos, and audio may remind you of Instagram stories.
Due to their ability to be seen in full-screen mode, Web Stories are marketed by Google as being "fully immersive". They differ from other story experiences, such as Instagram or Facebook stories, in that you may post them on your own website. Your Google Web Stories can contain Calls to Action, links, and Google AdWords. You can also share brand stories with consumers who can click through to experience the story you want to tell by using individual story panels that include images, videos, and other elements. People can read Google Web Stories on your website as well as via Google searches, Google pictures, and the Google Discover app, which is accessible on Apple and Android smartphones. Owning the content for your Google Web Stories gives you the best chance to take advantage of SEO benefits and maximize this immersive storytelling option.
Best SEO Practices for Google Web Stories
High-quality content serves as the cornerstone of SEO: When considering SEO, you need to create compelling content. To keep your audience interested, make sure your content is both original and well-written. In addition, it should be pertinent and fascinating in all content-related respects.
Instructions for Metadata: Simply include the required markup for a meta title, meta description, Twitter card, open graph protocol, and structured data. When building Google web stories, you must adhere to SEO (metadata) standards.
Title: Similar to web page names, web story titles should be concise and straightforward, with a maximum of 70 characters. Your title should include enough details to let readers know what to expect from the story.
Page attachments: Page attachments are additional pieces of information that can be added to a traditional article. For individuals who wish to go further into the specifics, this may be advantageous. It will assist you in providing your audience with greater value.
Accessibility: You can include video descriptions and image ALT texts to make online content more accessible. However, it must have a powerful significance for your online stories and contain the minimum number of letters and words.
Integrations: When you publish any content online, you are, nevertheless, permitted to incorporate your online stories into your website. Your web stories might be linked to a specific landing page that you may have. You may provide your viewers with more of this as well.
Indexing: If you want your web stories to show up in Google search results, add them to the XML sitemap. Additionally, use canonical tags to explicitly and fully explain your web stories.
AMP Validation: To ensure that your HTML is proper, web stories must undergo AMP validation. This will assist in preventing HTML and SEO mistakes. Online stories that have received AMP validation receive higher priority than web stories that have not.
Where Does Web Stories Appear?
Your website: Google's Web Stories can be housed on a creator's own website, in contrast to the likes of Instagram Stories, which must be seen on that platform. As there are no content restrictions, unlike many applications, this provides publishers more latitude over the content of the article. Additionally, it implies that the story is not restricted to the social media applications' walled garden and can be used to promote your website.
Google Discover: A list of stories that Google refers to as a "shelf" is displayed at the top of Discover. The user can swipe through the list of stories by tapping the story, which expands to full-screen.
The Search Results: The accessibility of Google Stories from the SERPs is one of the key advantages over competing social media story formats. Like a web page, Google Web Stories can be indexed and returned as a search result.
The Publications You Post Online: Web Stories are hosted on your own servers, so the content can be utilized in emails and digital brochures in addition to Web Stories.
OnSeveral Devices: Web stories can be accessed on mobile, tablet, and desktop browsers even if the AMP technology they are based on is intended for mobile consumption. As a result, responsive assets such as websites don't require the development of desktop-friendly equivalents, increasing their usefulness.
How to Create an Amazing Web Story That Is Visually Appealing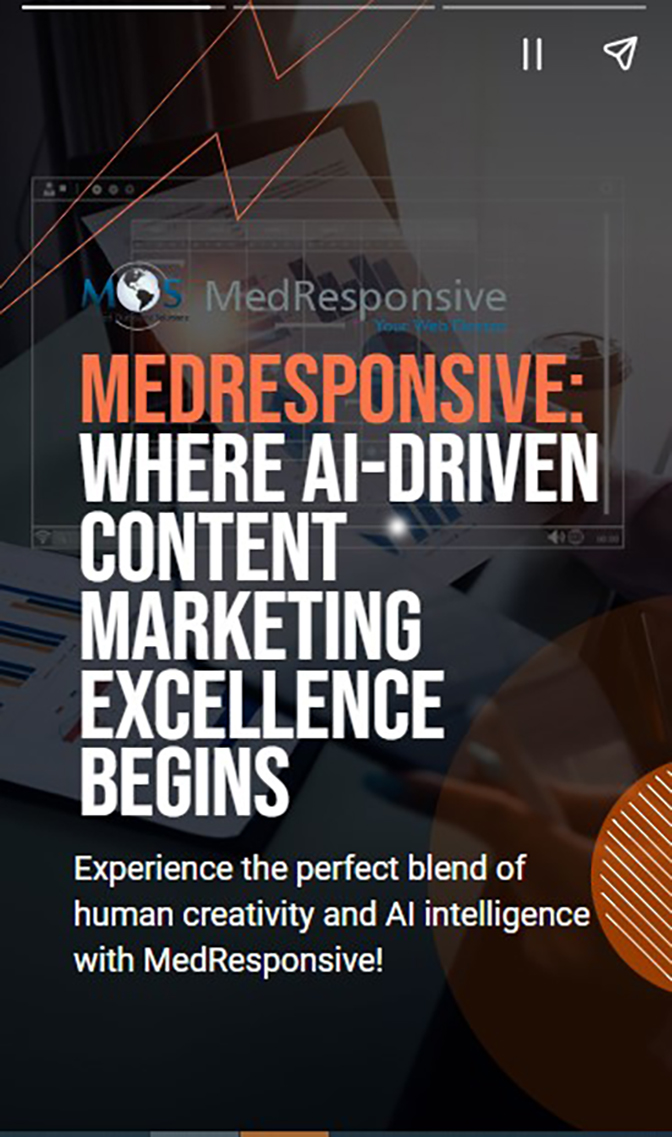 Connect the Web Story with your article's useful content using jump-links: Utilizing jump links will make it simple for your viewers to get the information they are seeking. Jump links are nothing more than direct connections that guide readers to the appropriate place in your article. Your goal will be completed if you can effortlessly lead your audience to the most useful information and rapidly engage them with it. Using jump-links in your Web Stories improves their aesthetic attractiveness.
Be specific and include numbers for every step in your Web Story: To help your readers grasp the steps of your web story, you might provide statistics for each one. Additionally, it enhances the visual appeal of your Web Stories. Huge blocks of text won't grab the attention of your viewers, and they may find it uninteresting. Adding numbers will make your Web Stories' structure more readable and boost the content's scannability.
Use animations and videos: Your Web Stories will be more visually appealing and attract more viewers if you include videos and animations. Utilizing the animated elements effectively will allow you to be as creative as you like and produce engaging videos.
Keep it real: If you are genuine in your Web Stories, you will attract more visitors. Nobody enjoys seeing the same things repeatedly. Make an effort to stand out from the crowd and add your own perspective to your stories to make them fascinating. More audience attention is drawn to authentic stories than to others. Be specific and write about a subject that is close to your heart. Building your brand's E-E-A-T (experience, expertise, authority, and trustworthiness) will help you rank highly on Google. Thus, being genuine will increase the appeal of your Web Stories.
MedResponsive can provide tailored services to supercharge your Web Stories, boosting their visibility, engagement, and impact.
A rich, captivating content format, Google Web Stories has a lot of potential for marketers. Web Stories do not have a time limit or platform-dependency like other social media narrative formats. You may improve your online reputation and win clients' confidence by using Google Web Stories to share your stories with your followers. Your videos can cover anything, from the culture of your business to the introduction of new products. There are various plug-ins that can assist you in creating Google Web Stories, even though writing the code to do so is challenging. Brands may enhance their Web Stories to draw in more customers with the aid of a trustworthy provider of organic SEO services.