A professional healthcare digital marketing agency based in Tulsa, Oklahoma, MedResponsive provides web marketing solutions to meet the unique demands and goals of businesses in the healthcare industry. Our competent healthcare SEO solutions are designed to meet the digital marketing needs of every entity in the healthcare field such as physicians, surgeons, hospitals, clinics, pain management centers, and pharmaceutical companies among others.
In this podcast, Monica Barber, the Internet Search Marketing Manager for MedResponsive, talks about the roots of SEO, a brief history on Google's search algorithms, and how important SEO is for any business today. Monica also provides information on how MedResponsive is assisting its clients with organic, white hat SEO techniques.
Listen to the Podcast now!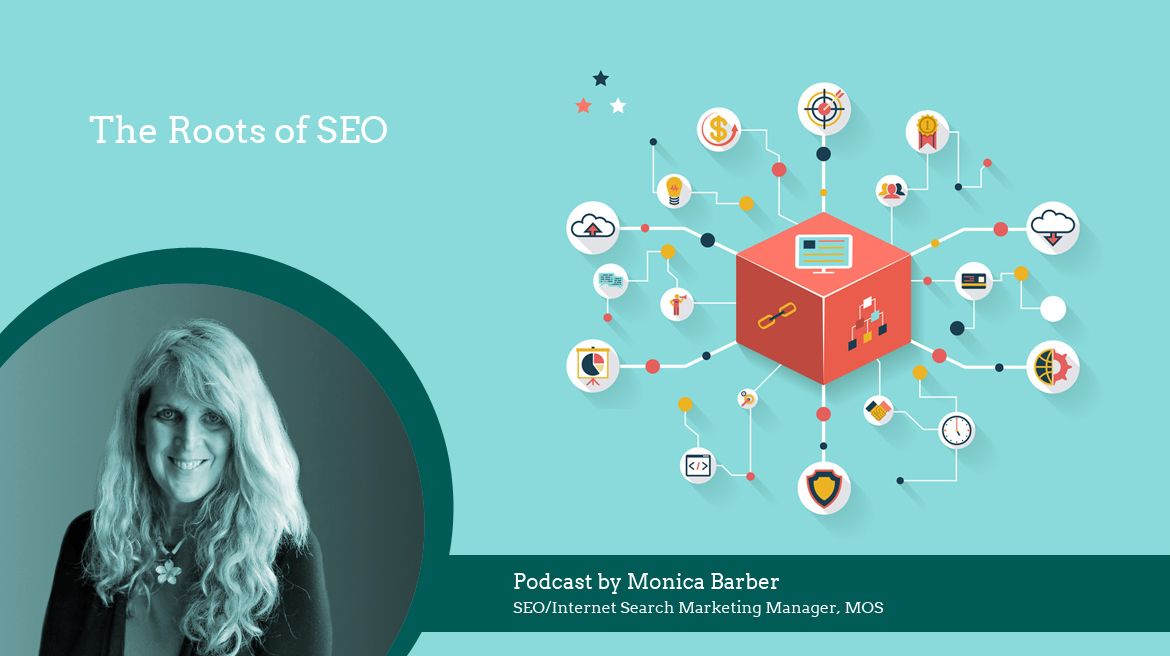 Read Transcript
Hello this is Monica Barber. I am the Internet Search Marketing Manager for MedResponsive. MedResponsive is a digital agency that specializes in Responsive Web Design, SEO, Social Media and Paid Search mostly for the medical community such as doctors, dentists, surgeons etc. Today I would like to talk about the roots of SEO which is an abbreviation for Search Engine Optimization. I'm sure many of you have heard this term and wondered exactly what it means. Although the roots of the Internet can actually be traced back to 1958, it was during the 90s, that the world wide web and search engines were developed and continue to be fine tuned.
Search engines like Google began integrating every day basic search terms into basic algorithms to help users find what they needed. As companies begin creating web pages, the need to be found in the search engines' ranking results was becoming very important. Web Site owners realized that without traffic coming to their web pages, potential customers couldn't find out about their products and services. Early innovators started seeking ways to drive traffic through software tools and other Internet marketing strategies. Apparently early pioneer internet marketing gurus John Audette and Danny Sullivan had a meeting in the 90's that coined the phrase Search Engine Optimization – essentially meaning "How to drive traffic to your website."
From its earliest days, Google strived to create search algorithms that provided the most relevant search results quickly and accurately. Initially Google cataloged pages using its PageRank formula which evaluated the importance of your web pages and the pages linked to your web site. If web pages on your site had backlinks from sites that Google gave a high PageRank to, your pages could move up in the rankings for your targeted keywords. Presently, Google's algorithms are much more complicated. Targeted Keywords on your site, in your page code, your blogs and external copy along with Social Media sharing and link back recognition from other sites are very important components of Google's present day Search Engine algorithms. Unfortunately, over the years, gamers tried to manipulate web pages to match Google's algorithms using black hat methods. Because of these gamers, and Google's desire to serve the most accurate and relevant search results, they have devised new algorithms to prevent black hatters from spamming their search results. The Internet marketing consultants here at MedResponsive, only use white hat techniques to help our clients gain as much exposure on the search engines adhering to the latest SEO Search Engine guidelines. We help our clients maneuver the intricacies of Google's search algorithms updates and help them gain high rankings, steady traffic and increased conversions.
If you have any questions, please reach out to me via email or on LinkedIn. Have a great day or evening.