At MedResponsive, our goal is to meet the unique marketing demands of healthcare businesses. Our services range from website design to medical SEO, application development, website marketing, and more.
Monica Barber, our SEO/Internet Search Marketing Manager provides a basic overview of Google analytics and how it helps you monitor traffic to your website. Monica also explains how Google analytics can be used to enhance your marketing efforts.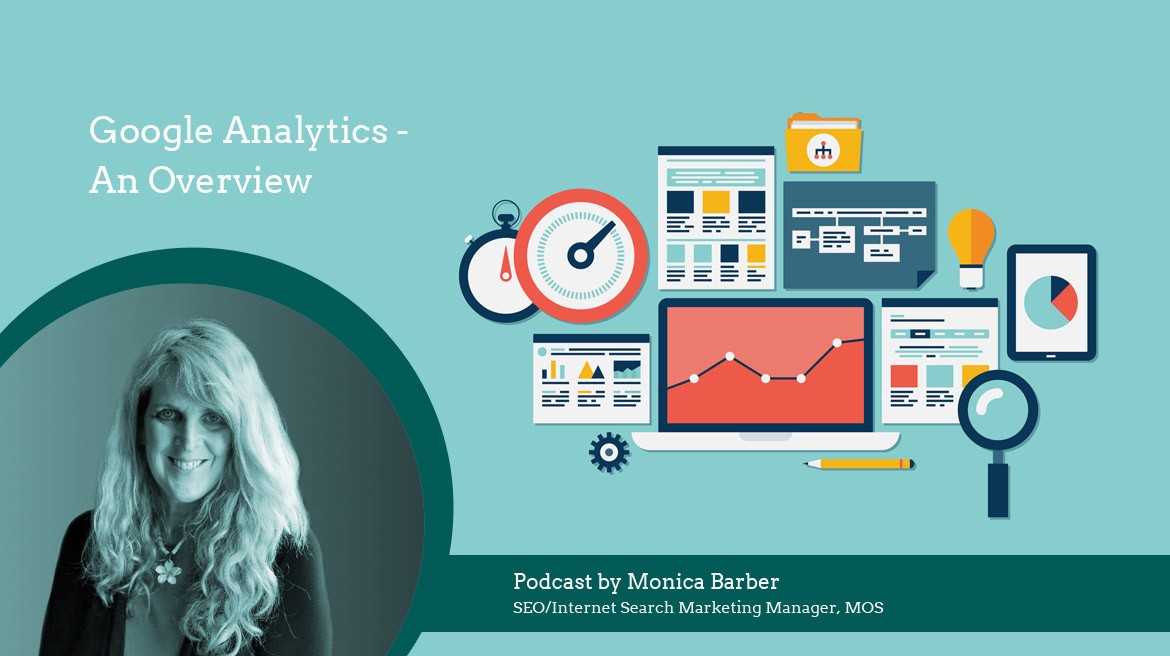 Read Transcript
This podcast is a basic overview of Google analytics and why it is so positive for your business and the different types of data that you can analyze.
It's Free to use
Easy Installation. Your developer just has to add the analytics code to all your pages. This can be easily completed by putting it in an include file or if it's a word press site they make it very easy with a section where you could add the code and it will go on all your pages.
You can track all your paid and organic search traffic campaigns. You can devise a major part of your internet marketing strategy around the data you collected from Google analytics
One of the main features is that you'll be able to customize your reports in many different ways such as comparing month over month, year over year and you can compare seasonal if you'd like. Google analytics allows you to isolate any time period for analyzing your data.
You'll be able to track your conversions meaning you'll be able to see if somebody filled out a form or perhaps clicked on a button bringing the user to an outside appointment scheduler.
Integrates with social media.
You can find out how many conversions you got from Social media. It also tracks referral traffic for example you want to see what type of traffic you got from the ad you did on a medical journal Google analytics well it enables you to easily find out the status.
You can see which website and blog pages your visitors like the best.
Integrates with Google Webmaster Tools – which gives you a ton of other data.
You're able to see what type of keywords searchers used to find your site. However, unfortunately, a portion of your keyword data is not provided because when visitors are signed into Google analytics, their movements are not tracked but are placed into a collective not provided section.
Other great features a Google analytics include being able to see how long the visit with Steve on your site whether or not they left abruptly what page they landed on and what page they left your site. You'll also find out what locations they came from globally. You can also see whether there are more males or females coming to your site at a particular time and what age range they fall in. These are a few of the many benefits of Google analytics if you're interested in finding out more, please feel free to email me or connect with me on LinkedIn. Have a great day and I look forward to hearing from you.
Monica Barber is MedResponsive's SEO/Internet Search Marketing Manager. We help clients with website design and development, SEO and devise internet marketing strategies for many medical practices such as chiropractors, dentists, plastic surgeons etc. While we do concentrate mostly on the medical industry, we also have many clients in other disciplines such as stair lifts, elevators, scientific equipment and more.